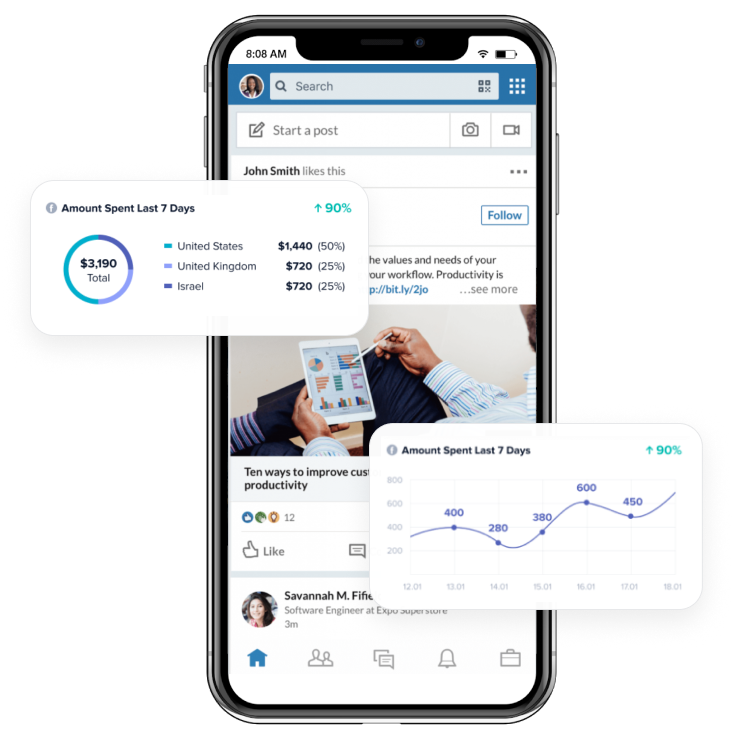 How It Works
In short, we start with your goals and analyse your data, investigate your audience, and map the competitive landscape.
With this information, we design the strategy to attract the selected audience and that will encourage people to act according to our plan and expectations, for example, to leave contact information, obtain production information, or make a purchase or sales inquiry.
How well do you understand the value each new customer brings to your business over the long term? Use our ROI Calculator to find out.

Google Ads

User Research

Facebook Ads

Content Strategy

Conversion Rate Optimisation (CRO)

LinkedIn Ads

Email Automation

SEO

Instagram Ads

Traffic Analytics
We Strive to Save You Time and Money
A data-driven marketing strategy will actively work to create awareness and interest in your company's products and services. Our demand generation services will increase your long-term sales continuity. We use deep-data and AI tools to optimise campaigns focusing on performance and ROI, and our content strategy is purpose-fit according to every touchpoint of the buyer's journey, making sure we deliver the right message to the right people.
Striking a Delicate Balance
An effective demand generation strategy requires a balance between data-driven analysis and creative design-thinking. At fileroom, we believe we've struck the perfect balance. We have the tools and expertise to analyse buyer behaviour to help inform your long-term growth strategy, and our data analytics and creative teams will work with you to dive deeper into your product and service offerings, and how they address the needs and desires of your audience.
We Live in the Real World
We understand every business is unique. What works for one business may not work for another. What worked last month may not be as effective this month. That's why we're proud to utilise agile methodology throughout every aspect of our demand generation processes.
The Buyer's Journey
Our calculated approach to demand generation begins and ends with the buyer's journey. We analyse your buyer personas to gain insights into what value proposition will be most valuable and appealing to them, so we design content forms and resources that will be of most value to your audience, and identify which channels should be utilised to get those materials in front of your prospects.
Trusted Partners and Platforms