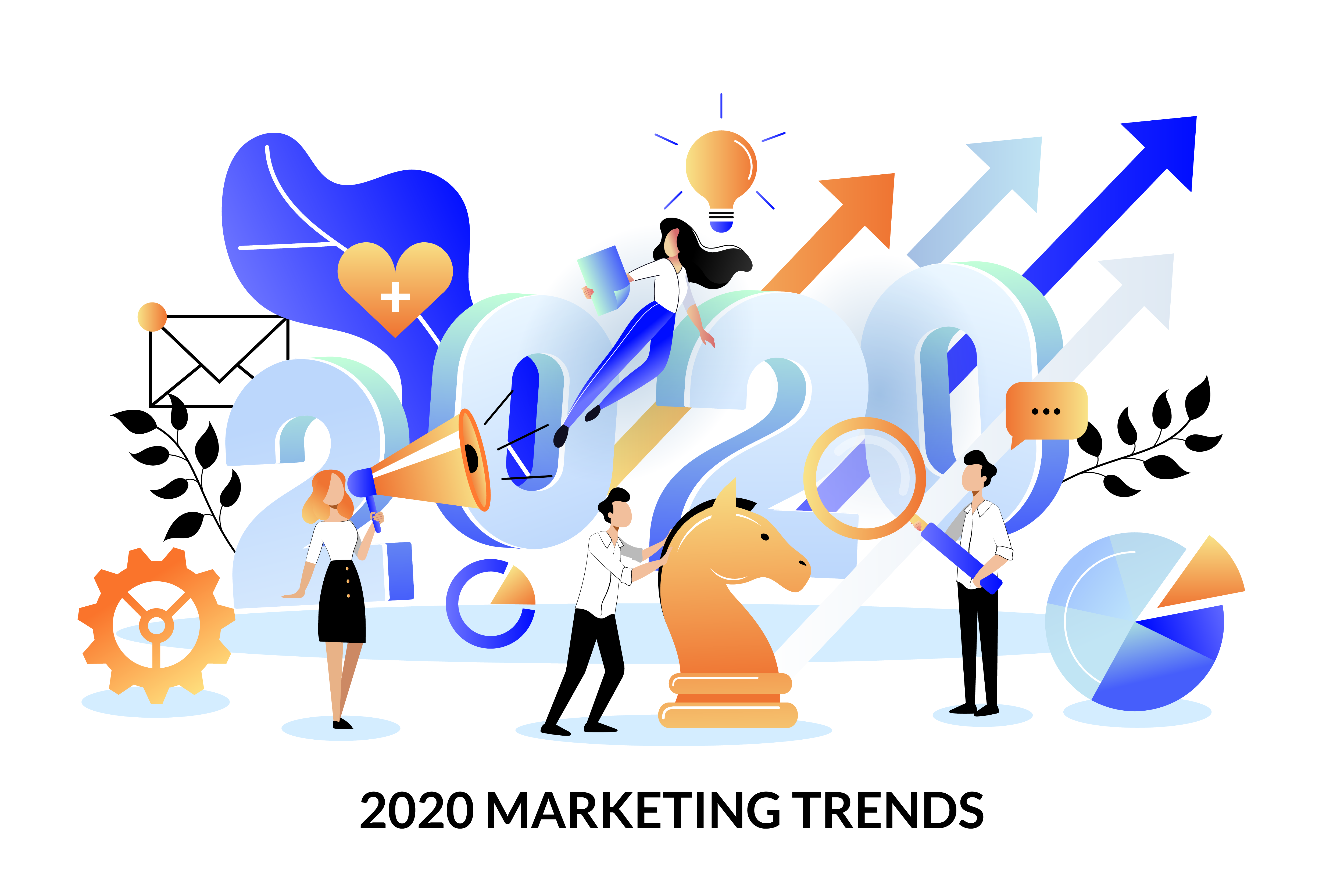 Did you know that Content Marketing has established itself as a required channel for brands looking to get attention and engagement from their desired audience? It gets three times more leads than paid search advertising and costs less, according to the Content Marketing Institute.
As the ultimate bang-for-your-buck marketing activity, content marketing helps you move beyond superficial metrics such as reach and brand awareness. It lets you talk directly to your audience in a meaningful way that cuts through the noise, gets noticed and prompts people to take action.
An effective content marketing strategy will help you build relationships with your customers and prospects by communicating in a way that resonates with them. This results in deeper education and conversion, and establishing brand loyalty that helps create a valuable community.
Despite the prevalence of content marketing these days, actually creating quality content for your business isn't always easy. No matter what industry you're in, what you say and how you communicate it to your audience or clients is crucial to your success. You need the right content, delivered in a way that resonates with the people you're looking to target.
According to a recent report from the Content Marketing Institute, 85% of organisations are now using some form of content marketing in their daily operations. Yet only 43% have a dedicated content marketing strategy in place to guide their efforts. Without this strategy, you're flying blind when it comes to not only coming up with a plan to deliver effective content but also to understanding what your audience wants.
But we get it — even if you want to implement a content marketing strategy, it can be tricky to know where to start when it comes to content ideas, content formats and the channels you'll use to get the word out.
No two days are the same when it comes to the dynamic world of marketing — there's always a new idea or a new trend to get your head around. That's why we wanted to highlight the state of content marketing today. It is important to recognise the latest trends and work out how they might apply to your business and target markets along with how you will go about executing them.
The New Frontier
The start of a new year (and a new decade!) inevitably brings with it talk of the content marketing trends on the horizon that are "certain" to change the future of marketing for us all. With an abundance of flashy tech and opinions flying everywhere, it can be tricky to identify the trends that are worth investing in for your business and that are right for your unique audience.
While it's important to understand that there is no cookie cutter approach when it comes to how you tackle your content marketing, it's worth understanding what your target audience is consuming so you can make smart choices when it comes to creating your own content.
Here are five content marketing trends we have our eye on in 2020
1. Video and live-streaming multimedia
Thanks to the success of media juggernauts such as YouTube, TikTok and Twitch, video and, more specifically, live video marketing is showing no sign of slowing down. A recent report from HubSpot says that 54% of consumers are keen to showcase their brand in video content this year, proving it's still an impactful way of getting your customers' attention.
People are watching billions of hours of video daily across platforms like YouTube and Facebook, according to Techcrunch, and consumers are turning to content that's less produced and more real.
Enter live video. Live videos are watched for three times as long as pre-recorded videos, according to Social Media Today, with people being drawn to their authenticity and the inherent excitement that comes from watching them live. They're cheap and easy to produce and their ability to allow brands to connect with their audience in a different way means they should be a strongly considered addition to your content marketing strategy in 2020.
Video can seem scary, but with the rise of sophisticated social media apps and the nature of their content, it's easier than ever to enter the video game. Continuing the trend from recent years, brand videos don't need to be overly produced on an exorbitant budget. More and more audiences are favouring authentic, low-fi videos, as well as utilising social media channels and their own websites, without all the bells and whistles, so you can get into video, no matter your level.
2. Voice search functionality
Over 1.35 million Australian households had a smart speaker in their home by the end of 2018, according to a study conducted by voice experience agency VERSA. In 2020, this number continues to rise. Along with the increase in usage of these types of devices comes an increase in people looking to use the voice functionality in new ways. For example, instead of typing a question into Google, you might use your voice to ask it, instead.
This changes the way we need to think about the type of language we use in our content marketing. The way we speak is often different to the way we type, especially in the context of an internet search. It's our job as content marketers to focus on anticipating these questions and creating content accordingly, but if we can nail it, it opens up a whole new world of content optimisation opportunities.
3. Augmented reality visuals
If you've spent any time on social media in the last year, you'll have seen the increase in the use of special filters and lenses. These are employed by users to change their appearance and/or the appearances of their images on the platform (we know you've all seen that puppy dog tongue…). Whatever your feelings on these, er, enhancements (the product of increasingly sophisticated AR technology) there's no doubt they're gaining in popularity, particularly among younger consumers.
This new trend has seen lots of companies use branded filters and lenses to promote their products or services to social media users. AR will continue to be a low-cost, easy way to make your brand stand out and bring your content to life.
4. Customer conversations
It's easy to get caught up in the hype surrounding flashy tech advancements, but there's also a less glitzy, but no less powerful, trend on the rise - conversational marketing. Utilising the abundance of direct marketing, social media and chat platforms at their fingertips, brands are taking the opportunity to have one-on-one conversations or "DMs" with their audience. Not only does this reduce traditional barriers to entry in the digital shopping space, it helps to humanise the brand and buying experience.
So, whether it's live customer support, Instagram DMs, Facebook Messenger marketing, or a chatbot, there's never been a better time to open up the channels of communication and let customers tell you exactly what they need.
5. Experiential marketing
For brands looking for different ways to stand out from the crowd, experiential marketing will continue to be a big focus this year in an effort to attract and retain customers in a competitive market.
More brands will invest in live experiences in the future and 2020 will see many more moves into the tech-experience space. As AR and VR become part of the standard content marketing toolkit, we'll start to see changes in the way not only events are organised and managed, but also in the delivery.
Advancements in tech will also see a move away from physical experiences, to digital ones. Companies can invite consumers to explore their brand from the comfort of their home, through their device. The sophistication of this technology will only continue to improve as time goes on and we can expect to see experiential brand activations that are more innovative and personalised to the user.
Exciting times!
But first, start with the stories that matter
Once you know where you want to go, you need to think about the skills required to execute these ideas to the highest standard.
While it's great to keep on top of content marketing trends to bring into your marketing mix. It's important to remember that the key to compelling, effective content marketing is the story itself. You can jump on all the trends and use all the tricks in the world to jazz up your content, but if you've got nothing interesting or authentic to say, your content just becomes noise.
The most successful marketers in the future will be the ones who utilise market research and focus on deeper parts of the customer journey. They will use content marketing as an avenue to build loyal audiences that are invested in the brand and care about what it's trying to achieve.
We know excellent content creation isn't easy.
You need a broad range of skills, combined with a deep understanding of the brand and the key messaging you're putting out there in order to really make a mark. Depending on what you're trying to achieve, you'll need writers, editors, designers, photographers, videographers and other specialists to bring your content to life.
If you don't have the skills in house, consider engaging a specialised content creation platform that can be your one-stop-shop when it comes to all things content. Companies such as fileroom exist to help take the pain out of creating content - their team of expert content creators write, edit, design, animate and produce print, digital & video communications for all different types of businesses.
According to a report published by the Content Marketing Institute, 55% of businesses currently outsource their content marketing, and of these, 80% of the work that is outsourced is focused on content creation. Savvy organisations realise the opportunity that content marketing presents and are looking externally to ensure they're putting out nothing best the best quality content every time.
Download our handy comparison guide which outlines the different ways you can outsource your content creation with confidence.
Now's the time to deliver your content marketing plan for 2020 - the sky's the limit