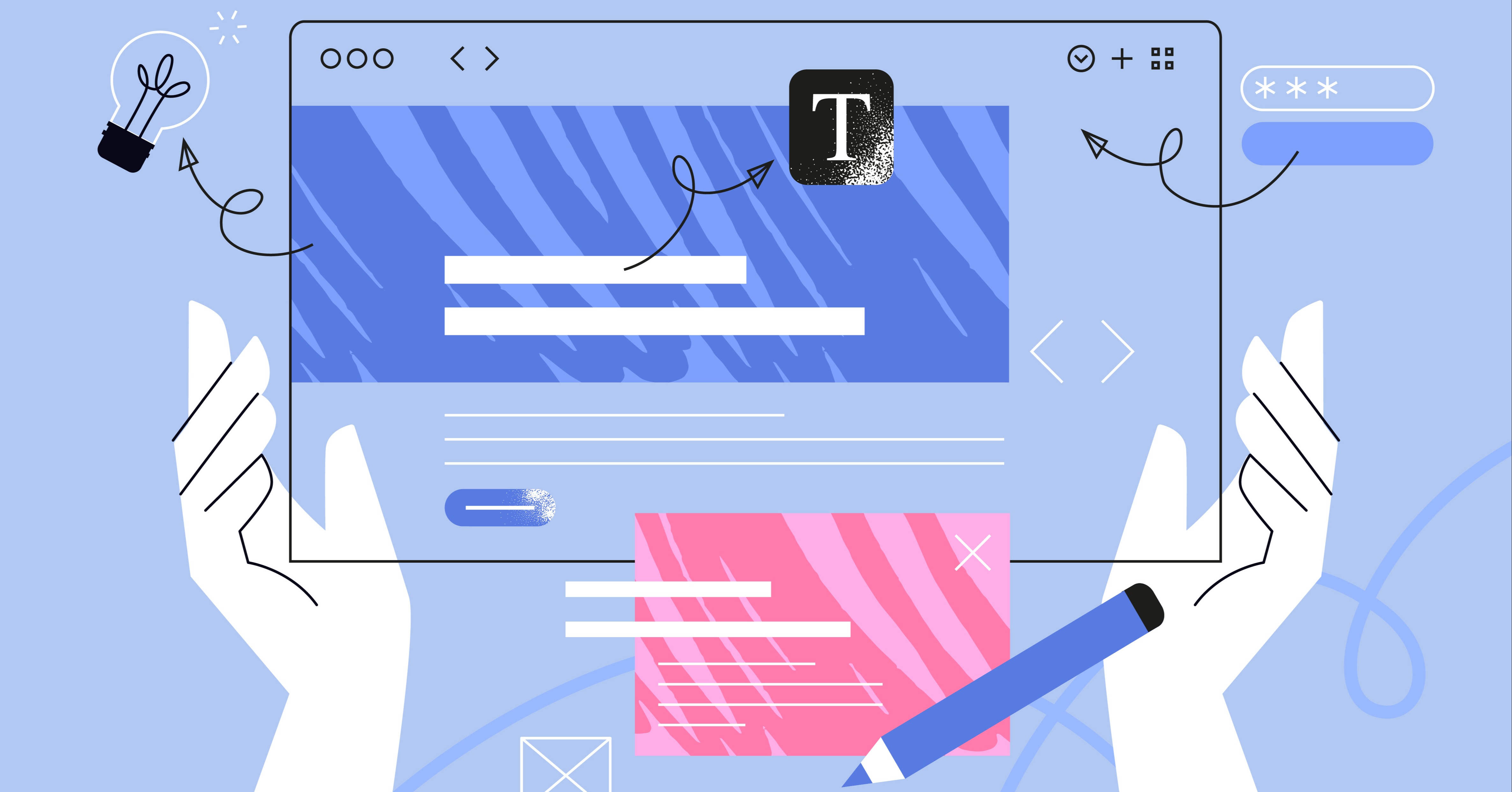 Many business owners are asking, 'what is content marketing?' Simply put, it's how you attract your customers online by getting them to engage with your brand. Content marketing forms the backbone of growth strategies for many businesses.

The possibilities are endless, and content marketing is one of the most cost-efficient ways to market a business and gain organic reach on search engines. With a strong content marketing strategy, you can boost sales in a large company, earn brand recognition in a small business, and grow your customer base in a medium-sized business.

Content marketing is all about knowing which types of content work best for your target market and your business. If you're ready to reap the benefits of content marketing and get started with content creation, you've come to the right place; let's discuss it further.


Different Content for Different Audiences

You can use many different types of content to build your content strategy for various purposes, from attracting customers and expanding your reach to converting leads to sales. Well-executed, high-quality content is invaluable. Throughout the internet, brands leverage content to grow their businesses and connect with their audiences. However, finding the right content marketing strategy that speaks to your audiences is vital for your business.

For the best results, you must ask yourself a few questions before starting.


Who is your audience? How old are they, and what gender are they? Your audience's demographics are critical to ensure you choose the right type of content and platform to reach them.
What are your customer's pain points, and to this end, what solutions are you offering your customers? The information you provide in your content needs to address these issues to ensure you leave a memorable impression.
You'll need to know where your customers go to find solutions to these problems. Are they on social media sites like Facebook, LinkedIn, and YouTube, or do they use search engines such as Google?
Lastly, what devices do your customers use to access these platforms? Do they use mobile devices or laptops, and what kind of answers do they respond to? If your customers search Google for images, you would tailor your content strategy to provide them with those forms of content.


What Types of Content Are There?

In this blog post, we will concentrate on blog content, but before we get there, we have to give the others a special mention because no content strategy is complete with blogs alone. Each form of content has its place and use; they all start as text in one form or another and evolve from there.

For example, a video begins as a script. Each of these eight types of content is structured differently to best suit different platforms, which helps you engage with your customers at various stages of their journey.


Blogs posts - if you're looking for a cost-effective and fast way to get your ideas out there, blogs are ground zero. You can turn any idea into a blog post. From product reviews and thought leadership pieces to company announcements and industry news. Blogging is a brilliant way to get Google to notice you and boost your site traffic.


Social media and influencer marketing - – just about everyone is on social media. You can target your audience directly on their preferred platform and interact with them. By running paid ads, using influencers, or sharing organic posts, you can grow your audience, gain their trust, and direct them to your website.


Video content – on average, people spend 100 minutes a day watching videos. Social media posts with video content also get up to 48% more views than regular image posts. You can tailor your videos to suit the exact needs of your audience, from short, attention-grabbing videos to longer informational videos and everything in between. Use videos for product reviews, interviews, tutorials, and more. Just make sure they have a captivating 'hook' within the first three seconds to capture your audience's attention and keep them watching until the end.


Infographics they are an excellent way to explain complex topics and statistics in an eye-catching and effective way. You can use infographics in blog posts and social media as part of a larger content marketing strategy to attract your target market and show them the value of your products and services using graphs and charts.


Podcasts – audio content is more cost-effective and faster to create than videos, offering your brand a deeper connection with your audience. Podcasts allow you to give your audience valuable information they can listen to wherever, whenever. You can improve your brand authority by interviewing industry and subject matter experts.


Email marketing – going straight to your customers' inboxes is an incredibly efficient way to grab their attention when they aren't on social media or actively looking for information. Emails are brilliant for customer retention and segmentation because you can send them to certain segments in bulk and measure their performance. For example, sending a special offer to your highest/most frequent spending customers. You can send newsletters, product updates, event invitations, links to social media; the list goes on.


eBooks – if you want to share valuable, detailed content to create brand awareness and establish your thought leadership on various subject matters relating to your business, eBooks are the way to go. eBooks are long-form, downloadable content that can be shared and referred to easily at a later stage. This form of content can be as long, visually appealing, and detailed as you want to make them as engaging as possible.


Case studies and testimonials – by referring to and analysing previous projects, your services, or your products, you can provide proof of your expertise or the quality of your products from the perspective of satisfied customers. Case studies and testimonials help to establish trust in your brand through an evidence-based approach.


The Key to Amazing Blog Content

Because blog content is so versatile, it is one of the most popular forms. Whether your business is small or larger, B2B or B2C, you can reap the rewards of this type of content without purchasing complex software. When you publish a high-quality blog post that meets your audience's needs, your content is more likely to be found on Google because your readers are sharing it in their own networks allowing it to gain more reach. The more shares your blog receives, the higher quality Google thinks it is, allowing you to stand out from other brands.

When you incorporate blog posts into your content marketing strategy, you can tailor them to your audience to give them the content they are searching for. Find out what questions they are asking and answer them in a way that leads them back to your brand. Optimise your blog posts for SEO; you can do this by using specific keywords, linking to other content, and writing in a way that makes the information more accessible and digestible. The more valuable your content, the longer people stay on your website, and the more likely they are to become customers. To broaden your reach, you can also submit these posts to popular industry websites and grow your authority within the community.


The Importance of Blogging

Blogging plays such a critical role in content creation because it helps businesses build an online presence. When your content provides users with the answers to their questions, it places your products and services in the laps of your target audience. Consistently published blogs ensure that you remain top of mind for your customers. Whether your content is long or short form, these blogs signal to Google that your content is relevant and up to date, making your website and blog posts easier to find on the Google results page.


Write Useful Blog Content

Most of your content will draw attention to your brand during the awareness stage while customers learn more about the blog topic. When your blog content is based on the topics and information your customers search for, it positions your brand as the solution to their needs. This solution carries more weight than a similar brand without blog posts and relevant information.

Tips for creating helpful content:


Publish high-quality content less frequently than a lot of mediocre content
Sales focussed content doesn't offer your customers the answers they are looking for; blogs are supposed to be informational, not a substitute for flyers and billboards.
Never ever copy or plagiarise content. If you are quoting someone, credit them and integrate the information with your blog post so that it makes sense.
Be careful of leaning too heavily on AI-generated content; it needs to be fact-checked, it can be impersonal, and Google is likely to penalise such content in the future, which would negatively affect the traffic to your website.
Keywords are great, but your blog isn't a turkey. Overusing keywords may negatively impact the content's readability, which is another thing Google may penalise you for.


Making the Most Out of Your Blog Posts

As we mentioned earlier in this post, all content begins as text. With this in mind, repurposing your blog content is a brilliant way to get more bang for your buck. You can share snippets on social media, on LinkedIn, Medium, Blogger, and in emails. Valuable blog content can be turned into an infographic, a video, a podcast, a white paper, and more. Each type of content will give you greater reach to connect with a larger audience.

Whether you've just started thinking about forming a content marketing strategy or realised you don't have the time to keep up with it, there's always someone there to help. Get in touch with fileroom today, and our experienced digital marketers and content creators can help you push your brand to centre stage.