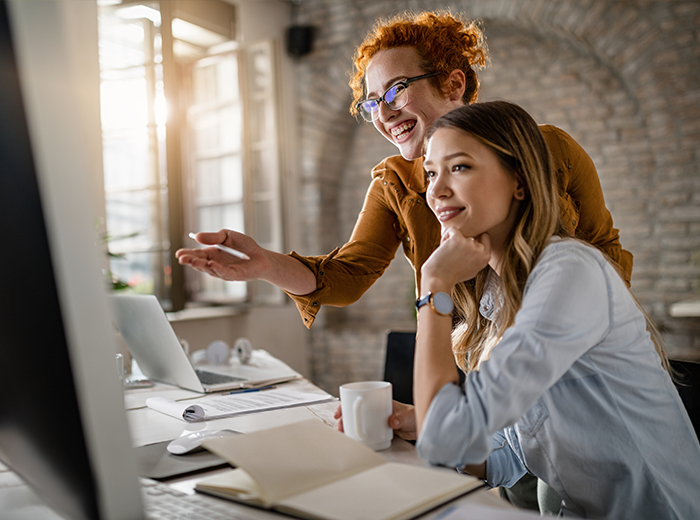 First, let's clarify what Hubspot CRM is before moving any further. HubSpot is a cloud-based customer relationship management (CRM) platform for B2B or B2C businesses and companies of all sizes. The platform has all the tools to manage your business's marketing, content, sales, and customer interactions in one easily accessible place.
What does CRM stand for at HubSpot?
CRM is an acronym; it stands for customer relationship management marketing. HubSpot CRM is a system to help businesses manage relationships with their customers.
CRM technology, specifically HubSpot, helps automate and manage customer information, historical data analysis, and customer interactions with ease.
What type of CRM is HubSpot?
HubSpot is an example of an all-in-one CRM platform. It uncovers meaningful insights, reports on business performance, aligns internal teams, enables growth opportunities, helps businesses create customised buyer's journeys, and automates manual tasks like data entry or syncing.
What exactly does HubSpot do?
HubSpot CRM takes information from your various business departments, puts it in one place, analyses it and provides you with accurate forecasts, customer data and reports.
As a result, HubSpot CRM equips your sales, marketing and customer service departments with consolidated and up to date information to empower their strategies and them. The insights from HubSpot CRM allows your teams to build and strengthen customers relationships and provide personalised brand experiences.
What can you do with HubSpot CRM?
With HubSpot CRM, your business can find, track and cultivate leads, analyse business metrics and increase your marketing ROI (return on investment). These are some examples of what you can do with HubSpot CRM software:
Generate and track leads
Manage customer relationships
Automate email marketing
Manage your sales pipeline
Create a real-time view of your sales funnel
Automatically track customer interactions
And, the list goes on! HubSpot CRM software has multiple benefits for your business, sales, marketing and customer service departments.
About HubSpot
HubSpot is a business whose entire focus is to help companies grow by providing a single platform that makes it easier for the whole company, from marketing and sales to customer service and call centre teams, to function and focus on what they do best.
Designed to eliminate manual administration and aid sales teams, HubSpot CRM allows businesses in a modern world to start selling by taking care of all the little details like recording calls, logging emails, and managing data.
On HubSpot CRM, you get a real-time view of the entire sales funnel. Your teams can sort and make notes on contracts won and opportunities lost, appointments scheduled, and proposals and contracts sent over any period. The software also tracks performance against quotas; HubSpot sorts deals with custom filters by name, owner or amount; and provides actionable insights.
You can track customer interactions automatically with HubSpot CRM. Whether they're across social media, in an email, or on a call, HubSpot syncs with Gmail or Outlook via HubSpot Sales and records every business call, email, or meeting as it happens. HubSpot stores interactions with leads in an orderly timeline for your marketing team to use when crafting a personalised approach.
HubSpot vs Salesforce
How are HubSpot and Salesforce different? It's true that both are cloud-based customer relationship management platforms; however, the key differences lie in the platform's construction.
The HubSpot CRM platform is on one code base and built in-house, creating a seamless experience for you and your staff.
With acquisitions building the Salesforce CRM platform, connectivity, user experience, integrations, and product availability can vary depending on the products in use.
Does HubSpot help with marketing automation?
HubSpot CMS website development
HubSpot gives you access to a website CMS (content management system), which allows you to integrate HubSpot CRM tools directly into your business's website.
If you currently use HubSpot as a CRM, sales or marketing tool, we recommend developing your website on it too. Get in contact with Fileroom for help with HubSpot CMS development.
Landing page design and development
The HubSpot platform gives your business the tools to create landing pages specifically designed for your target market, encouraging visitors to become leads, clients or customers.
With HubSpot marketing automation, your team can streamline internal processes, prioritise tasks, and execute marketing campaigns efficiently.
Target audience segmentation
Accurate audience segmentation is all about client data! HubSpot CRM software organises customer information by demographics, company size, industry, the percentage of customers subscribed to your mailing list—you name it!
SEO and content marketing strategy
HubSpot benefits SEO and content marketing strategies because the platform has features that allow your SEO or content marketing team to plan, write and publish engaging content on your website for search engines and your potential leads to find.
Ad management and reporting
Have you ever wondered how much time we waste switching between Facebook, Instagram, LinkedIn and Google advertising dashboards? HubSpot solves this; it consolidates campaign management and syncs insights to your HubSpot reporting dashboard for accurate, real-time reporting and analysis.
The six key benefits of HubSpot CRM
1) Database management
HubSpot CRM lets you automatically create associate contacts and company records and remove duplicate leads. You can update details for your teams, collect and store data on contacts, companies, deals, and even on tasks. Essentially, HubSpot CRM offers customisable databases to fit your every need.
2) Timeline
Imagine organising every note, email, call and website visit into a simple and intuitive view; that's what HubSpot does. As sales processes take place across various channels, a single platform with a recorded timeline allows you to send emails, set reminders, make calls, and organise your day in one place.
3) Email templates and content
Gain access to email template building tools, schedule messages and keep marketing assets in the HubSpot CRM platform.
4) Company database and automatic enrichment
Find new and valuable information about your contacts or companies, browse a database of millions of new companies and get a peek behind the scenes of your website traffic with HubSpot CRM. To improve your CRM company database, HubSpot lets you and your team add social profiles, background information, key employee details and related businesses.
5) Integrates with tools you already use
HubSpot CRM provides integrations for the tools you already use to keep itself up to date throughout the day without you needing to log in to your customer relationship management system. In other words, the software is there when you need it and out of your way when you don't. Integrations with HubSpot CRM include Gmail, Outlook for Windows, Apple Mail, Google Drive and Google Calendar.
6) Fully integrated with HubSpot Marketing
HubSpot bridges the gaps between sales, marketing and customer service without the annoyance of struggling with integrations and syncing. HubSpot Marketing and HubSpot CRM use the same inbound marketing database, meaning each piece of data is current. Integration with HubSpot Marketing allows you to view existing information from your email inbox and social media about the contacts you communicate with, all without you leaving the platform.
Does HubSpot have a free option?
Yes! HubSpot CRM is available for free, allowing you to add up to 1,000,000 contacts and unlimited platform users with no time limit.
What are the pricing options like for Hubspot?
HubSpot pricing options start at $50 per month, and the prices increase depending on your package selections. These are the available packages:
Starter: $50/month or $600/year
Professional: $1780/month or $19200/year
Enterprise: $4000/month or $48000/year
CRM platforms are a great tool to support your team and drive sales. By gathering, syncing and analysing customer and business data, you can better equip your customer service team, make administration efficient, increase sales revenue and ROI throughout your marketing efforts. HubSpot CRM software is a business investment and provides deep customer insights that your team can use when refining your targeting and adjusting marketing strategies
Fileroom is a strategic digital agency, and we work with you to choose and implement CRM software and strategies for your business. We can help your business and staff by automating tedious administration tasks and creating custom digital enablement plans.
Our team is available to show you the benefits of HubSpot CRM, guide you in the ever-changing marketing landscape or assist you in adjusting content or marketing strategies based on your existing data.
Start a conversation today with Fileroom, and we'll gladly help you begin your CRM marketing journey.