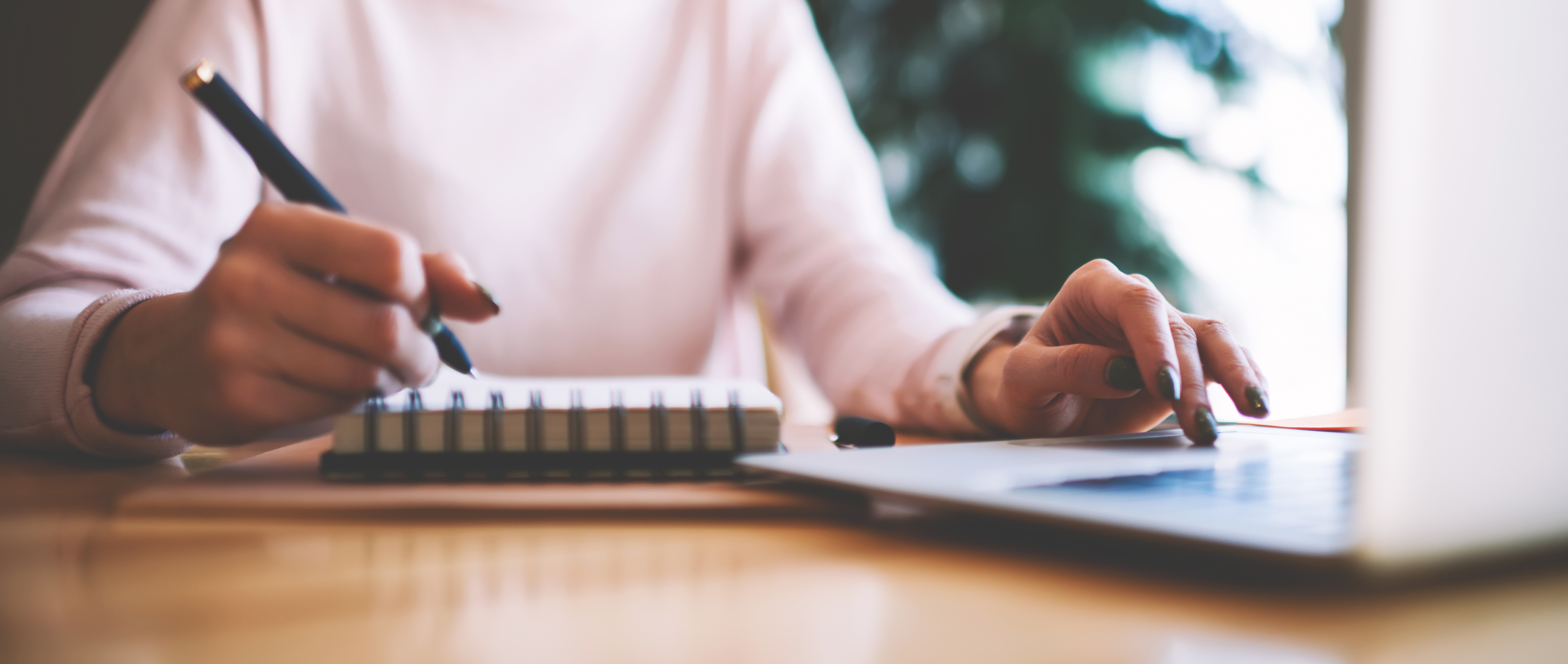 As far as digital campaigns go, content marketing is still the most effective way to generate more sales for your business. It can transform your organic traffic flow and lead to more sales. The term 'content marketing' encompasses all the marketing efforts that involve publishing material online. The material published can be anything from written copy, videos and images on your website as well as any social media posts. All content marketing efforts should aim to engage, inform and nurture your audience through to the point of sale.
We consume content marketing every day through blog posts, websites and scrolling on our feeds. Why? Because it works. Content marketing produces three times more leads per dollar spent in a marketing budget. It makes sense why the marketing teams at BTB companies spend 40% more of their budget on content marketing. Just because you don't consider yourself a writer or a vlogger doesn't mean you should miss out on all the leverage content marketing can do for your business. In digital marketing, we like to say content is king. Here are the reasons why content's time on the throne won't be succeeded anytime soon.
Why do businesses need content marketing?
One of the hardest tasks for any business is simply getting people to know you exist. Just like visibility is vital for any brick and mortar business to bring foot traffic to their store, it is the same for your online business presence. As of January 2021, there were over 4.6 billion active internet users, that's just under 60% of the world's population. Your clients are out there searching, but you need to be visible in the first place to expect any traffic to your site.
You may have a social media presence or some online advertisements, but content marketing produces the highest return on investment than any other marketing strategy. Without a steady stream of leads, the business you built up can start to crumble in this digital age. Think of content marketing as the foundation of your online business presence. You lifted your business idea off the ground; now let's make it stronger around a solid foundation in content to ensure your leads and revenue for years to come. So, how do we do this with content marketing?
How content marketing can help your business
The way we sell has drastically changed; traditional marketing methods aren't cutting it for the modern-day business. We have access to content all day, every day. In fact, out of the 59.5% of the global population actively using the internet, 92.6% of these users are accessing the internet by mobile device. With a huge array of products and services to choose from at our fingertips, the consumer has become a lot harder to sell to. And who can blame them?
What makes your business stand out from the next is entirely subjective. But did you know 90% of all organisations use content in their marketing efforts? Businesses have relied on content marketing for years because it is the best way to cut through the digital noise and reach your audience. Content marketing allows you to generate more sales by warming them up to your brand, your product/service and what you stand for.
Content marketing continues its reign as king because it isn't forcing its brand message on the audience, it's optional for the audience to consume it. Content marketers have a huge focus on valuable content, not just content for the sake of it. When a brand provides free, informative content without expecting anything in return, it fosters a better relationship. How else does content marketing help businesses?
Visibility
Content marketing increases your brand awareness. Publishing valuable content answering what your customer is searching for is ultimately helping them find you. If you implement content marketing in your business, when potential customers come across your content, they will see your industry knowledge, understand your brand better and feel valued. This results in a higher chance of purchase.
Whilst we can do that in many ways through advertising and social media, your customers are craving the opportunity to really understand your business. Content is a clear way to express your company's ethos, services in a more suitable way for your business.
Authority
Content allows you to establish your brand's authority and get you directly in front of your target audience. We establish your brand as a credible authority by creating authentic, valuable and insightful content for your audience. This establishes you as an industry leader, and industry leaders are more likely to generate sales than a company not providing a valuable resource to their audience.
It makes sense; you would purchase from someone who knows what they are talking about and takes the time to educate their audience on it without expecting anything in turn, right?
Increase Traffic
One beautiful thing about the internet is it never has a closing time. This is one of the reasons we love digital marketing so much; you can be generating sales to your business while you sleep. Once you publish a piece of content, (unless you take it down) it will keep driving traffic from the search engine to your site. With a clear content marketing strategy with relevant topics, target audience and keywords in mind, you are setting your business up for success.
When you include relevant keywords your ideal customers are typing into the search engine every day, it has a magical effect on the search engine's ranking system. If you have an understanding of the intricacies of keywords and how to employ them effectively, content can become one of the most valued tools to drive traffic to your site.
How does content marketing contribute to conversions and sales?
You know content marketing increases your visibility and meets the needs of your audience, but how does your audience find it in the first place? Successful content marketing will inform the reader on relevant industry topics, but for the reader to find it in the first place, it needs to contain some keywords. These keywords are researched by a keyword expert who knows exactly what the end-user is searching for online.
Search engines are working non-stop to connect the searcher with the most relevant content on the internet. Search engines like keywords because they act as a shortcut to finding relevant information. Every time you publish content online, you are increasing your chances of being found by your ideal customer and keeping your website search engine friendly. And we know it works; businesses who employ content marketing have a conversion rate six times higher than businesses that don't. By including these keywords organically throughout engaging content, you are increasing the amount of traffic to come across it.
Content marketing is vital for businesses of all shapes and sizes. However, some businesses may not have the in-house resources to research and develop a successful content marketing campaign.
Why it's recommended to use professional content marketing services.
As a business owner, you are proficient at running your business. But stringing together lines of words to draw in your customers might not be your forte. Rather than getting up to scratch on your writing skills, researching industry keywords, writing, proofreading and publishing the content, many businesses have found it a better use of their budget to delegate content marketing to a professional agency. But being a business owner, we know it can be hard to let go of responsibilities in your business. When you enlist the help of content services, you will never be left in the dark about the kind of content published under your brand. You will be briefed on all potential content topics and have final approval over the completed work.
Outsourcing your content marketing is the solution for business owners who don't have time to manage a strategy themselves. By outsourcing, you have more time to run your business while the content generates more sales! It sounds like a win-win right?
Content marketing is a phenomenal strategy to grow your business through building a relationship with your audience. Instead of interrupting your audience with annoying advertisements, help them with valuable, engaging content which is also keeping Google happy and driving traffic to your site. Talk about multitasking!

If you don't have time to take on content marketing yourself or employ an in-house content creator, you should be aware of the outsourcing options available to you. We love delivering results to our clients through content marketing and giving business owners their time back. At fileroom, we have built our approach to content marketing on extensive industry experience and work with you to understand your unique brand voice. By enlisting the help of our copywriting specialists, we can ensure you don't miss out on the incredible opportunity content marketing can provide you. Click here to get the ball rolling on a content strategy of your own with fileroom, we can't wait to work with you!