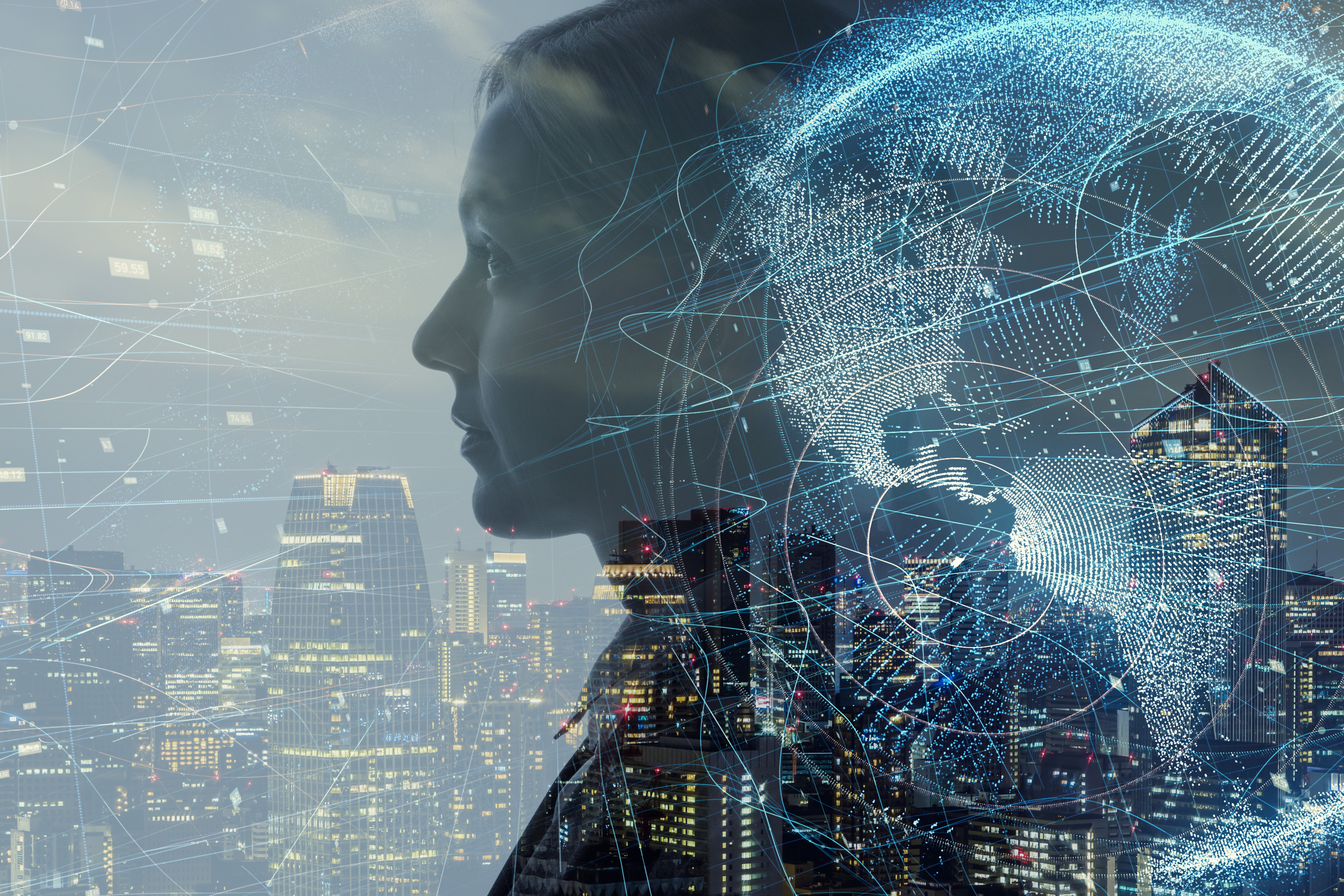 While we're quick to state that content is king, we may forget to explain why it is still king. Great content allows a content creation agency to engage a consumer's psyche and power demand generation. Producing engaging and strategic content that generates leads and grows authority and ranking on SERPs is every content marketing agency's dream. But how do you achieve that dream?
Personalisation
Personalisation ensures that you create and publish content that your consumer loves. Fortunately, developments such as AI offer tremendous help when it comes to determining your audience's interests.
This post discusses how you can leverage artificial intelligence to create personalised content for your audience.
What Is Artificial Intelligence?
It's long been understood and known that human beings can sense, learn, create, think, and reason. This same ability translated to computers creates artificial intelligence. Computers can now understand and act with human-like intelligence.
AI is a conglomeration of multiple technologies such as machine learning, natural language processing, and business intelligence, which help human beings solve problems. Artificial intelligence has numerous applications in the fast-paced and evolving content marketing space. Marketers use AI to improve the speed of content creation, analyse data, and create content marketing strategies.
The Application of AI to Personalised Content Marketing
As consumers continue to increase their online time and dependency on smart devices, it's no surprise that content agencies are pumping more information to the internet. Unfortunately for consumers, the content flood shields them from real solutions. AI bridges this gap by helping you reach your target audience through personalised content.
Predictive Intelligence
Predictive intelligence is a tactic that uses data from prospective customers to analyse behaviours, determine their interests, and create a marketing strategy based on those interests. Instead of casting a wide net and hoping to catch fish, predictive intelligence helps you create a data-driven marketing strategy that captures the right fish wherever they are. Once you sift the data through algorithms, you can draw valuable insights that help you build a valuable customer profile and determine your next course of action.
With predictive intelligence, you not only tailor your content to reach a target audience, but you also target leads based on their scores. A lead scoring system essentially helps you rank each prospect based on their perceived value to your business. You can monitor each lead in the current sales and marketing funnel and determine which customers are ripe for conversion, and which ones need more convincing. You can then tailor your content to match the needs of each lead, depending on their score.
Predictive intelligence also helps you make personalised predictions for each customer in real-time. Whether on-call, chat, social media, or web, predictive intelligence anticipates each visitor or consumer's actions and leads them down the content funnel. The system automatically provides unique recommendations based on a consumer's previous actions, with the intent of engaging a customer and improving conversion rates.
Content Creation and Curation
Whether you have a new or old website, it's essential to introduce new knowledge to your audience. But how can you ensure that the content you are creating is relevant to your audience? How can you ride trends and ensure that you engage your audience to boost organic traffic and build your topic clusters over time?
Over the years, search engines have ramped up their game to improve their predictions and find what consumers need. It also makes sense that you should focus on AI to analyse consumer search intent. Fortunately, you can leverage AI-based tools specialised for content creation to look for search intent, keyword research, and topic research. These tools can help you identify high-ranking topics and ideas through search volumes and organic traffic.
However, even after rigorous content creation, you want to ensure your content is optimised for your audience. Machine learning is incredibly helpful in proofreading and optimising your content. An AI-powered tool such as HubSpot's blog editor, Grammarly, and Crayon can help you correct grammar and spelling, change sentence flow, and increase or lower complexity depending on your audience's needs.
Tools such as Hubspot's Content Strategy tool, Uberflip, and BrightEdge are beneficial for topic clusters- a content creation strategy that takes advantage of current search engine algorithms by creating a pillar page and multiple content pages linked to the main topic page. It's an excellent strategy for building links on your website and establishing an authority page to boost ranking on SERPs over time. You can utilise AI-powered tools to search for topics and related keywords for topic clustering.
However, if you have content on your website, you may want to curate more while creating less. AI aids content curation by helping you find new titles for existing content, rewording keywords, and adding new knowledge to existing content. What's more, you can analyse your content to identify the highest performing content and prepare it for curation, instead of revamping all your publications.
Demand Generation
Creating demand for your products and services is a long-term goal for all marketing efforts. Since it's a long-term goal, using data to enhance content creation and recommendations accelerates your goal achievement.
First, AI powers demand generation by touching customers in different content and sales funnel points. If your goal is to encourage a customer to buy your product or service, you want to inspire them through content that solves their needs at a specific time. Insights from data analysis help you achieve prediction, while intelligent systems recommend content based on a customer's past actions.
What's more, AI helps you curate your demand generation tactics by providing insights after an experiment. If you run a campaign, you need to analyse your data, determine which content created more traffic and created demand, and use that information to boost lead nurturing and conversion rate optimisation.
Growth Hacking
If you're looking for short-term and quick growth to cement your market position, growth hacking is an excellent strategy to help you succeed. This strategy centres growth as the primary goal for each business decision, including marketing. Growth marketing hacks are essential for acquiring as many customers as possible within a given period and budget.
Growth marketing an AI are entwined because the strategy focuses on:
Data-driven approaches for decision-making. Consumer data should power all aspects of content creation, curation, and recommendation.

Technical skills and use of automation tools to speed up processes. Using AI-powered tools to find topics and keywords, personalise recommendations, edit and optimise content.

Running experiments to determine the best content marketing strategy. Experiments help you identify high-performing content and develop a content marketing strategy based on a high Return on Investment (ROI).

Focusing on all aspects of the Pirate funnel to generate the most revenue and nurture leads. It's not enough to draw traffic to your content and expand your reach. You also need to encourage clients to return to your content, identify you as an authority, and encourage them to start paying for your products. AI helps you monitor customers in each stage of the funnel and recommend content based on their needs.
Are You Ready To Re-Design Your Content Strategy?
It's never too late to use artificial intelligence to improve your content marketing strategy. However, if all this seems overwhelming for you, we encourage you to seek a content agency to help you with your marketing journey.
Fileroom is a content creation agency that provides content marketing services through a data-driven and insightful approach. We help you find the right solutions and build a sustainable content marketing strategy for your business.
However, if you're ready to do it alone, check out our free resources!