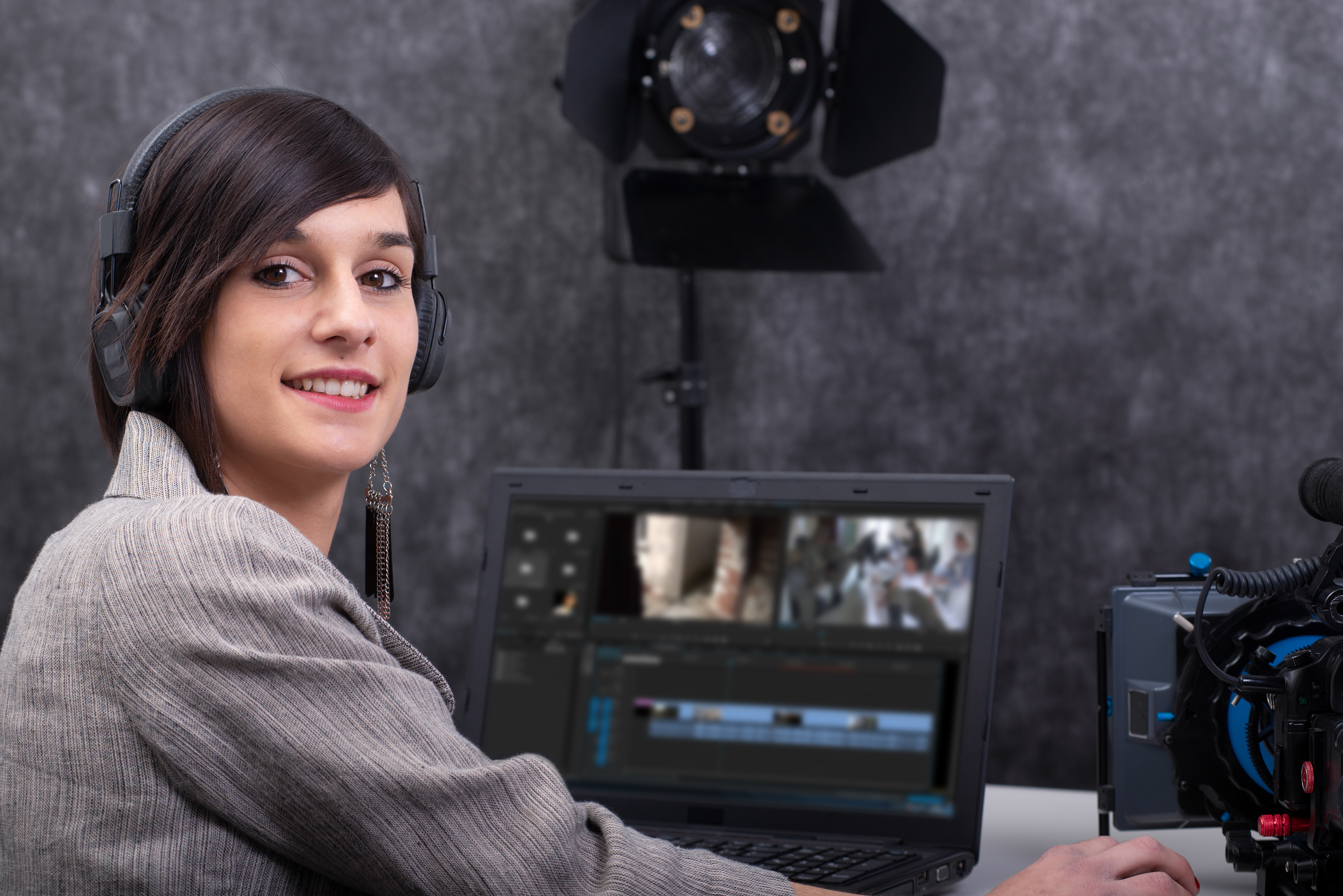 Marketing today is nothing like it was a decade ago, five years ago or even last year. With the continuous growth of the internet, the ability to communicate directly with your target audience over Social Media and other channels has never been as easy. However, with new mediums comes new consumer behaviours. In a late 2017 survey by Insivia, research showed that 55% of the online population watched video content every single day. since then and now in 2020 this number is still growing. 59% of executives suggest that they would rather choose video marketing over reading text any day of the week and branded video content views have increased by 258% on Facebook and 99% on YouTube since mid-2017. The most exciting aspect of video content is that it drives around 157% of organic traffic to your advertisement, when compared to older traditional methods of marketing.
Whether you're a Professional Blog Writer or a Technical Writing expert, converting your written content into video format will ensure it is more readily consumed by your target audience.
Read below for five simple ways to repurpose your existing materials into new video content.
1.Turn blogs into video
It is important to rewrite your existing content so that it is suitable for video. Generally, online consumers have a very short attention span, meaning that you may need to shorten your content or even break it up into separate videos. In a survey by HubSpot it was found that 53% of marketers say that blogging is their top content marketing approach, and to contrast with that 43% of consumers admit to skimming over blog posts. So, as you can see it is important to make your content as digestible as possible. You can achieve this with video content.
To start, you will need a script and a rough storyboard of how you would like your video to look. For example, if you are a professional blog writer and you want to turn your blog into an online video, you would run a voice-over narrating your blog with visuals that help to explain it. Now to do so, you could record yourself reading your blog intercepted with images or you could have the voice-over with only images intercepted. The most important aspect of repurposing your existing materials into new video content is the message that you are trying to get across to your audience. Whether the content is a blog, infographic or presentation, it is crucial that you keep your message central in the video.
It is also important that your video is engaging. This is because your audience are more likely to connect with your content if it entertains them. You need to hook your audience at the start of your video because 45% of viewers who watch the first three seconds are likely to watch for the next thirty seconds.
2. Animate your infographics
Infographics are a great way to present your information as new video content. Since infographics are a visual representation of data, animation works really well. In Render Forest's survey it was found that 70% of companies use online video makers Animation allows you to use bright colors with voice-overs which helps with audience engagement. While animation can sound daunting and time consuming, there are plenty of online services available for you to use at your convenience. Below is a list of the top five online video services that can accommodate your animation needs at a quality standard and cost-efficient rate. These range from 'do it yourself' to 'done for you'.
We have ranked the animation services from 1 to 5. One being the best all round, to help you begin your journey to video content creation and extend into other types of content creation.
3. Bring your printed collateral to life
In a traditional setting, print advertisements have been incredibly effective pieces of marketing collateral. Today, they are even more effective when turned into video content. Research shows that over 50% of Millennials pay attention to print ads, and if you want to reinforce your message targeted to a younger audience, the best method of doing that is through digital. You're probably wondering how do I make a print ad into video content? Well the most effective way to repurpose your print ads into social media content is to add basic animations to your images.
Say you have a big sale on clothing that you want to advertise but only have a print ad with one image. When turning this into a video you are able to show off many outfits from your sale or animate your sale logo to catch your consumers attention. A good idea is to have an overlay and a background with images of your clothing (or product) rotating through so that one of the products is more likely to catch the viewer's eye. This can be achieved with simple video editors such as iMovie, Windows Movie Maker and many more. Remember, it is important that your graphics overlays are equally as visually appealing and clean.
There are many online services out there to help you with your graphic design needs from do it yourself to full service. Here are five online services that can turn your print materials into motion graphics.
4. Repurpose reviews and testimonials as interviews
Good reviews are essential when aiming to build trust and brand recognition with your target audience. By turning your reviews into videos, your audience can see that your products or services are trustworthy and they will perceive your brand as credible. In fact, video testimonials and reviews can boost your conversion rates immensely. In a study completed by Power Reviews, higher priced products and services saw a 380% conversion rate and lower priced products and services saw a 190% conversion rate when content was converted to video.
One way to achieve this is to record actors delivering these reviews as lines in a script. The actors can portray your customers and their attitudes toward your brand, product or service. It is important that the graphics within the video match your brand's style to reinforce its identity. That way when potential customers see positive reviews in your video content, they will relate those reviews with your brand image, which is great for overall brand awareness and recognition.
Sourcing actors, locations and film equipment to do the job well can be time consuming and expensive. However, there are many services out there considered to be the "Uber" of videography and video production.
Two companies that are great for on demand production services are:
At these places you will be able to find filmmakers in your area that can help you film your testimonials and reviews. You can even tailor these professionals to your budget as their hourly rates will be freely displayed to you.
There are some great services online that can do your post production as well. Editing video can be a time-consuming process of you don't know what you are doing. You'll be able to save so much time if you use online video editing services such as:
5. Brochures and pamphlets make engaging motion graphics
Pamphlets and brochures are a great way to showcase a product or service. In fact, statistics from Direct Letterbox Marketing say that 79% of consumers, keep, look at and pass on pamphlets and brochures to friends and colleagues. As good as this may be, this method of advertising is costly and less friendly for the environment. If you turn your pamphlets and brochures into digital video content, delivery is cheaper and requires less coordination.
As an example, for a real-estate brochure you could turn the pictures of the house you are selling into live action video that the audience can engage with. This will prove to be more effective as the audience can better imagine themselves inside the house and experience more than they can from a static image. This approach can also be applied to many other brochure types for products and services. You may be thinking that this is a hard and time-consuming task, especially if you have to fiddle around and edit video to get your brand image right and message across effectively.
There are many services that can help you achieve this quickly? In fact, all you need to do is film your own video, or hire someone locally, and then send the footage to online services that can help you edit and produce the final cut. It is really that easy!
The best part is you don't have to touch a single editing software program and you will still get the best quality video possible. Here are five of the best websites that can help you with your video making endeavors.