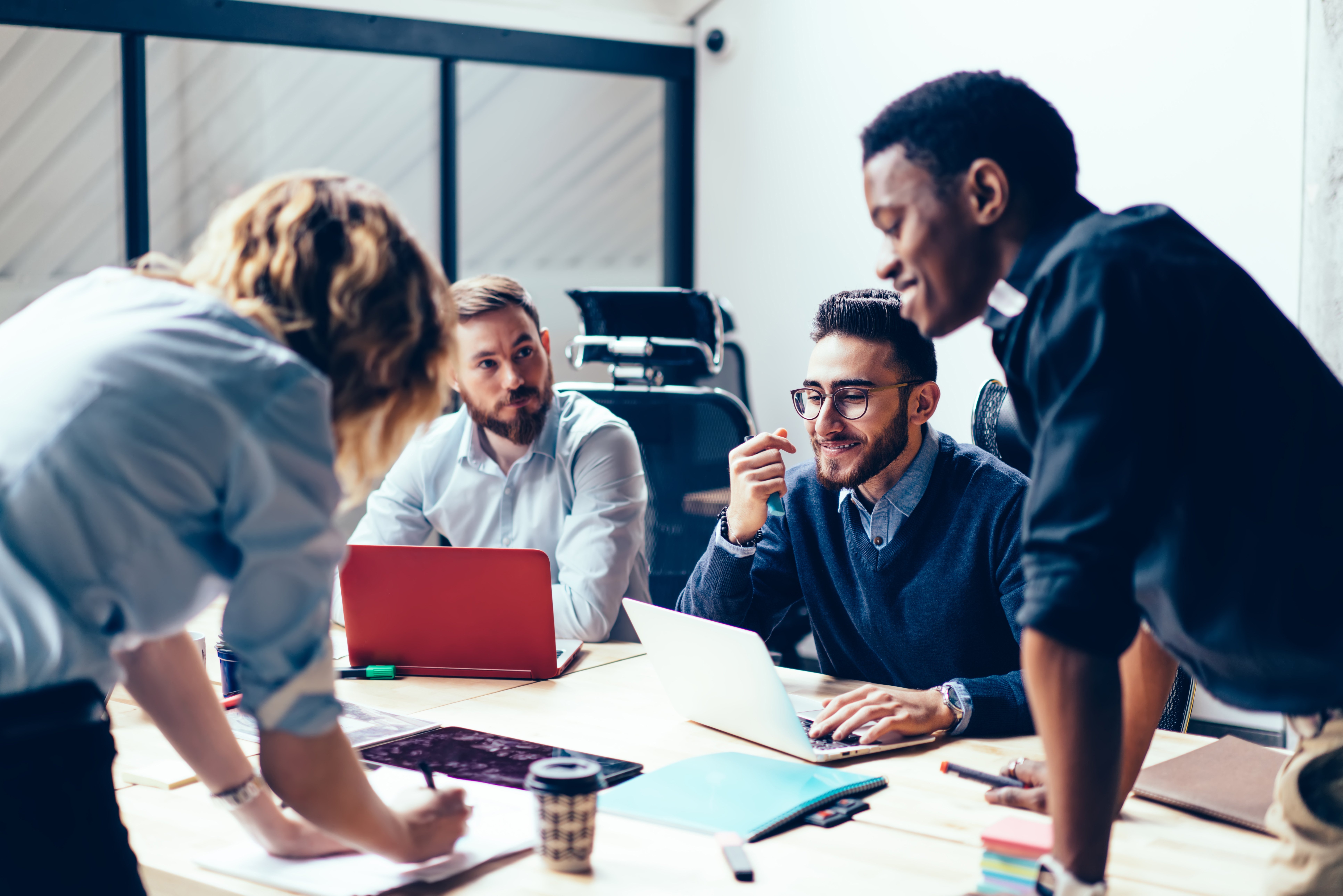 How Do You Stay Focused and Motivated When Working From Home?
Commuting to the office, attending meetings, and chatting with friends over lunch break was normal for working individuals a few months ago. Things have changed, and as much as people want to go back to the office, most of them are forced to work from home to help curb the spread of COVID-19. This is a huge transition, which, although it comes with some perks such as spending more time with family, many people are struggling to remain productive.
Staying productive when working from home can be challenging, especially with so many distractions around. You may be tempted to spend more time with your kids or watch your favorite show on Netflix. How do you remain productive and optimise your performance when working from home? With an agile methodology, we have found some tools, apps, and simple hacks to help you work more effectively and efficiently. The tips will help you optimise your time per task and work towards your goals. Here are the seven best productivity tips for you.
Set Your Priorities Right
The first tip in productivity optimization is to adapt to the new environment and make the most out of it. Just because you are not in an actual office does not mean that you should slack. Sure, you must overcome many distractions to have the job done and completed on time, but that is only achievable if you set your priorities right. As much as you would love to spend the afternoon taking a nap or chatting with your family and friends, remember that you have a project waiting for you, and you must deliver results in a few hours. Content creation requires you to schedule your week and plan on all the things you wish to achieve. Scheduling will push you to work harder, as opposed to working without a plan. You could incorporate a to-do list app such as Google Tasks to have a checklist of things you need to get done.
Create a Productive Working Environment
Your surrounding will significantly affect your performance. You want the body and mind to remain focused and not too comfortable. Your comfortable chair should never be your office chair, the reason being, your mind is already conditioned to resting and probably watching television shows whenever you are on that chair. Look for a designated office desk. If you do not have one, you could turn the dining table into your small office. Get rid of anything that could distract your mind, such as inappropriate photos on the wall, and replace them with inspirational quotes. You may also add some books and files on the desk or anything that can help you create a work-mode atmosphere.
Avoid Online Distractions
Working on sales and marketing content means that you will spend most of your time on the computer. You can quickly get distracted and fall into the trap of Twitter, Facebook, YouTube, and other sites, mainly if you leave the tabs open on your browser. You may find yourself spending so much time on this that you end up doing nothing productive in a day. When working, close all tabs and websites that are not related to work. If you must be on social media probably creating content, stick to that until you have accomplished your goals for the day. You can also avoid distractions by incorporating website blockers for focus and productivity. Such tools include Freedom for Mac and Windows, StayFocusd, and WasteNoTime, to mention a few.
Self-Care is As Important As Work
Just because you badly need to finish a project within a set timeframe does not mean that you should lose yourself in work. You must create time for rest and self-care. A relaxed body and brain are equivalent to maximum performance. Sometimes, you may experience a mental block. Do not force your brain to function when it is communicating and letting you know that it has done enough for the day or week. Take a long bath in the morning before diving into work, dress well for work, eat healthily when you feel hungry, and take breaks in between work.
Meetings Should Be Productive
The goal is to optimise your time per task to achieve the most within a day. While meetings are crucial in ensuring that everyone in your team is on the same page as you, you must be careful to avoid spending too much time on unproductive matters. The more time you spend on meetings, the less time you will have for other responsibilities. If the meeting is not crucial for your business or workers' well-being, it is not worth it. There are times when you must hold a Zoom meeting and wait for everyone to start, but there are other times when you can make one phone call and let the project leader inform others on the way forward. Weigh out your options, and if you find the second option to be more appropriate, there is no need to waste time on unproductive meetings.
Sprint Planning
In agile methodology, sprint planning involves breaking down your to-do list into subtasks. This gives you a clear insight into what needs to be done within a particular period and set deadlines for deliverability. Nonetheless, when planning sprints, set reasonable timelines to avoid wasting too much time on recurring tasks and meetings. Moreover, avoid setting too long sprint periods as that makes planning lengthy and uncertain. The sprints help you develop concise work packages, which you should then allocate to team members, rest assured that the project will be completed within the shortest period if they all deliver on time. You can incorporate a range of sprint planning tools such as Trello and Miro to make the process manageable. Ask the employees to update the status of their allocated subtasks on the sprint board so you can track the progress. The methodology allows you to set milestones hence promoting flexibility and timely deliveries.
Constant Communication
One of the significant challenges when working remotely is communication. You can eliminate this risk through continuous feedback, which allows employees to progress. Review the sprints regularly to establish if you are on the right track or some things need to be adjusted. Communicating, reflecting, and sharing the best working practices with colleagues is crucial when working from diverse environments. It makes the team members feel connected and motivates them to do better. It helps you to be organised and ensures that you are all on the same page. Regular communication is also critical in avoiding costly mistakes. It allows you to spot mistakes when still at a manageable stage and make the necessary adjustments on time.
Final Thoughts
Business leadership is much more challenging during these trying times. Some leaders were forced to make the hard decision and lay off some employees due to the financial crisis. This means they have less on their plate as they have to handle nearly all business-related tasks, so they must find more efficient and effective ways of being productive across a variety of projects. On the other hand, employees are pushed for time and cannot figure out how to complete all the assigned tasks on time. They are drowning as they try to master the marketing concepts and juggle work and family.
Being productive is becoming harder as we have a more diverse range of working places. We can help you find the method that works for you and introduce you to the agile methodology to achieve your path to digital transformation. You can also trust us for quality content creation that will sell. This is our primary job, and we will give it our best to see you win. This way, you can focus on other tasks to help facilitate the campaign. Check out fileroom for more insight into how we can help you transform your sales and marketing strategies.