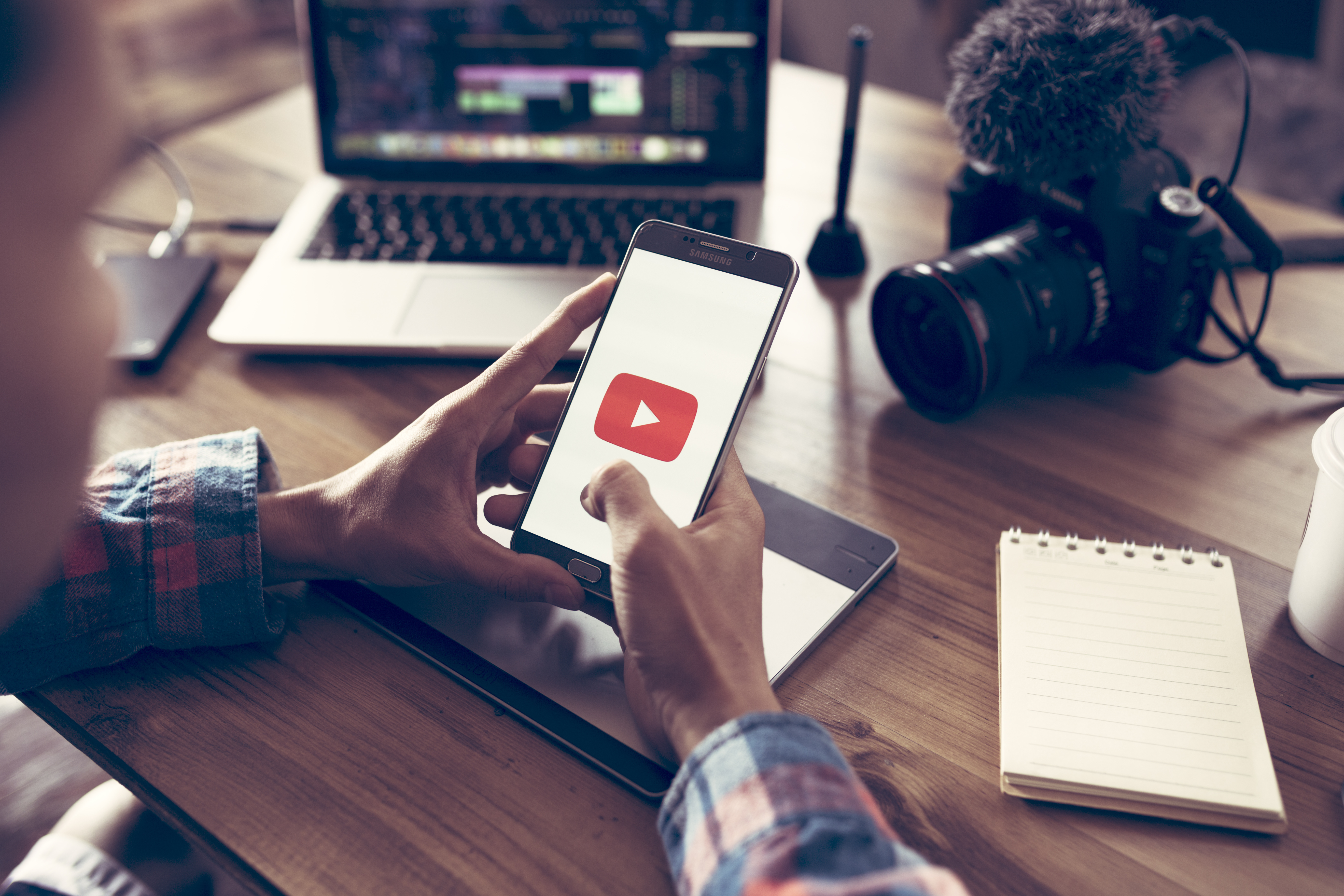 Chances are if you are reading this, you have heard of a pretty popular video-sharing platform known as YouTube. In fact, YouTube is the second largest website on the planet, with roughly three billion unique visitors each month. Around the world, people spend millions of hours on YouTube every day. So, as you can probably tell, people love the website.

One of the best aspects of YouTube is anybody can start a channel for free. Although it is easy to create a YouTube account, it is much more difficult to generate organic traffic and increase your view count. If you are a content creator or marketer looking to increase your YouTube views, the process will take a great deal of time and effort. However, if done correctly, you will not only increase demand generation but also create a better user experience and gain more opportunities to expand your content marketing.

There is no doubt that YouTube is among the premier internet platforms in the world, and you can find content relating to any industry or niche. If looking to expand your influence on the platform, here is how to increase your YouTube views:

1. Understand the Basics
Whether you already started a YouTube channel or you want to start one, you must understand the basics if you want to be successful on the platform. From the get-go, you need a clear vision for your channel. A channel with a definitive purpose is much easier to generate views than one that produces a lot of dissimilar content. For instance, if your business deals with real estate, you can create content showcasing nice listings or tutorials related to the industry.

Next, your channel needs a strong visual appeal. It should be something that immediately registers with the viewer. It could include a brand logo or an interesting banner image. If we revert to the real estate example, it could include a banner image of a luxurious house. Likewise, write a compelling channel description in the "About" section, which should include the vision of your channel, as well as contain related keywords to increase discoverability.

Do not forget to put all relevant contact information on the channel, as well as links to your main website. Before you start posting content, check out similar channels in your niche to generate ideas. And once you start posting content on the channel, you need to have a set schedule. The key to generating views is to be consistent and post often. Having a consistent schedule means the viewers know when to come back to your channel for more content.

2. Hone In On Your Niche and Target Audience
If aiming to optimise your YouTube marketing strategy, you need to be incredibly precise and selective with your content. You are not making videos for everyone, which is why your content should target a specific audience. There are countless niches on YouTube. You can find anything from ASMR videos to gaming channels, hydraulic press videos, and everything else in between.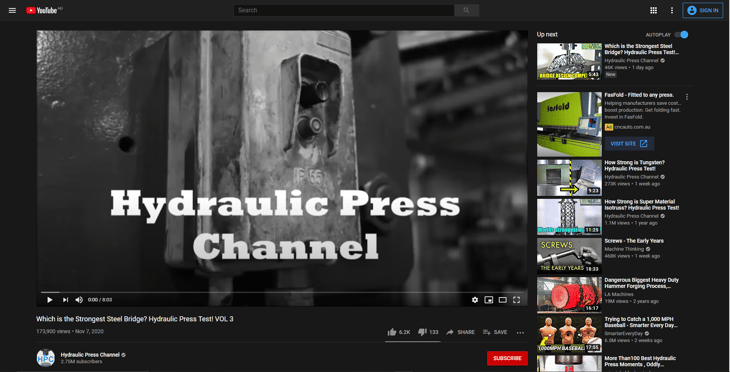 As you can probably tell, YouTube's biggest strength is the sheer amount of distinctive videos and concepts. The world is your oyster when it comes to creating a Youtube channel. The key is to display your brand with a unique angle, and you can use buyer personas to target that specific audience.

3. Use Keyword Rich Titles
Understanding SEO principles and keyword research are critical for video marketing on YouTube. An interesting title with target keywords means search engine algorithms will sort your video based on relevancy, attract more viewers, and inform individuals what your video is about. To find keywords related to your content, you can use online research tools. Some of these include:
To see keyword popularity on YouTube's platform, you can use the Keyword Tool and select YouTube. When you optimize your video marketing content with the right keywords, you gain more organic traffic because search engines and viewers know specifically what your video is about.

4. Use Customized Thumbnails
When users are skimming through search results and recommendations, one thing that will certainly capture their attention is the thumbnail. There are a few key properties to an effective thumbnail. For instance, your thumbnail should be clear and accurately depict what is in the video. Having irrelevant thumbnails can negatively impact your YouTube's search rankings and annoy your target audience.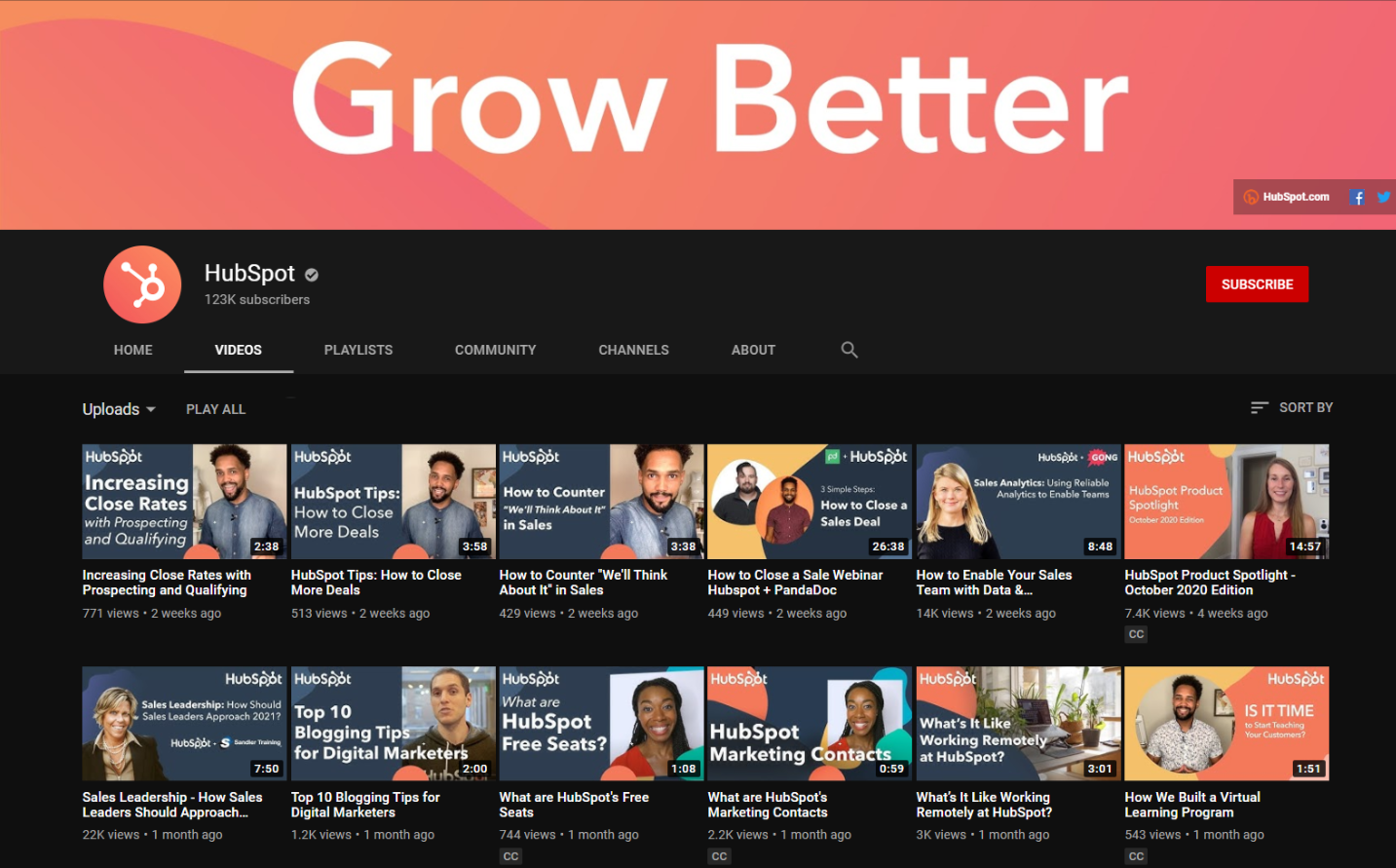 Likewise, the thumbnail should "stand out" and work alongside your title. "Standing out" could mean being anything from a bright color, an intricate design, or an intriguing image. However, you do not always have to go the most eccentric route to get views. If your target audience is more on the professional side, your thumbnails could be minimalistic, so long as they are related to the video.

5. Use Cards and End Screens
Have you ever watched one YouTube video from a channel, then fell down a rabbit hole and watched ten more? Well, YouTubers can use cards and end screens to bypass YouTube's algorithm and influence what their audience should watch next. Cards are clickable materials that could appear anytime in a video and could link to other videos. Since cards are pop-ups, they must add value to the video. Likewise, you shouldn't be spamming cards at every opportunity you have. That will only deter your audience from clicking them.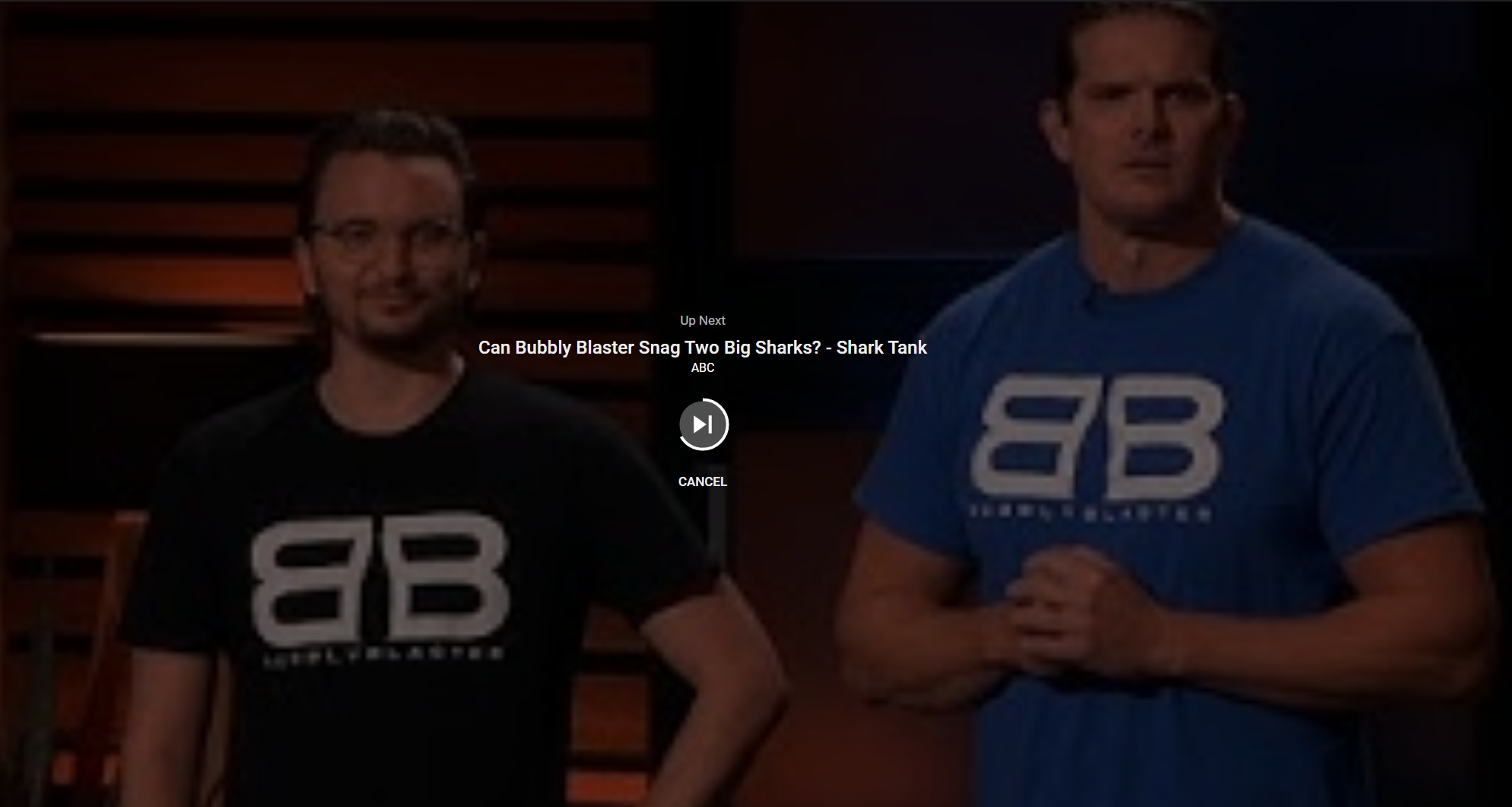 On the other hand, an end screen is a visual call-to-action to encourage viewers to check out similar content or subscribe to your channel. They are particularly valuable because it means a person reached the end of your video to see it, so they are probably already interested in your content. Since generating more views is your goal, you want to promote other videos through your end screen. You can even include a playlist of your videos to see how long you can keep viewers on your channel.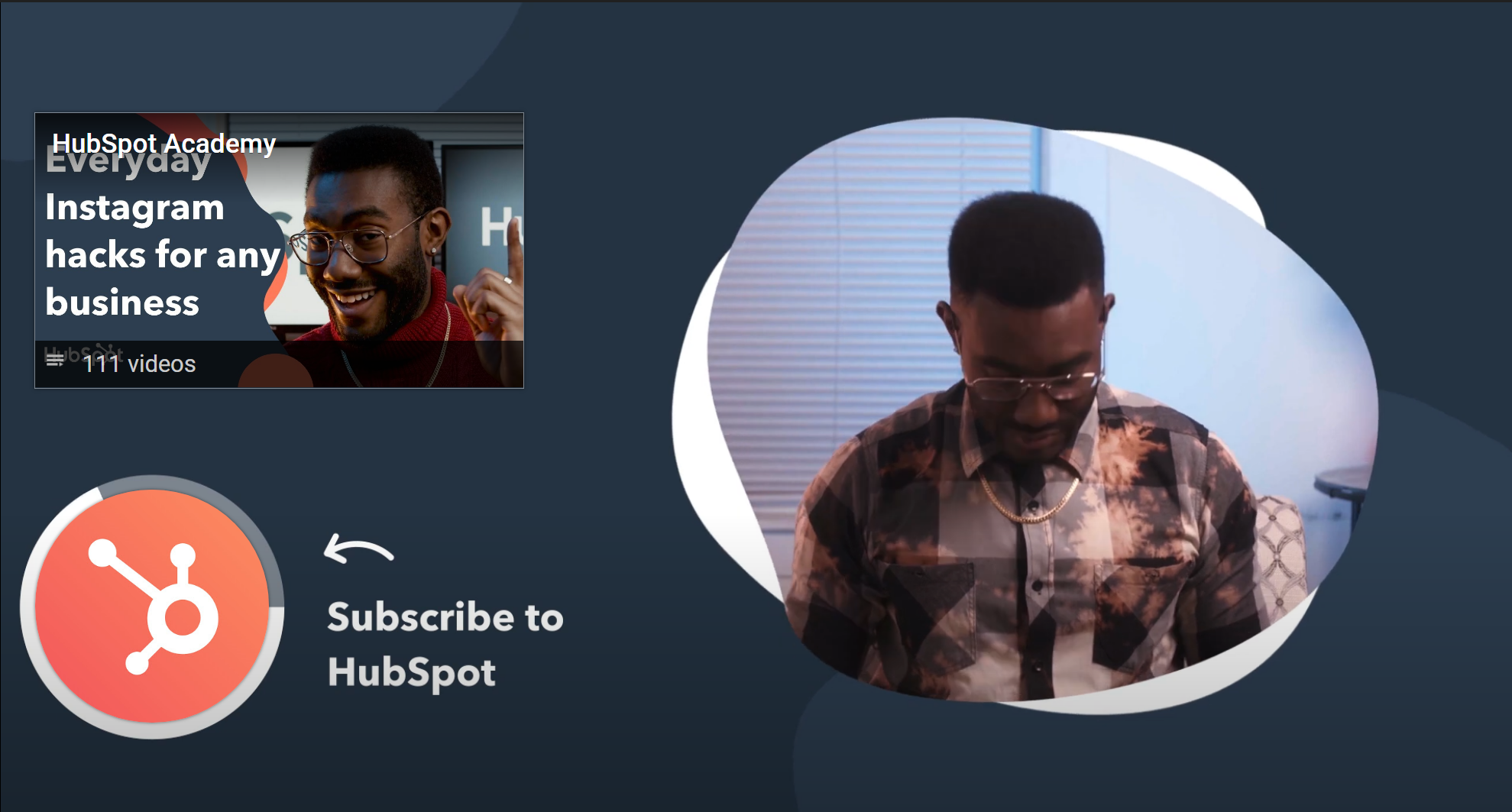 6. Promote Your Content On Social Media
You want to leverage all of your social media accounts to promote your YouTube channel. Cross-platform promotion can do wonders at driving users to view your content. If someone already follows you on social media, odds are they already support your business. You can reach your entire social media base by promoting your content and funneling them to your channel. Likewise, social media promotion can even help you with YouTube's algorithm.

To generate the most traffic for your videos, go on Facebook, Instagram, Twitter, and whatever other social media platform you use, and post a text or image with a link to your video. If you want, you can also upload the entire video on specific platforms, such as Facebook. However, if you want more views on YouTube, you can post a teaser to the video with a link to the full one.

7. Partner-Up With a Digital Marketing Agency
Increasing your YouTube views is no easy task, which is why you should partner with a digital marketing agency to increase demand generation for your channel. At Fileroom, we are digital marketing experts here to help businesses create a robust content strategy and increase a brand's awareness and performance.

Content marketing is the name of the game here at Fileroom, and we take great pride in helping businesses reach their content goals. If you would like to learn more about Fileroom and how we can optimize your content marketing strategy, feel free to contact us today.