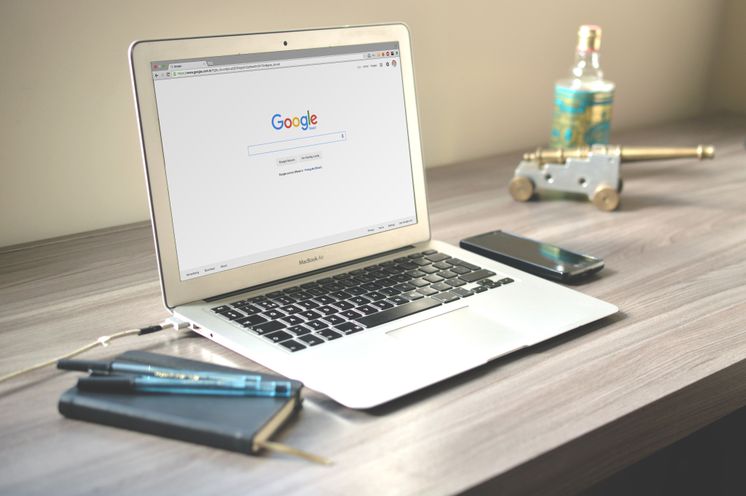 Did you know many businesses today are not using website links, also referred to as backlinks, when blog writing? They are doing the best they can with limited resources, knowledge and available time. However, they are just not seeing the results of their efforts. Are you one of them? Let's take a deeper dive.
How often do you think
"If I quickly throw an article together and whack it up on my blog, I am improving my search ranking and stacking up against my competitors?".
This couldn't be further from the truth.
If you want to learn more about what constitutes great content and how to escalate your content in search results, read on.
Are You Using High-Quality Backlinks When Writing Your Blog?
First of all, the real definition of a backlink from Techopedia is 'any incoming link to a website from any other website. It is also known as an incoming link, in link or inward link. It is typically created when an external website includes a link that points to another website'; just like we have done with Techopedia above.
Using quality links in your content is a best practice technique for improving the page rank of your website, but it doesn't end here, there is a whole lot more involved than just the number of backlinks you include in your content. You also need to take the following tips into account when planning your piece of content. Let's delve into that now.
Will your content earn you backlinks?
To give is to receive. One question you need to ask yourself is - will the content you publish earn you a link or two to back to your site? While you need to include backlinks when content writing, the primary objective is to receive backlinks. This is ultimately the key to improving your website's search ranking.
Outgoing Backlinks
When deciding which links to use in your content, it is important to include links from authority sites. These are high-quality websites that have useful content that is so good; it gets shared with friends and colleagues. These sites are also respected by knowledgeable people related to its industry.
For example, Nathan Gotch from Gotch SEO has written a great piece of content on How to build backlinks, which, according to SEMRush, has received 60,847 backlinks and 61,435 total social media shares. You should also check this out as it gives great insight into the technical side of backlinking and discusses the following 7 great backlink quality indicators:
Relevance – your number one priority should be to get backlinks on websites that have some relevance to the business you are, and the products and services you deliver.
Link Quality – you need to examine this using one of the tools mentioned above. As Gotch mentions, "although a website can appear to be 'authoritative' on the surface, it can be downright dangerous when you dig deeper".
Traffic – again, you need to use one of the tools above to examine traffic. The backlinks you use should be from sites with real traffic and to know what this looks like you will need to look at the site's analytics.
Editorial Standards – these are rules that sites set to establish and uphold their reputation as a trustworthy resource for their audience. Generally, they cover relevance, fact-checking and format.
Outbound Link Quality – what goes around comes around. Only link to websites with strong editorial guidelines as you want your website to hang out in the quality side of town. You can use the SEO tools above to check the backlinks you select have a high authority rating.
Indexation – you need to be sure that the site that you have backlinked to is indexed in Google. Check this by typing the website name in Google Search, and if it doesn't come up, then don't use it as one of your backlinks.
Incoming Backlinks
These are what we all strive for because if we do it right, eventually it will improve our organic search ranking, bring paid search costs down and increase traffic to our site, but it can take some time, possibly years. There are many ways to create backlinks, and you don't already need to be known to create them. We outline some strategies below which can help your chances of receiving backlinks. First, take a quick look at the Google ranking factors and their influence on the ranking of your site. This is very interesting!

Source: Neil Patel, 2019: Build High-Quality Backlinks
Backlink generation ideas
Guest Blogging – write a guest post to increase traffic and gain backlinks to your site. All you need to do is identify some guest blogging opportunities for yourself that will help to position you as an authority and well-known name in your industry. Use Google Search to look for opportunities by searching for "Guest Post Opportunities", or there are also some sites like Guest Posts that offer this service.
Great Content – spend time researching ideas and planning your content. Look at what your competitors are posting and write competitive content that gives real value to your audience. People will engage with content that is interesting and compelling.
Market Research – think about your target audience or industry. What information would be beneficial and what is not currently readily available. Plan a market research exercise, gather and analyse data to use in creating content that is unique and valuable. When other content creators reference your research, you will get new backlinks.
Infographics and animated GIFs – again think about where you can add value and create visual representations for your audience. People love graphics and visuals and love to share them. Place them on your website, and each time they are shared, you get a new backlink.
While great resources, try not to use too many templates to create these or you will end up looking the same as everyone else. Online service platforms, like fileroom, will create bespoke infographics and animated graphics for you at a very competitive price.
Backlink and reach out. Neil Patel covers this really well in his blog about how to build high-quality backlinks. As a newbie, you can generate backlinks to your site by getting in touch with the companies you backlink to and thanking them for their content. Let them know you enjoyed their content so much that you linked your blog to theirs. This is an excellent start to building relationships, and in return, they may backlink to you.
The Importance of Quality Content Writing

A final thing to consider is the quality of your content writing, especially your ability to incorporate SEO techniques to help build your website's rank on Google and other search engines. Content writing is one of the most vital activities of your entire content marketing strategy.
If you are going to write your own content, follow the key steps below.
Headline – keep it to less than 70 characters and make sure you use at least one of your target keywords. Don't use each keyword more than once in your headline.
Anchor text – this is the visible, clickable text in the hyperlink. SEO friendly anchor text maintains content flow while linking relevant content. Make sure you rename your links, so they are seamless in your content writing.
Readability – write at the appropriate level for your audience. This will increase engagement with your content and make it easy for the reader to view your whole piece. Most people read the first paragraph, and if they are not engaged quickly, they will click off your page.
Structure and format – format your blog or article, so the fonts are easy to read, paragraphs are short, and images are used through your piece. Your paragraphs should only be 1 to 5 sentences and no more than 90 words. This helps to maintain focus while breaking the monotony. Also, use your different brand colours for headlines and links to add some character and variation.
The tone of voice – decide on your desired tone and keep it consistent. Do you want it to be casual, formal or somewhere in between? A good way to do this is to pretend you are talking to a customer either on the phone or in person. What kind of language would you use? The best tone for your content will depend on your audience, message and your brand personality.
Keywords – ensure your content includes all your keywords in a fluid way so that it is not noticeable to the reader. Keywords should be 1% to 3% of your content and where possible, include some longtail keywords in your writing to help boost SEO.
Spelling and grammar – proofread, spell-check and do it again. There is nothing worse than spelling and grammar errors in your content. You want to keep your audience positive and focused. This means, no matter how good you think you are, you need a second person to read what you write. Then wait a few days and go over it again before publishing.
Get some help; it can make a big difference to your results
There are some great online services available to assist you with part or all of your content creation, depending on your budget. There are full-service content creation companies for print and digital communications like fileroom, who can take care of the full creation process for you from writing and/or editing through design and production; or deliver part of it based on your needs. It is convenient to have everything for documents and video in one spot and easily accessible online.
There are do it yourself software platforms and other various tools which can help you out. This will involve you jumping back and forth between people and sites to generate your content. They can be a useful way to curate your content, but you have to be careful to keep your brand and message consistent and to not lose too much time in the process.