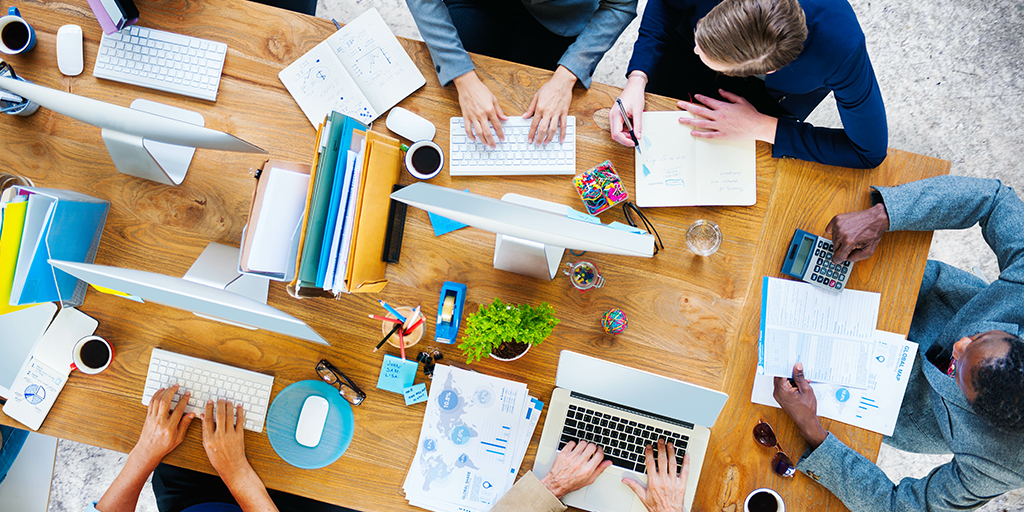 Digital marketing isn't only necessary for success in today's highly competitive business landscape; it's also an essential part of first finding and then reaching your potential customers.
But, when it comes to outsourcing your business's digital marketing activities, whether it be your Social Media marketing or website SEO (Search Engine Optimisation), is opting to outsource digital marketing really worth your while?
The long and short answer to this burning question is—absolutely YES! Keep reading to find out how.
The reality is that your business, big, small or somewhere in between, needs various digital marketing strategies and practices to cut through the marketing clutter your customers face on a daily basis.
Digital marketing assists in developing and implementing meaningful, engaging content (remember content is king) and forming and maintaining customer relationships. However, it's important to note that simply creating and implementing digital marketing assets, like starting a Facebook page without content or a strategy, is an exercise in futility and a waste of your precious time.
We are sure everyone can agree that digital marketing is a must for any business today. But, what if you don't have the time, expertise or even the faintest idea of how to start? That's where digital agency outsourcing comes in!
The top ten benefits of outsourcing your digital marketing:
1) Cost-saving
We'll admit doing it yourself, or hiring someone full-time internally, may seem more cost-effective. But, it's vital to remember that digital marketing doesn't just entail one job or one marketing activity. Digital marketing, when done right, involves a range of expertise, including content creation, social media management, SEO, email marketing, PPC (Pay-per-click) advertising, affiliate marketing and data analysis.
With this in mind, Not to mention, when it comes to crunching the numbers, in the end, it is far more cost-effective to pay a team of experts to take care of your business's digital marketing and deliver results.
2) More time to do what you do best
With outsourced marketing, as a business owner, you can take day-to-day marketing efforts off your plate and free yourself up for the things that really matter to you, like providing excellent customer service or focusing on product and service innovation.
3) Access to an expert team
Rather than hiring multiple marketing experts to start or join your team, digital agency outsourcing gives you immediate access to digital experts. Plus, an outsourced digital team can create tailored marketing campaigns customised to your offering, business and customer base.
4) Allows growth
When you outsource digital marketing, it lets you focus on your business's growth and reaching your goals. How? Removing the need to plan, create and implement digital marketing activities from your already lengthy to-do list helps free up your time, so you can focus on where your business is heading and how you want to grow.
5) Get results
A benefit of outsourcing your marketing is that a team of experts will collect and use data-driven insights and metrics to deliver real and meaningful results for your business. So, you (or your team) don't have a huge task of collecting, analysing, and finally, interpreting raw data to drive results and inform decisions.
6) No dealing with staff problems or leave
Another great reason to outsource digital marketing is that annual leave, staff turnover or changes in office roles won't affect or hinder your digital marketing efforts. Ultimately, your business's marketing will remain steadfast, regardless of promotions, resignations or even unplanned leave.
7) You get outside insight into your business
Yes, you do understand your business better than anyone else; but outsourcing means bringing in a fresh perspective. Sometimes it takes an outsider's perspective to see what your business needs to grow, which outsourced marketing provides.
8) You are attuned to the latest industry updates
Did you know Google Adwords no longer exists? Are you aware that Facebook Ads Manager has changed its name? The digital marketing industry is forever evolving with new updates, changes in policy and even new algorithms popping up every other week.
Trying to stay abreast of all these changes is time-consuming and can be highly stressful if you don't understand what they mean for your business. When you outsource marketing, the team of digital experts you've hired will help you and your team stay attuned to the latest industry updates and how it can help your business growth.
9) You can count on ongoing optimisation
Another answer to the question, "why outsource digital marketing?" is because a professional digital marketing agency will work to continually optimise your business's marketing efforts to reduce marketing costs and improve your ROI.
10) Get access to the latest technology
Equipping your internal marketing department with all the software and technology needed for accurate measurements requires capital and investment in skills development. With outsourcing, however, you get access to the wealth of digital marketing skills and the latest technologies needed to create, launch and measure the success of your digital marketing activities.
From sales, content marketing, and design to creating growth strategies, lead generations and digital enablement, Fileroom are specialists in digital marketing and offer a range of standalone and fully integrated services.
Fileroom is about growing and future-proofing your business. Our team works with you to provide the right mix of support and digital marketing expertise, so you have the time to focus on what you do best.
Visit our website to learn more about how we can help your business boost revenue, grow and improve your ROI.