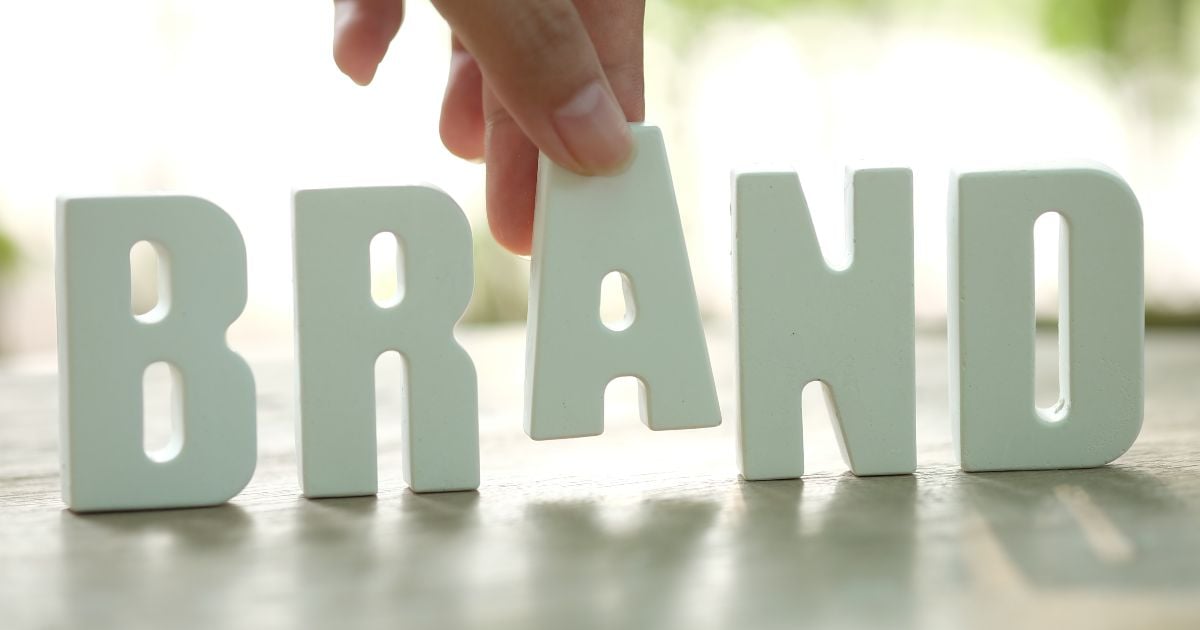 As a business owner or marketer, you understand the importance of having a strong brand that resonates with your target audience. But how do you build and maintain a successful brand? The answer lies in developing a solid brand strategy.

In the competitive world of business, creating a strong brand is essential to standing out from the crowd and attracting the right customers at the right time. The common misconception is that creating a brand is just about having a swanky logo, catchy slogan or a pretty website. Branding goes beyond that. It requires a well-defined brand strategy.

A brand strategy is a detailed, specific long-term plan for the development and management of a brand in order for it to consistently achieve its goals. In this blog post, we will explore the essential elements of a brand strategy that can help your business define its strategy, improve your branding efforts, and achieve success in your marketing endeavours. So, let's dive into the world of brand strategy and discover what it takes to build a successful brand!


What is Brand Strategy?

A brand strategy is a roadmap for how your business will position itself in the market and communicate to customers its distinctive value proposition. It has components such as target audience, visual identity, brand messaging, and competitive analysis.

A solid brand strategy aids a business in creating a distinct and enduring brand image, which can boost brand awareness, foster consumer loyalty, and eventually contribute to commercial success.


Why is a Strong Brand Strategy Important for Small Businesses?

A strong brand strategy is crucial for your business, despite its size. This is because it helps differentiate you from your competitors and establish a unique identity in the market. It also helps build trust, authority, and credibility with your customers, which will ultimately lead to increased sales and customer loyalty.

All facets of a business - from marketing and advertising to product development and customer service - can be guided by a clearly defined brand strategy. Businesses of any size run the risk of merging with the competition and losing out on potential clients without a solid brand strategy.


Elements of a Brand Strategy

A successful brand strategy involves several key elements that work together to create a strong and memorable brand. These elements include purpose, consistency, emotion, flexibility, employee involvement, loyalty, and competitive awareness. Let's take a closer look at each of these elements and how they contribute to building a successful brand.


Purpose

It's important for you to understand what your business promises when defining your brand's positioning. But knowing why you wake up each day, do what you do and go to work carries more weight. Essentially, your purpose is more specific because it sets you apart from your competitors.

Your brand's purpose is the reason your business exists beyond simply making a profit. It's the underlying reason why your company was founded, what you believe in, and what drives you to do what you do. Your purpose is not just what you sell, but why you sell it.

Your target audience should connect with and be inspired by your brand's purpose. When your objective is clear, it fosters authenticity and bolsters customer trust. Every element of your brand, from your messaging to your imagery, should convey your goal. You can easily develop a deeper relationship with your customers that goes beyond the transaction by clearly communicating the purpose of your brand.


Consistency

When it comes to creating a powerful brand, consistency is crucial. Your customers will become accustomed to and start to trust your brand as a result of consistency in your messaging, graphics, and overall brand experience.

Across all touchpoints, including your website, social media, printed materials, and advertising, your brand should have a distinct and unified voice, tone, and visual identity. Your customers will have a unified and memorable experience that reflects your brand's values and personality if you keep your brand consistent. Brand consistency across all platforms can increase revenue by up to 23%, so it's crucial to ensure consistency across your brand messaging


Emotion

Emotion plays a powerful role in building a successful brand. What do customers feel when they encounter your brand? Customers are more likely to engage with brands that evoke emotions such as joy, excitement, and trust. Your brand's personality and values should align with the emotions you want your customers to feel when they interact with your brand across all touchpoints.

Think of it this way, a luxury brand may evoke feelings of exclusivity and sophistication, while a family-friendly brand may evoke feelings of warmth and comfort, and a restaurant may evoke feelings of hunger. By creating an emotional connection with your customers, you can build brand loyalty and advocacy. It's up to you to decide how you want customers to feel.

Authenticity evokes emotion, so be sure to be unique and authentic. 88% of consumers said authenticity is important when choosing a brand.


Flexibility

Nothing stays the same forever, and as such flexibility is important in today's fast-paced and ever-changing business landscape. Your brand strategy should be adaptable and able to evolve with changing market trends and customer needs. This means being open to new ideas and being willing to pivot your brand strategy when necessary.

This does not, however, imply that your brand identity and messaging should become inconsistent. Your brand should be adaptable in how it interacts with customers while staying true to its basic principles and objectives.


Employee Involvement

Your employees serve as your brand's representatives and are crucial in developing and protecting your company's reputation. When your employees are involved in your brand strategy, they feel a sense of ownership and pride in their work. This ultimately translates into better customer service and a more positive customer experience. 65% of customers said a brand's CEO and employees influence their decision to buy, so it's important to have your employees advocating the same brand messaging.


Loyalty

The ultimate objective of any brand strategy is to increase brand loyalty. Customers who are devoted to your brand not only continue to do business with you, but they also promote your brand to others. Trust, reliability, and an emotional connection form the basis of brand loyalty.


Competitive Awareness

You operate in a competitive market daily, as such it's essential to have a clear understanding of your competition. Competitive awareness involves identifying your competitors' strengths and weaknesses, as well as their marketing strategies. This helps you to differentiate your brand and develop a unique selling proposition that sets you apart from your competitors.

Before creating a brand strategy for your business, it's important to conduct market research and analyse your competition. This will help you understand your target audience, their needs and preferences, and how your competitors are positioning themselves in the market. You can use tools like surveys, focus groups, industry reports and social media analytics to gather this information. Once you have a clear understanding of your market and competition, you can use this information to differentiate your brand and create a unique value proposition that sets you apart from the competition.


The Key Elements of a Strong Brand Strategy

In this article we explored the key elements of a successful brand strategy. We started by defining brand strategy and emphasising its importance in creating a strong brand identity in order to achieve your business objectives. We then broke down seven key elements that are crucial to any effective brand strategy: purpose, consistency, emotion, flexibility, employee involvement, loyalty, and competitive awareness.

Each of these elements plays a critical role in shaping how your brand is perceived by your target audience and in building a lasting relationship with them. By incorporating these elements into your brand strategy, you can create a strong, recognisable brand that stands out from the competition, resonates with your audience, and drives business growth.


Maximising Revenue with fileroom's Digital Brand Strategy Services

At fileroom, we understand the importance of a well-crafted brand strategy for achieving business growth and success. As a B2B growth marketing agency, we specialise in creating AI data-driven growth marketing and digital brand strategies that maximise your revenue potential.

Whether you're looking to build a brand from scratch or revamp an existing one, we can help you develop a brand strategy that is tailored to your business goals and target audience. With our expertise in digital marketing and branding, we can help you create a powerful brand that stands out in today's competitive market.

If you're interested in learning more about our services and how we can help you build a strong, recognisable brand, please visit our website to learn more about our AI data-driven growth marketing and digital brand strategy services and schedule a chat with us.