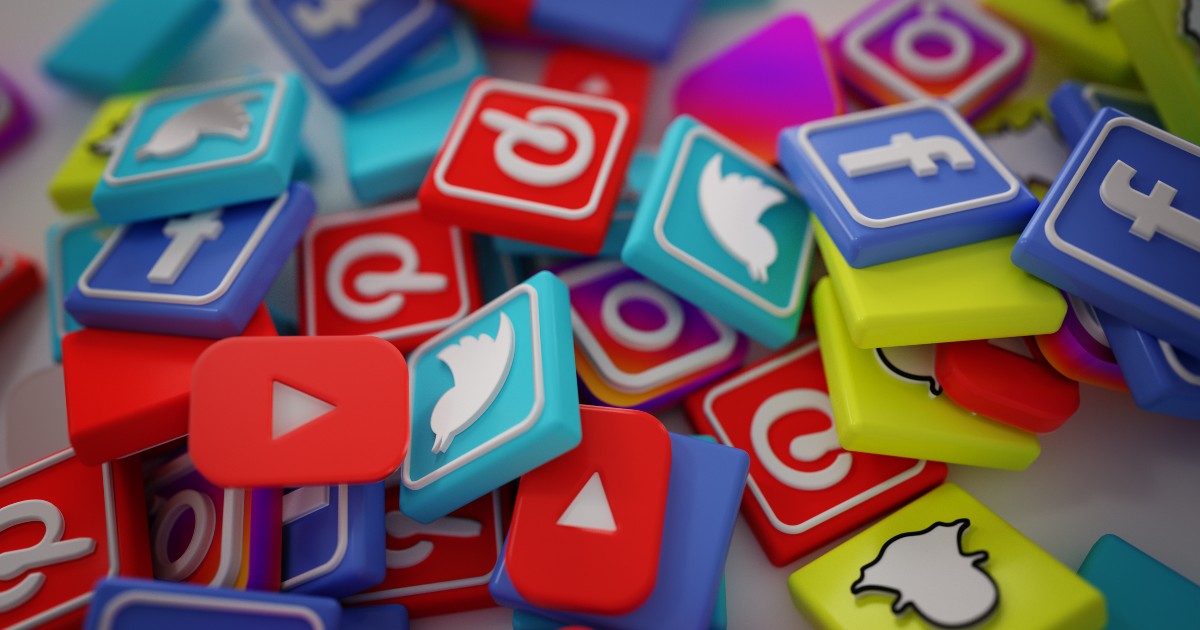 Why is social media important for business?

Social media is important for businesses both big and small because 37% of consumers name social media as one of the most influential sources for purchase decisions. With 3.81 billion users currently on social platforms, your business's social presence directly results in increased brand awareness and drives leads.

With the sheer number of users online, sharing your brand and business-related content on social media platforms means new customers and leads are more likely to discover you and your offering.

Plus, you can leverage social media to help generate and nurture customer relationships to help you understand your potential clientele, followers and fans.


Learn About Your Personas

Being active on different platforms and creating a social media persona and presence allows you to engage with your customers while making genuine and caring connections.

Every social media platform has different user bases, age groups, and ways to interact with followers and new leads. Using various platforms and developing a social media brand persona and a social media strategy will help your business gain insights into your potential target markets and your buyer personas.

Through social media content, your business can develop and deploy campaigns and messaging best suited to the different social media channels and the target markets you want to reach.

Social media analytic tools and dashboards, on the other hand, help provide quantifiable data into your target market's behaviours and how they interact with or respond to your brand and your content. Not to mention, built-in social media analytic tools provide useful insights into your audience, industry and data on how to best reach your potential leads and new customers.


Promote Content Through Diverse Channels

According to HubSpot, 58% of marketers say social media helped boost sales, and the average user spends 144 minutes on social media daily.

Meaning if your brand's only online marketing activity is a website, then your business is missing out on valuable digital marketing and customer service opportunities.

Investing in social profiles and social media marketing helps you promote content across multiple channels, identify new leads, and connect with loyal customers.

Below are the most popular social media channels your business can leverage for brand awareness:
Tiktok
Facebook
Instagram
LinkedIn
Keep Engagement High

Social media isn't just a great way to learn about your target market; these platforms also provide ways for customers and businesses to engage with one another.

Essentially, social media provides your business with the potential for high engagement thanks to the global active user bases on each channel.


Provide Customer Support Through Social Media

Are you wondering how to leverage social media for customer support? It's easier than you think! By responding to queries, addressing customer complaints or chatting to your followers, you can provide quick and responsive customer service across your brand's social media channels.

Additionally, you can leverage social media to share helpful solutions to customer issues or create positive brand experiences through proactive, one-on-one communication.


What does social media for customer support look like in practice?
Alerting customers of possible shipping or delivery delays through a Tweet or Facebook post
Sharing Instagram Stories or Reels to notify restaurant visitors that you've closed early due to unforeseen circumstances.
Responding to comments or direct messages regarding services and offerings


Using Influencer Marketing and their Social Media Profiles

An influencer is generally someone with a large loyal following or community that trusts and looks up to them. Influencer marketing is when businesses and influencers pair up or join forces to publish an advertisement, create a piece of content, or launch a campaign.

Social media and influencer marketing aim to attract new customers from other user bases. These partnerships entice new and loyal followers to take a specific action, like making a purchase, using your service or visiting your website


Using Social Media for Branding

Your business's social media profile allows you to provide additional information that may not be listed or shown on your company's website and build your brand's persona for your followers and fans.

To leverage your social media for branding, you need to make sure you use your channels to provide ways for customers to connect with your brand in real-time and stay connected to you through regular interactions such as updates, events and promotions.


Reputation Management

Brand reputation management on social media is also invaluable for your brand development.

With positive client testimonials and reviews as a promotional tool and the ability to connect directly with a customer or lead, your business can magnify the value it provides to the lives of your target market and following.


Networking Opportunities

Social platforms open up lines of communication to people around the world with a single click or tap. Social platforms are a cost-effective way to grow your business online, increase brand awareness, and network.

From Facebook groups and online webinars to events and notice boards designed for cross-promoting, you can connect and network with like-minded and relevant companies or people in your industry and learn from them.


Encourage your Audience to Share your Content

One of the best ways to leverage social media to generate brand awareness is to encourage your audience to share your content.

Sharing means your brand's content will reach your follower's networks—this act of sharing acts as a recommendation to their peers, friends, family members or influencers. Think of it as a referral from a trusted friend!


Mention your partners, customers, and more on social media platforms to generate engagement

Ultimately, social platforms are about creating a community. Likes, loves, wows, comments, and shares develop a culture of engagement on your profiles that encourage others to do the same in return.

Mentions are especially powerful for brand awareness because followers and customers love receiving acknowledgement on social media and in general. In fact, the simple post mention rewards audiences and allows them to feel appreciated and recognised by your business, giving them a reason to remember your brand.

Mentioning or tagging brands partners, collaborators, and influencers can also earn your business favour. Tagging other profiles, accounts, and businesses looking to grow their following and expand their audience benefits your reach too.


Invest in Promoted Posts and Advertising

Whether you're looking to boost brand awareness, improve your audience targeting, or increase your leads, investing in paid marketing for social media is essential.

These days, social media channels are no longer the equal-opportunity landscapes offering organic reach and impressions that they once were. Social channels are now full of marketing clutter and memes, making it much harder to find and reach your audience.

To get started with ads that will leverage social media to generate brand awareness, sales and revenue, you'll need a social media marketing partner like fileroom.

At fileroom, our team of experts are dedicated to future-proofing your sales and helping you succeed in today's ever-changing digital marketing landscape. Working closely with you, our team will design engaging advertising creative, create memorable social media campaigns and use historical data to improve your sales performance, marketing ROI and business revenue.

If you are interested in learning about social media marketing strategies for brand awareness, the benefits of a well-developed social media persona, or social media and influencer marketing in Australia, we can help! Contact fileroom today.