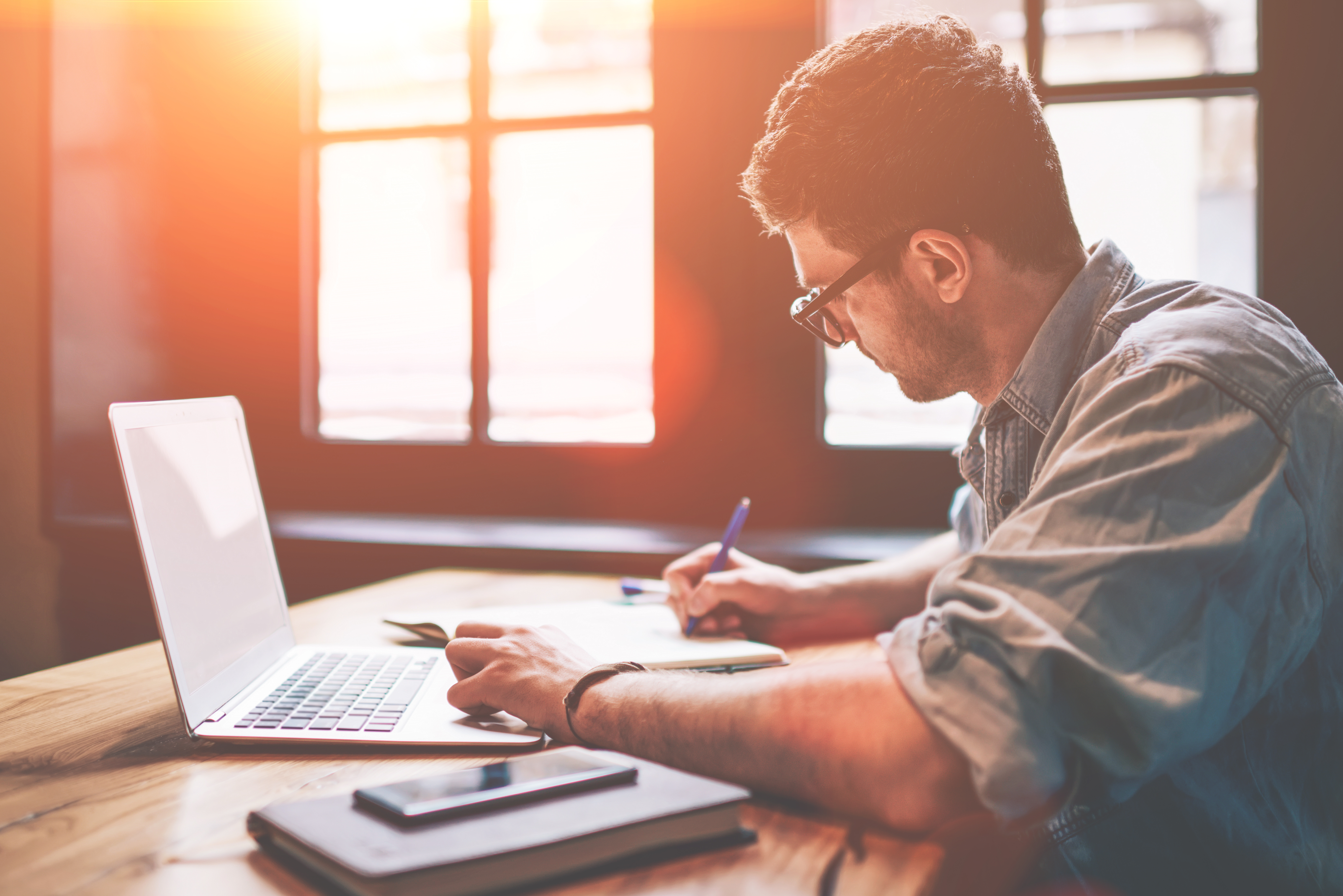 If one of your Marketing goals is to elevate your brand, you have probably been looking into content marketing. But what exactly is content marketing? And, can it really help to grow brand awareness?
We will take you through what exactly content marketing is and how it can transform not only your business growth, but increase brand authority and audience retention.
Content marketing has lead generation statistics three times higher than traditional marketing methods. With 36% of marketers shifting their paid advertising budget to content marketing, you need to either jump on board or get left behind.
What is content marketing?
Think of content marketing as useful and well-constructed storytelling for your brand. Through educating or entertaining your target audience with content relevant to their interests or challenges, content marketing elevates your brand through various methods. Essentially, content marketing is the sharing of online material intending to add value to your audience, not selling to them.
Content marketing may also identify pain points for your audience, answer their frequently asked questions, or highlight what benefits your products or services can provide for them. It is a long-term marketing strategy that builds a strong relationship between yourself and your target audience. If you spend any time online, you can guarantee that you have come into contact with various forms of content marketing, including:
Blog posts
Videos
Podcasts
Email newsletters
eBooks
Infographics
Whitepapers
How does content marketing elevate your brand?
Now, you may be wondering how exactly does content marketing advance your brand? Why do 91% of B2B marketers use content marketing to reach their audience and drive sales? Bill Gates said it best; Content is king. So, let us explain to you how a content marketing strategy can help your business.
Increases your brand awareness
We have worked with many clients who were of the original belief that simply building a brand new website is the only step to establishing your online business presence. If only it was that easy! You may have a live website, but how does your target audience know where to find you? You need to increase your brand awareness to get directly in front of your audience, and content marketing is a proven vehicle to do so.
For example, publishing blog posts to your website increases the number of pages that a search engine can index. By providing content that addresses what your audience searches online, you increase the chances of your business appearing as a solution. Your content must, however, be original and valuable, to encourage search engines to show you in the SERPs (Search Engine Result Pages).
Establishes you as an industry authority
The online world is full of information, and with content marketing continuing to succeed in driving more traffic to websites, everyone is trying to jump on the bandwagon. For content to be valuable, you must add relevant and informative information for your audience, expecting nothing in return. If you inform searchers of your expertise in the industry, it makes you an authority, over businesses that focus solely on sales.
With enlightening and helpful content, as long as it is on topic, a post can also inform how your products or services can improve the lives of your audience. But the onus is on you to prove it. Do not treat content marketing as an advertisement. Online users are sick of being sold too. And given 88% of online shoppers conduct online research before purchasing, consumers are more likely to buy from a brand producing free, informative content and expecting nothing in return.
Cost-effective marketing strategy
By nurturing this audience relationship, you are more likely to secure conversions and retain customers. It must be working, considering out of the organisations surveyed, 47% spent over $10,000 on content marketing this year, compared to 38% in 2019. Producing regular content for your website and social platforms creates compounding benefits over time, especially if you use Search Engine Optimisation (SEO) best practices in your content.
SEO employs a range of techniques to increase the quality of traffic to your site. SEO is all about the keywords your audiences are typing into the search bar to answer their burning questions. SEO and keywords go hand in hand with content marketing. By providing valuable content to your audience, and by incorporating best-practice SEO techniques, you can increase the chances of your target market finding you. It's also a cost-effective choice for your business; this study found 70% of companies recorded more sales through SEO than paid per click (PPC) advertisements.
By using some content marketing in your online strategy today, you can start a long term investment in your business; and reap the rewards for years to come. Whilst an initial investment for professional content marketing services may feel steep, remember 98% of B2B marketers believe the performance of their content marketing justifies the cost. If you need help creating a content marketing plan, read our blog post detailing exactly how to do so. We offer content marketing services for companies who want to grow their brands online, allowing them to focus on what they know best; running their business. Reach out to us to hear our content marketing strategy for your business.