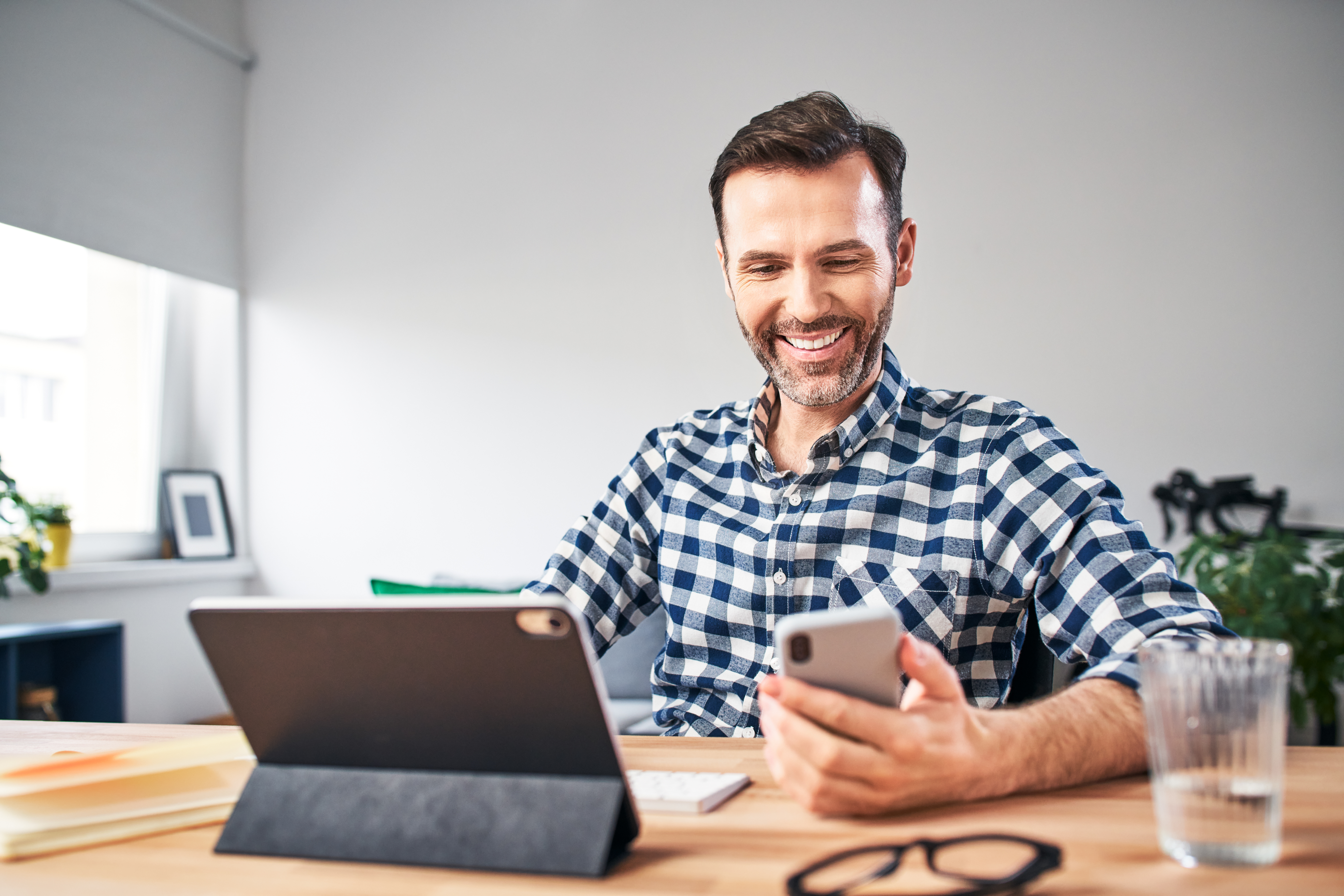 Usually it is Cyber-attacks, catastrophic system and human failures, natural disasters and public relations reputational damage events that are covered in your business crisis continuity planning. A pandemic with the reach of the current COVID-19 virus is not in your normal business disruption!
A Human Crisis
With this crisis and its inevitable consequences for humankind, keeping your business running will be one of the most challenging things you will have to face in this lifetime. You already have the burden of keeping yourself, your family, staff, suppliers and customers safe. There are new regulations from the government you must conform to, which are changing almost daily everywhere.
There is so much confusion and anxiety. Borders are closing and we are told to stay home. Our bars, cafes, restaurants have been told to close. It's a sad fact that many bricks and mortar businesses will not survive. This is truly something we have never had to face before. So, to try and survive, we need to be agile and foster the ability to adapt our businesses quickly to remain standing in the face of challenging odds.
How Do I Keep My Door Open?
The door in question is the portal into an e-commerce site or online way of doing business; where you can continue to market your products and services as well as receive, process and deliver orders. If you can find a way to keep logistics working, you may even be able to expand outside of your local area.
For businesses that are already successfully delivering entirely online like Amazon, it's a chance to impact customers' buying habits well into the future.
Likewise, for a hybrid business model like Apple, who have a bricks and mortar and digital footprint, they have options to act swiftly as we have seen recently, by closing their stores worldwide and still maintaining a global business presence.
Even small businesses, like Martial Arts and Pilates Studios, can reinvent themselves and continue to run classes online so their customers can participate from their homes to maintain fitness.
, to help you make the transition.
Business Transformation
The current dynamic of business transformation illustrates the value of digital channels over the more traditional channels. This sounds harsh but some analysts think this might be a wake-up call to those that have up until now just focused on operational needs, and haven't been giving enough attention to digital business, online marketing and resilience planning.
For a small business like a neighbourhood restaurant, the how and the speed of their response to being told to 'shut' their business could make the difference between them being able to 'reopen' in the future or face a forever close.
We are all facing this crisis together, so the need to be transparent is critical.
As a recent Harvard Business Review reports, 'When customers are separated from the work that's been done behind the scenes to serve them, they appreciate the service less and then they value the service less.'
What this means is you need to communicate with them by describing the behind the scenes activity and tell them exactly what you are doing to help the community. It's all about perception.
Sitting Pretty
As a consumer in a first world country, we have the ease of sitting on our sofa and ordering in anything we need. We order our groceries online, take a University module remotely or use an app to order a family takeaway meal. Now the imperative to engage customers over digital platforms has just got more urgent as the virus continues to spread and we are instructed to work from home and quarantine ourselves.
One thing is clear, it has never been more important to engage customers and partners through digital channels. Using stimulus packages to help maintain business and cashflow is the short-term focus to survive and stay in business today.
So, what's next. If you are one of the lucky ones, you can adapt your business to the changing environment.
Adapting Your Business Model
We are seeing clinicians and medical practices offering consults using telehealth platforms and personal trainers providing virtual training sessions through their social platforms.
This is keeping their businesses going and shows how products and services can be adapted to make them suited to selling through digital channels.
A few more examples from https://theconversation.com and reuters.com:
GM, Ford and Tesla are considering producing ventilators
Christian Dior is producing hand sanitiser
In some cases, the pandemic is motivating some businesses to move towards automation faster than they'd planned. We are told that in China, companies are rushing to deploy robots, since the lack of staff is a major issue.
In the future, the robot solution on the production line could be the new normal.
Transitioning From 'In-Person' To 'Online Services' Are You A Candidate?
Can your product or services be shared or purchased online? You will need to think outside the box with a new business model and marketing strategy aligned to selling online.
Consider the following:
Update your sales and marketing strategy to reflect your new 'online' business model.

Do you already have a website?

If you answered 'yes' look into adding an ecommerce capability to your site. Just be sure to communicate to your customers the value, convenience and ease of use.
And, yes you need to 'test' it to before you launch it. Your website is your sales funnel, so:
Create rich and relevant content that ensures positive customer experiences every time. Think blogs, video, customer testimonials, podcasts, competitions, articles, specialist landing pages and free resources.

Use a reputable

content creation agency when you need additional help.

Look at ways to get higher ranking using search engine optimisation (SEO) through search engines.
If you answered 'no' start planning your site, find a reliable developer and content creator who can work with you to provide a cost effective and speedy solution. Also, look at online marketing automation software like HubSpot to help you deliver your online marketing program.
Does your business have a current social media presence? There are great benefits in having a sales focus through your social media activity.

Choose easy to navigate payment options. When picking up a payment partner do your due diligence and make sure you with work with PCI Compliant vendors like Braintree or Stripe.
Also, remember to apply promotional codes. Sometimes the timing and offer can make or break the transaction. Done correctly they really do work.
Take Action Now
Transitioning to an online business might seem like big risk.
It needn't be - the essence is what you already know to be true. 'Stay in touch with your customers.'
Use a digital toolbox to create a virtual marketplace or shopfront for you to do what you do best.
Evolve and be a winner.
If you could use someone to bounce some ideas off, the fileroom team are available for a
No catches, we just want to help. If you'd like to connect, click the link below to schedule a session.
Best wishes out there, for all us!