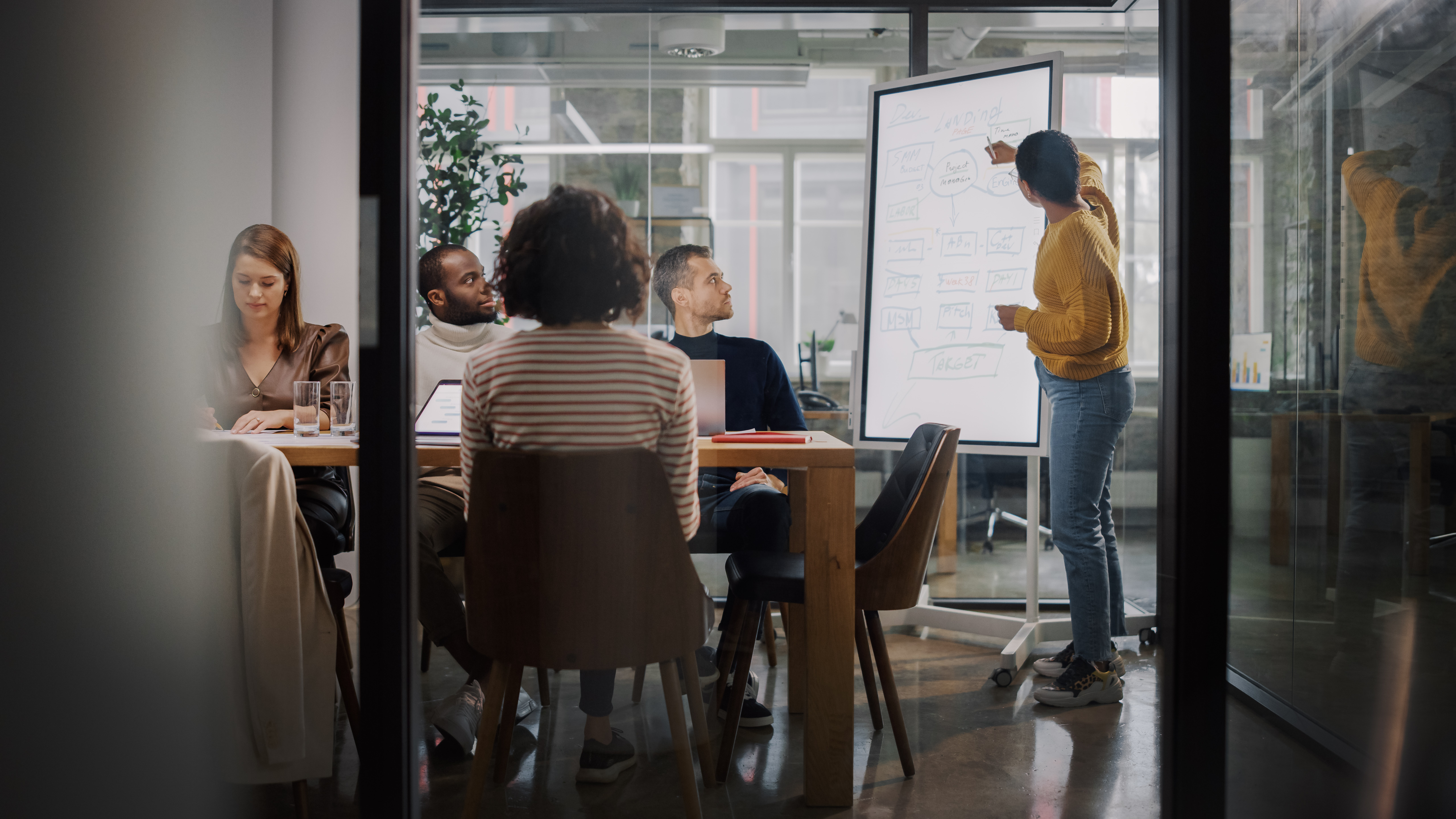 The market is saturated with digital agencies, how is a business owner supposed to know who to trust? There is nothing worse than investing your hard-earned capital into a marketing strategy to have no leads to show for it. Many of our clients have experienced horror stories when outsourcing a digital agency, so in an attempt to reduce the number of business owners being let down, we decided to give you our advice on how to choose a digital agency. Let's get into it.
Factors to consider when choosing a digital agency for your business
1. What do you need from a digital agency?

How established is your business's online presence? Do you need to audit an existing website or build one from scratch? Are you looking for SEO content services, social media, advertising or lead generation? What are your digital goals? You need to ensure you have a clear idea of what you need from a digital agency before you immediately get in contact with one. This way, you know what you want isn't being persuaded by a company who doesn't have your best interests at heart. If you really have no clue what kind of digital strategy you need, please don't hesitate to reach out to us. We work with plenty of businesses who had no digital growth strategy before they met us!
While you are deciphering what digital needs your business has, it's a good time to get clear on your brand message and target audience. Why do you need to know who your ideal client is? When it comes to digital marketing, it is more effective to generate leads by casting a smaller net to engage high-quality leads. Basically, if you are targeting every online user, how is your ideal client going to find you? If you haven't already, now is the time to be clear on your target audience, aka ideal client, so a digital agency knows where they will be aiming their marketing efforts.


2. Do your research on digital agencies

It's time to start stalking. Before you even enquire with a digital agency, you must have thoroughly read through their website. When it comes to who plays a hand in your business success, you need to know who you will be working with. Browsing their Christmas party photo album is not the kind of stalking we mean, you need to conduct a thorough investigation into their business ethos, services and reviews.
Begin by analysing their website. Does their website load quickly? Hot tip; a reputable digital agency should have a fast page speed. See whether their services satisfy your digital needs. Browse through their blog posts and social media presence. Remember, age is just a number. Just because a digital agency has been around for a long time doesn't mean they are generating the most leads for their clients. Rather than deciding based on age, look for experience. Do they have any certification or awards? Do they share their results? What do their clients have to say about their work? A promising digital agency will have client testimonials on their website, but make sure you read up the reviews on their Google My Business and Facebook page too.


3. Start a conversation

Now you should have whittled down some options for a digital agency, it is time to start the conversation. When meeting with an agency representative, you can ask them about their core values and business culture. If they align with yours, it is a sign of a good pairing. A word of warning; you may come across someone over-promising their services. Watch out for anyone promising immediate results with SEO, as this is never the case. Make sure your potential agency candidates the following questions to ensure you are enlisting the right help.


Questions to ask a digital agency
What kind of optimisations will they be running?
What is their approach to content marketing?
How do they plan to help you meet your digital goals?
Have they worked with businesses in your industry before?
What kind of strategy do they suggest?
How do you measure the success of a campaign?
How much will it cost?
Why it's recommended to use professional digital marketing services

We might be biased when it comes to outsourcing, but that's because we know the incredible results we have gotten for our clients. Business owners are used to taking on all facets of their business. Digital marketing is an ever-evolving industry. It keeps us employed in full-time jobs just to keep up with all its updates and changes. As a business owner, unless you are willing to dedicate a large chunk of your time to developing strategy, writing content, setting up campaigns, tracking results and engaging with your audience, some things are better left to the professionals. So you can focus on what you do best, running your business!
We ultimately want to see business owners empowered by their digital marketing efforts, whether they come from us or another stellar agency. Hopefully, you have taken away some wisdom when it comes to choosing the right candidate for your digital needs. If you would like to get to know us a little more and what we can do for you, please reach out to us. We would love to work on a digital strategy for your business.