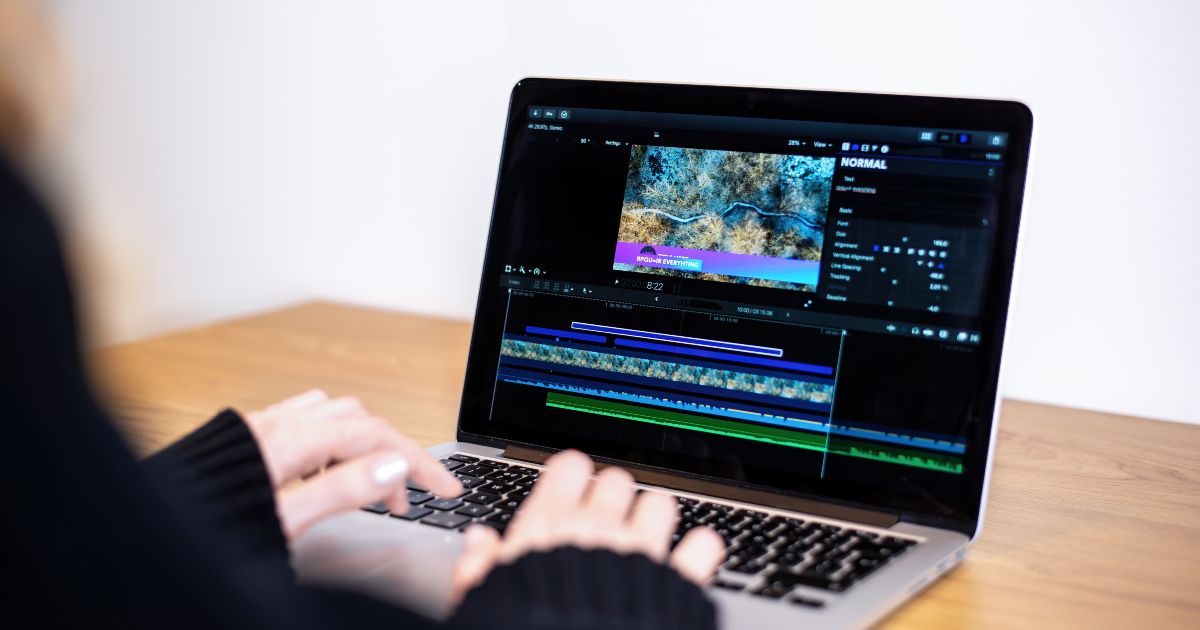 Video is one of the best ways to connect with an audience; it allows you to catch their attention in a way that text and still images can't. This attention-grabbing marketing tool has become an integral part of online marketing strategies. Even though YouTube launched in 2005, video or TV marketing strategy has been around since TVs became a staple in every home. Many decades of TV adverts have taught us that finetuning your strategy is the key to success, which is why you need to know how to create a video marketing strategy to boost your online presence.


Creating a Video Marketing Strategy

Before you get started, there's a lot of planning and strategising. Ask yourself, what is the purpose of your video marketing strategy? In digital marketing, we tend to usher our audience and customers through a funnel which begins with the creation of brand awareness, to consideration, and decision-making, all the way to customer retention. Each step serves a purpose, and while you may not be able to produce video content to speak to each step in the funnel immediately, you can begin by addressing your most pressing concerns.

Once you've decided on the goal of your video, you need to figure out who you are targeting. Who is your audience? If you don't align your video with your audience, they won't watch it, and those who do won't convert and move to the next stage of the funnel. To do this, you need to understand your buyer's persona, where they fall in the marketing funnel, and where they spend their time online.

The next step is figuring out what type of story you will tell. Your audience must identify with the main character; they also need to identify with their pain point. It is important that you show or talk about this pain point in the first three seconds of the video to capture their interest so that they watch the rest of your video. This is called a 'hook', and having a good hook is the difference between having hundreds of views verses millions of views. Once you have captured your audience's attention, you can describe the service or product you are promoting. In the video's final stage, you show the audience how your product or service is the answer to their problems. You'll add a splash of emotion, humour, and inspiration along the way. Using special visual and audio elements such as transitions or different angles will help keep the interest of your viewers, so they engage with your video for a longer duration.

Throughout this process, you'll keep your project timeline in mind. Your higher-ups and creative team will have to review and approve your concept; changes will be made to the script, goal, messaging, and more. Don't let this aspect of preproduction make you fall behind, as it will affect the entire production from concept to distribution. With this in mind, it's always best to create a timeline for each part of the process as well as the overall timeline. Think of script writing, preproduction, pitching, production, and postproduction, and keep your entire team up-to-date throughout the process.

Oh yes, and then there's the budget! Your budget will affect who your team is comprised of, if you'll outsource a production team, and the visual and audio components of your content strategy. Speak to industry professionals and agencies to get an idea of what every aspect of the project will cost – from scripting to distribution.


Creating a Video Marketing Strategy

Before you make a start on your script, you'll have to decide what type of video it will be. You know your audience, budget, and marketing goals, but how will you create a video to meet these objectives? Let's discuss the five most common types of video content.


The most common type of video content is a commercial. It has to be short and striking. You'll attract new, targeted customers and show how wonderful your product or service is. It will be 30 seconds to a minute long, and you can distribute them through paid advertising.
Videos created solely for social media platforms such as Instagram, TikTok, Facebook, LinkedIn, etc., are another type. They are engaging and made to be shared. The video will showcase your product using soundbites, customer feedback, and lifestyle shots. A good length for these videos is no longer than 30 seconds which can seamlessly loop.
Explainer videos are a brilliant way to show various aspects of your company, services, and products that can solve the customer's pain points. These videos can be a bit longer, but no longer than three minutes; during this time, you will introduce your brand and end with a clear call to action.
Product videos showcase your most popular services and products to attract new customers and promote trust in your brand. You'll focus on why your service or product is better than your competitors, why it is useful, and appealing. This video will be no longer than 30 seconds, and you can share it on various platforms, from social media and paid advertising to your emails and website. This video must be a high-quality production.
Among the most persuasive forms of video content is client testimonials, giving voice to your adoring and genuine customers sharing their positive experiences with your brand. Your time frame will be between 30 seconds and two minutes, and you can publish them almost anywhere. There are agencies that specialise in User Generated Content, so if you are just starting up and don't have any real customer reviews yet, you can send your product to a group of content creators that will review your product and create video content for you.


The Stages of Video Production

Now things get exciting. You've planned your strategy, and you can get started. You're headed towards preproduction, production, postproduction, and sharing.


Preproduction

During preproduction, you plan every aspect of your video.
Start with brainstorming your concept, narrative, characters, plot, messaging, length, and style.
Next comes writing the script. You'll define your dialogue, music, and visuals. Keep it at about 120 words a minute or less, don't overload it.
Create a storyboard to outline the script, camera angles, and look and feel.
During the booking and preparation phase, you'll create timelines, hire staff, book talent, book a location, find props, get licences to film in public spaces, and book equipment hire. Document everything and keep track of incremental deadlines.


Production

With everything planned and in place, you can wear comfortable shoes and keep track of your team on the day of the shoot.
To ensure the equipment works as expected, the team will test all the audio and visual equipment before taking the first shot. Make sure you plan your footage based on the media channel that it will be shown on. For example, if it's social media, then it will need to be filmed in both portrait and landscape camera settings.

The lighting will be set up and approved to match the planned look and feel.

The production design department will set the mood by organising the wardrobe, set, props, hair, and makeup. Good production design is a critical aspect of furthering the story. Ensure you have multiple costumes. This is in case something happens on the day, or the actors/actresses do not fit into their designated outfit.

If possible, get behind-the-scenes photos that can be repurposed later. Taking behind the scenes footage is always a great way to capture the moment to remember with your team. BTS footage also makes great social media content for your audiences who would love to see what happens behind the brand.




Postproduction

Now is the time for your editor, visual effects artist, and sound mixer to shine while you keep them on schedule.
The footage is carefully selected and ordered during the editing process to further the director's vision and tell the story. The editor may also colour-grade footage to get the right look and feel.

Visual and graphic effects are used to insert text, animation, branding, product modelling, etc.

Sound mixing is carried out to match the dialogue, music, ambient noise, and sound effects to the footage.




The Final Step

Online video marketing content must include calls to action. Include links to your homepage, other videos and social media accounts in your call to action. Make sure the call to action aligns with your goals. For the best results, don't disrupt the viewing experience.


The SEO Benefits of Video Marketing

A well-thought-out video content marketing strategy is the not-so-secret SEO or search engine optimisation tool. Search engines like Google have adjusted their algorithms to prioritise pages with video content because people are drawn to videos. As a result of this algorithm, the search results page is often filled with websites with videos and YouTube videos – giving people what they want. This means people visit your website, stay longer, and you benefit from quality backlinks when you embed videos in your pages.


Video Content Distribution

If you're going to produce a video, you'll need to distribute it properly to ensure it reaches the right audiences. You should use a combination of distribution channels to reach your goals.


Content distribution channels:

Owned – your website, email lists, e-commerce pages, apps, digital documents, and organic social media posts.

Paid –social media posts, native advertising run on relevant partner websites, sponsored content, user-generated content and influencer content.

Earned – product reviews, traditional PR, free influencer marketing, and organic social media posts which encourage sharing.


Was Your Video Successful?

To assess the success of your video marketing strategy, you'll have to dive into your metrics. You can better finetune your strategy by learning which metrics define success and translate it into sales. Various social media platforms and tools will have their own capabilities, but you want to pay attention to metrics such as views, unique users, watch time, user interest, return visits, and engagement. From there, you will also track how many people took a step further to visit your website, call, signup, or make a purchase.

Video content strategy has become a critical part of any digital marketing strategy because users prefer many other forms of content. Do you have a video marketing strategy? If not, there's no better time to get started than now. For help creating and implementing a video content strategy, get in touch with fileroom today. Let our digital marketing team and content creators help set your brand apart from your competition.