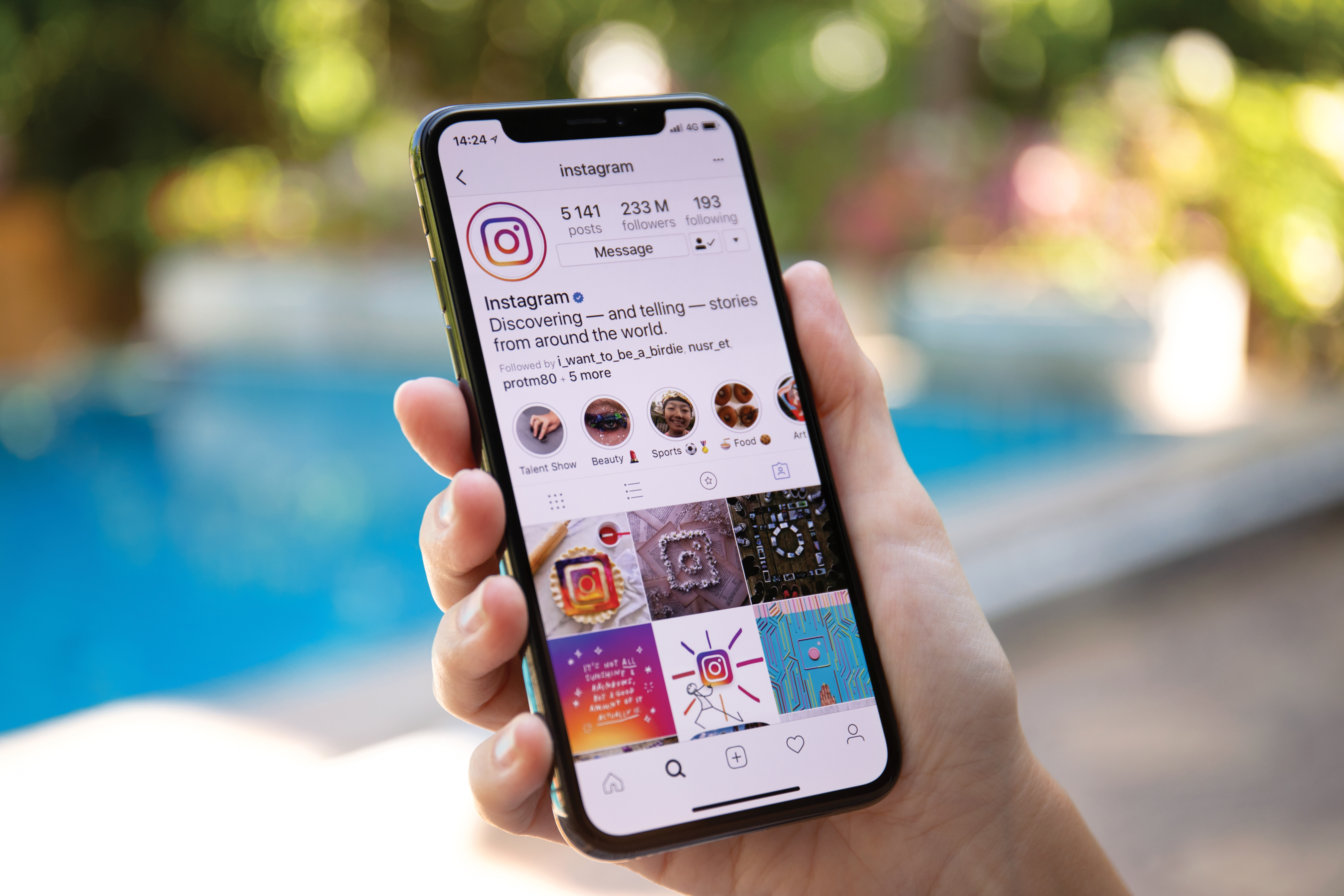 Since it was founded in 2010, Instagram has evolved from an unknown startup to the world's second-largest social media platform. From the 1 billion active monthly Instagram users, 500 million log in every day. On average, users spend 53 minutes on the platform daily, and hit the like button 4.2 billion times.
Undoubtedly, Instagram usage is high. As such, it has also become an excellent marketing platform for brands. It is especially great for demand generation as 83% of users discover new products on Instagram.
With its growth poised to continue in the coming years, it will remain a great platform for companies to reach a wide audience. However, access to a wide audience and getting tangible results are two different things. This is why it is crucial for businesses to employ Instagram marketing optimisation strategies that are effective.
1. Create a Business Account
Other than the profiles used by regular users, Instagram has a Business Account option. As you develop your Instagram marketing strategy, begin by creating or switching your account to business. Switching to a Business Profile is as easy as going to the settings panel and clicking on 'switch to Business Profile.'
Doing so will give you access to more features that are designed to help businesses reach their customers. With each post you create, you will have access to Instagram analytics tools, giving you key insight, such as the reach and impressions generated. To make the most out of such data, begin tracking each metric. This will give you a better understanding of your target market, allowing you to adjust your strategy accordingly.
2. Write a Compelling Bio
If you are starting a new brand, take time to come up with a memorable name that's relevant to the products and services you offer. This will be the first thing Instagram users will see when any of your posts come up.
Before users purchase or interact with your brand further, they will want to know more about it. Once they click on your profile, your bio will be the first thing they see. Therefore, you should craft a compelling bio that portrays your company as a reliable brand. Your bio should also include contact details and a link to your website.
3. Create a Unique Instagram Brand Personality
Brand personality is an essential element of branding. It can help your company appeal to your target audience by projecting personality traits that resemble theirs. When it comes to positioning your brand on Instagram, is a unique personality is even more crucial.
Being an engagement-driven platform, users want to interact with brands that are engaging as much as they offer value. The personality you choose should be depicted in every post, through a consistent tone of voice and use of colours.
4. Ensure Your Content Is Visually Compelling
Compared to other social media platforms such as Facebook and Twitter, the main form of content on Instagram is Visual rather than text. Therefore, the primary focus of your strategy should be creating visually compelling content.
Some of the visual content you can create includes:
Text-based images such as quotes
User generated content and regrams
Behind-the-scene posts
Videos
How to instructional videos
5. Connect Your Instagram and Facebook Accounts
When it comes to social media platforms, only parent company Facebook is bigger than Instagram. However, you do not have to run separate marketing campaigns for the two platforms. The two networks allow you to connect your accounts, making social media management easier. Considering that 95% of Instagram users are on Facebook, this will increase your ability to reach your Instagram audience.
6.Use Paid Instagram Ads
With increasing competition, your brand needs all the help it can get to reach target markets and increase sales. Sponsored ads are an ideal way of reaching ideal customers at the time they are ready to make a purchase.
Regardless of the size of your company, you can use sponsored ads as you can set a budget to control how much you spend on marketing. Of course, the higher the budget, the greater the reach.
7. Use Appropriate Hashtags
Hashtags have become a popular way of categorising and following content on social media. And, they are an effective method of increasing your reach on Instagram and gaining more followers. To make the most out of hashtags, you only need to keep track of the ones trending in your niche and incorporate them in your content marketing efforts.
Using popular hashtags is a great traffic generation method. However, you can take your brand to the next level by creating your own branded hashtag. Use it on all your posts and try to promote it as much as you can. Though it may take some time, the results can be astronomical if it garners momentum.
For each post, you can use up to 30 hashtags to increase your reach. However, it's crucial not to exceed this figure as over hash-tagging can have negative impact on your goal to reach a wide audience.
8. Use Instagram Stories
Do you have products to display? With 500 million daily users, Instagram stories are the perfect way to showcase them. Unlike regular posts, here they'll be displayed in the form of a slideshow and viewers can save them in their devices.
However, unlike posts which are still visible on your page months or years later, Instagram stories only last for 24 hours. Therefore, you must make daily updates for the products you are advertising. They do not necessarily have to be for displaying products. You can use entertaining content to keep users engaged.
9. Use Influencer to Promote Your Brand
Instagram marketing has become synonymous with the use of influencers and for good reasons. Influencer marketing is one of the fastest-growing methods of online customer acquisition. Influencers not only increase your brand's popularity but also help increase sales.
For every dollar you spend on influencer marketing, you can expect a return of $6.50. This is why 59% of digital marketers plan on increasing their spend on influencer marketing. When choosing an influencer, go for those whose audience is relevant to what you are selling.
10. Get Your Timing Right
Even with the most engaging content, you will not get the desired results if you post it when your audience is offline. In general, the best times to post on Instagram are Wednesday at 11 am, and Friday between 10 am, and 11 am. However, there may be variations depending on your target audience. Therefore, make sure your posts are aligned with the times your target market is likely to be online.
11. Monitor Your Competition
There is no one-size-fits-all Instagram marketing strategy. Before you find one that truly works for your company will have to test a few. A great way of learning what works for your niche without spending a dime is monitoring the strategies your best-performing competitors are using. This will reduce your learning curve and ensure you are not left behind.
12. Get Your Brand Out There
In the digital era, businesses have an unparalleled reach to customers and the ability to form meaningful long-term relationships with them. In this regard, not marketing on Instagram is inexcusable as it is one of the most effective marketing channels. However, Instagram marketing should be accompanied by other forms of digital advertising.
Need content for your social media pages, blog, or website? Fileroom is a growth marketing agency that creates effective content for businesses. Contact us today to scale your content marketing strategy.