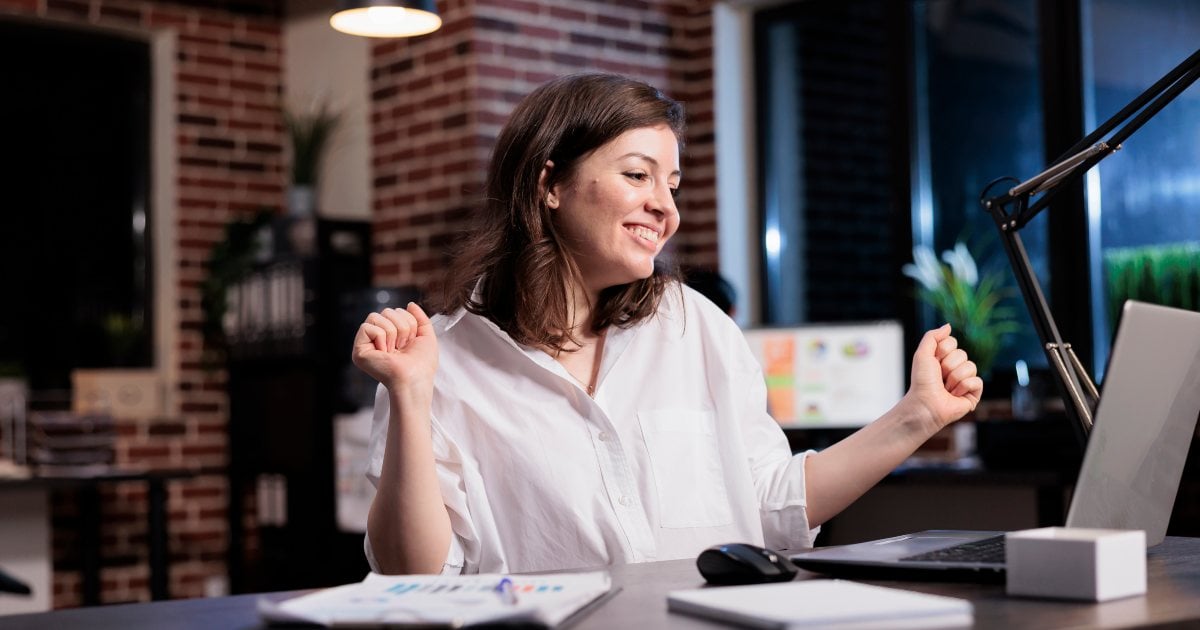 Hopping onto every new marketing trend may not be the most valuable use of resources for businesses. But some trends outlive others and become necessary tools which offer companies significant benefits. These days, business owners are asking what marketing automation is and is marketing automation the future? Now that a little bit of time has passed, those willing to take a risk and give marketing automation a go early on have yielded proof of their success. They have contributed to the statistics and shown us that it is more than a trend, it is a beneficial tool, and soon enough, it will be an essential tool for businesses.
So, What is a Marketing Automation Platform?
Web-based software enables marketing automation that automates and streamlines marketing processes that are otherwise repetitive. Marketing automation platforms focus on moving leads from the beginning of the marketing funnel more swiftly to become sale-ready leads at the end of the funnel. Prospective clients are served targeted content and messaging through multiple platforms based on their activities, ultimately speeding up the sales cycle.
There are three key processes which are aided by marketing automation:
Tracking an individual's interaction with a brand's marketing is also known as behavioural-based tracking.

Using the data drawn from behavioural-based tracking to automate personalised marketing experiences for customers.

Tying these outcomes to specific revenue opportunities for the company.


What Key Areas Should Brands Focus on in Their Marketing?

Experience should be the primary focus for brands; 80% of customers have said that the experience provided by a company is equally as important as the product or service they sell. Marketing automation improves this experience by leveraging data collected to understand how various marketing techniques impact the customer and what their preferences are. The most successful brands own the entire customer journey experience, thus redefining their marketing. Two brilliant examples of this are Amazon Web Services and Black and Decker. Instead of creating a single experience, they have made an extensive, connected experience. As a result, prospective customers face a more effective, personalised buying cycle.


Marketing Automation in Practice and Why it is the Future

Through marketing automation, Black and Decker have tracked each prospective customer and their interactions through marketing content across their entire digital landscape. This landscape is furnished by emails, sales calls, content offerings or a specific call to action. This holistic approach creates a cohesive experience which drives demand for their products and efficiently guides customers through the sales funnel. The marketing automation platform leverages personal data to ensure the best experience for each person.
Marketing automation creates a connected experience which has reduced the length of Black and Decker's industrial storage sales cycle by 30% in the first year alone. In the second year, this sales cycle was further reduced by an additional 25%. The future of marketing automation lies in anticipation of users' questions so that marketers can answer them before they are even asked. Knowing what questions prospective customers ask impacts how they interact with a brand. Knowing this is another step towards improving the customer experience.


The Most Common Misconceptions About Marketing Automation Software

The first misconception about marketing automation is that it is only used for enterprises and large businesses. Small, medium, and niche businesses which sell products or services can also benefit significantly from marketing automation.
The second misconception about marketing automation is that it requires a lot of content. In reality, existing blog posts, infographics, whitepapers, and landing pages are enough to implement the automation and provide prospective customers with an impactful experience.
The third misconception is that marketing automation is complicated to implement. In reality, the best marketing automation solutions are intuitive and help marketers quickly deliver improved return on investment.
The last misconception about automated marketing is that marketers need to have a comprehensive plan figured out and ready to go. Marketing automation, however, is an iterative process. As you gain customer insights and your business grows, you can adapt your approach accordingly to reach the best outcomes. With the right solution in place, you can monitor your results and your ROI and adjust it as you go.


From Personalisation to Predictive Analytics

Because marketing automation offers a more personalised approach, the platform will expand through different points within the customer journey. Following this, the personalised content will ensure leads are generated in real-time. Following the personalisation of content, analytics will predict conversions and interactions for each customer, further expanding automation capabilities.
You asked, 'is marketing automation the future?'. The simple answer is yes, and following closely is predictive analytics. These software platforms are already revolutionising the digital marketing space for businesses across the globe. At Fileroom, our team works to future-proof your business to ensure your success in an ever-changing digital marketing landscape. Let us work with you to optimise every stage of your buyer's journey. If you need help finding the best marketing automation for your small business, reach out to Fileroom now.