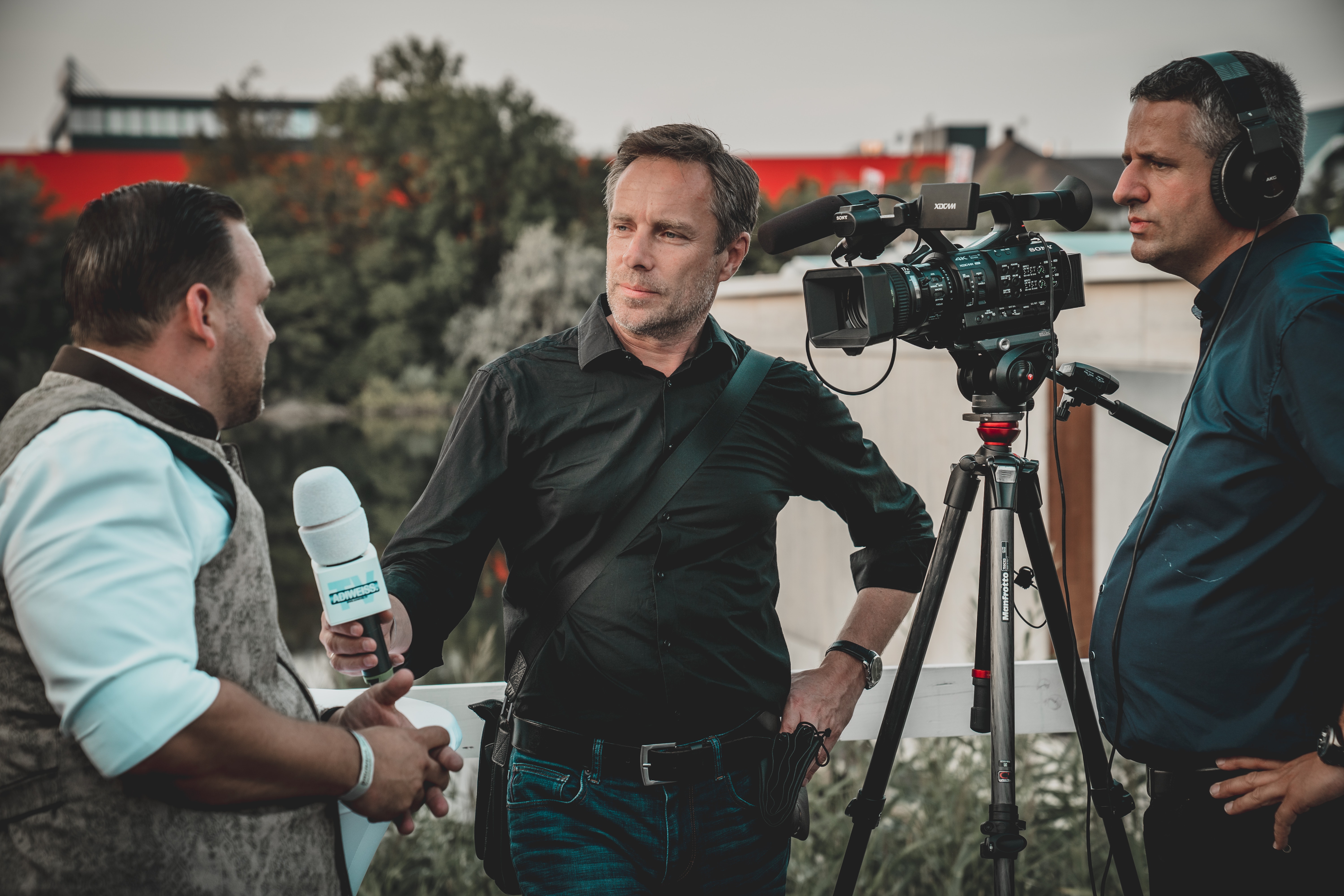 There is often a common misconception that video content for marketing and advertising initiatives costs a lot of money to produce. This misunderstanding comes from watching large organisations like Coca-Cola spend a large amount of money on advertising. Around 4 Billion Dollars in fact last year alone.
Whilst, Coca-Cola's advertising budget achieves their household name around the world, you don't have to spend 4 billion dollars to get in front of your audience. By posting video content on the internet you can target and reach your audience very effectively, and the overall production costs for your video content can be less than you could ever have expected.
Download our Content Strategy Guide to walk you through the planning steps.
How to Get Started
To get started all you need is a good script, creative planning and video camera (or mobile device with a camera in it). Or if you want some help you can use a reliable service to guide you through the process of making a high-quality video.
Once you break down the actual cost of video production, the most cost occurs in the production and post-production phases. The pre-production phase is at the start of the process and is the cheapest part.
Pre-production planning
There are many tools out there that can help you to make video content, such as online services like fileroom to help you write scripts and plan your storyboard. If you need help for inspiration there is also a wide array of advice that can be found on places like Instagram, YouTube, and Facebook. The best aspect of pre-production is that with enough planning you can forecast costs for the rest of the process and even make things cheaper along the way.
Production ideas to suit all budgets
Now depending on the type of video you want to produce, the cost can be variable because it depends on how long your video is, what type of video it is and what is involved in making the video. Let's say your video needs to be an animation. This may cost a little more depending on who you go to for illustration and animation services.
There are many online services that can make animations for you at a decent price. Most these services are freelancer based such as Fiverr and Upwork but you can get some unique hybrids that offer affordable inhouse production through their online platform, such as fileroom.
If you want to make a custom live action video, you can hire videographers to film it for you. Of course, you must pay them, but you can find videographers and filmmakers from many different sources, locally and online that have variable prices to match your budget.
You could even use platforms such as Facebook and Instagram to source new upcoming videographers that could film for you for cheaper. Just remember to keep in mind what you plan to shoot and how long it will take as most videographer's charge by half day and full day rates, not so much on an hourly basis.
Or, you can film it yourself and then use a first-rate post-production service to bring it all together for you. Now this works a treat!
Effective post-production is what makes your video fly
Post-Production is not as expensive as production but can be time-consuming if you do it yourself, especially if you don't have the time for or the experience with video editing software. This is where online services become the most helpful to you and your budget for your video.
There is a large range of online services and freelancers that can help you edit your video so that you can spend your time running your business; and planning more videos for a steady stream of content.
In today's age content is king and you need to be able to make videos quickly and cost effectively. Employing services like Fileroom, Fiverr and Freelancer to help you out will work greatly to your advantage.
Every single day there are over five billion YouTube videos watched by consumers and on Facebook alone there is over 100 million hours of video content watched daily. Your videos can absolutely be part of these statistics very easily!
The only thing that will hinder you is not producing video content at all. Now that you know how to make videos at an affordable price, it's time to put it into action, start making content and pointing consumers towards your business!
Get started with planning your content strategy with this useful guide.