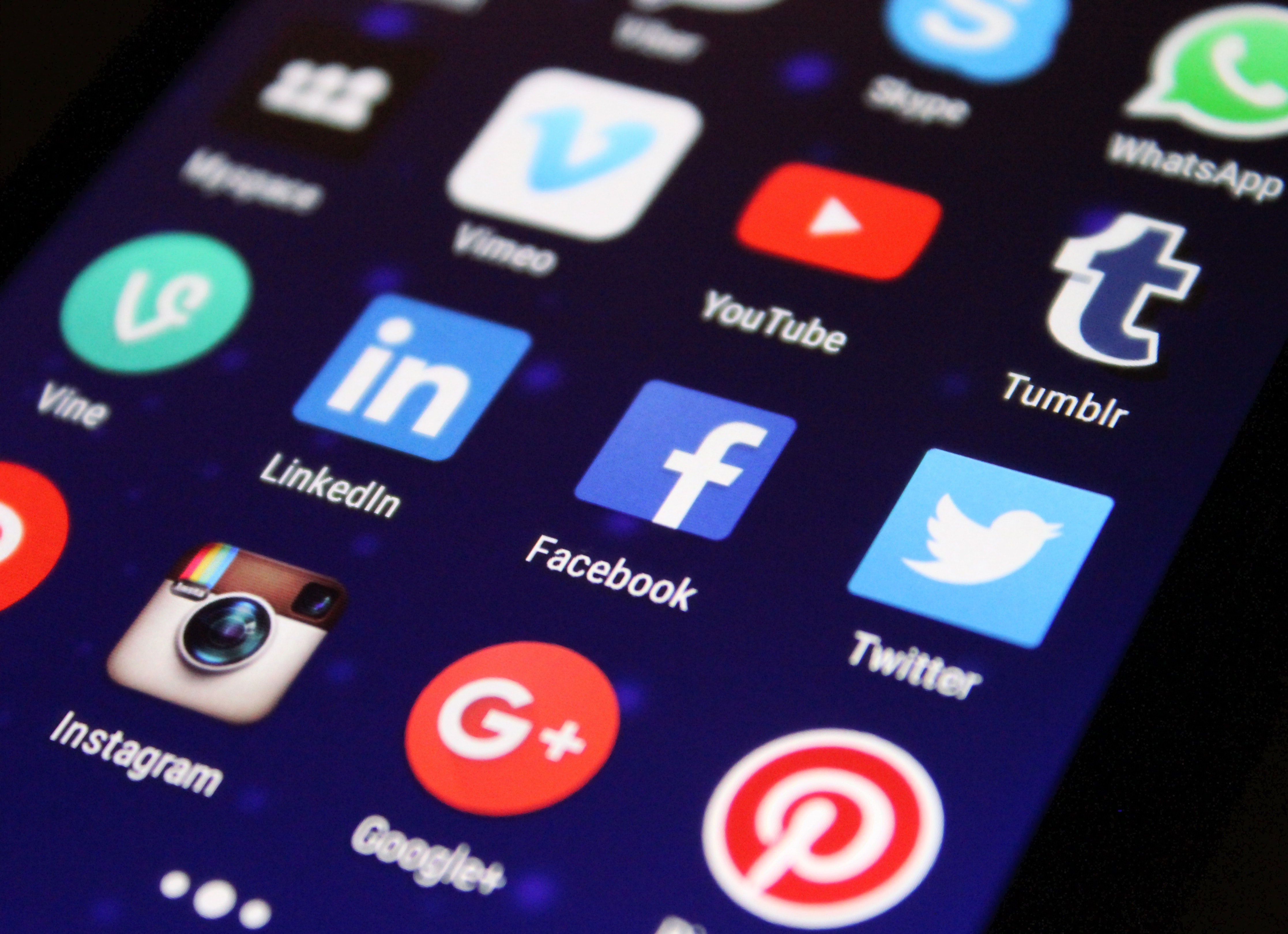 The use of video as a marketing tool isn't new. Brands using video to connect with their audiences have been on the rise over many years. Yet, more recently, it has hit its optimal peak with advancements in technology that allow it to be produced quickly and cheaply.
Social media is predominantly to thank for these advancements, with platforms listening to what their audience wants and making it simple for brands to deliver videos in a way that's compelling and effective.
Social media video content provides an affordable way to talk to your customers (and your potential customers) at the right time, in a way that they'll respond. It's the sweet spot for brands looking to increase engagement and get more eyes on what they're selling.
As the world of social media video continues to evolve, so too do the ways in which businesses can utilise video to set themselves apart. Now is the time to act; invest in a social media video strategy for your business and start engaging with your customers in a way that makes them sit up and take notice.
For tips on how to get the most out of your social media video content, download our free
To help get you started, we've narrowed down our top predictions for social media video marketing in 2020.
Going live
After a shaky start with an unpopular Facebook Live, live streaming social media video is back and bigger than ever. With live options across Facebook, Instagram, YouTube, LinkedIn and TikTok, there's never been a better time to jump onboard the live train.
In times where the call for brands to be authentic has never been louder, audiences are turning to live videos to interact directly with businesses to get a real sense of what they're all about. There's also an urgency to live video that can't be replicated - it's happening right now, and people want to tune in to see what's going to happen and be a part of it.
Taking your message directly to your target audience, live and unfiltered, allows you to engage in real-time and create a dialogue and a sense of connection that can't happen elsewhere. You can address people by name, answer questions and even make jokes, plus there's a vulnerability to talking live that people resonate with genuinely. It is undoubtedly one of the more unique types of videos around.
Delivered-well, the result is an engaging, memorable experience that will make valuable connections, establish trust, and prompt people to act.
Shoppable videos
This year will see a surge in the number of shoppable videos on social media - short video ads that showcase products you can click and buy on the spot. Pioneered on Instagram Stories and Snapchat, people will inevitably continue to look to social media not only for product inspiration but to complete purchases as well.
As more and more people turn to mobile as their primary device for entertainment, it's only natural that being able to complete the entire buying process, from inspiration to purchase, will be a big plus.
Ecommerce video has the potential to be huge for businesses looking to simplify their buying funnel as content becomes instantly shoppable - it has never been easier for customers to buy from you.
Video searchability is on the rise
Search engines are increasingly coming to the party when it comes to recognising the need for search results to include video content accurately. Over the past couple of years, videos have made their way into organic search results. However, they've often still been beaten to the punch by text-based articles.
But now Google has announced that they'll be using AI to identify video segments related to search queries, which will then auto-play on search results pages. As this technology continues to improve, it will mean that video is an even more critical component in a brand's marketing strategy.
You will need to create videos that are consistent and optimised for search, considering key search terms and content trends, in order to ensure maximum reach for your brand.
Explainer videos on the up
Education and social media how-to videos are already big business. Millions of people have long flocked to YouTube for visual tutorials on everything from makeup to motors. And now brands are getting in on the action. As more consumers turn to video to engage with businesses, we'll see a surge in people looking to find the best explainer videos that show how to use or engage with a product in a real way.
These types of social media videos offer a simple way for your brand to engage directly with your clients. When creating your explainer video, be sure to include content that's valuable and interactive for your target audience. Instructional videos not only allow you to connect with your audience in a meaningful way, but they also take away some of the inevitable frustrations consumers have when they have questions about something they've purchased or are about to purchase.
Redefining the influencer
Influencer marketing has certainly had its fair share of critics in the past few years. Although it may not have been a channel that's felt right for your brand in the past, we think it's here to stay. And while influencers will still play a significant role in the marketing world, the types of influencers and how they're utilised is likely to continue to change.
In part, the change will come from turning the traditional idea of who an influencer is on its head. As customers start to steer away from assessing potential based purely on vanity metrics such as Instagram followers, we'll begin to see brands experimenting with influencers who are more relevant and real and who feel authentic to the audience.
If you've traditionally struggled to see how influencers might fit into your marketing strategy, now's the time to start looking for people who are truly aligned with your brand and products. People whom you can leverage based on brand fit and what they stand for, rather than merely their numbers.
Besides, we'll also see more businesses looking inward and re-framing themselves and their customers as the influencers. Engaged employees can be a powerful tool to amplify messaging, and getting real customer stories out into the world is opportunity money simply can't buy, so don't discount what's in your backyard.
Spread your social media wings
Diversification of social channels is another key trend when it comes to social media video marketing in 2020. With more channels comes more opportunity, and while it's a good idea to be selective about where you invest your energy, it also pays not to put all your eggs in one basket.
Younger consumers are moving on from Facebook in favour of more dynamic platforms such as Instagram, TikTok and Snapchat. Platforms that may have previously been overlooked, such as Reddit, are now seeing brands sitting up and paying attention due to their increasing levels of engagement and influence over the culture.
Use this smorgasbord of options as inspiration to rethink your social media strategy this year. Creating relevant content that's platform-specific will increase your reach and relevancy, allowing you to experiment with new ideas to keep your brand fresh.
YouTube video for everyone
This will be the year that YouTube goes properly mainstream for brands. Did you know it's a bigger social media platform than Facebook and the second-biggest site on the entire web (second only to Google!) with more than two billion users?
Reach aside, one of the most compelling things about YouTube is the reason people seek it out in the first place. YouTube has done a great job of building a platform, where viewers can educate themselves quickly with online videos.
While there is, of course, a segment which uses it predominantly for mindless scrolling, YouTube is mostly for people with a specific purpose in mind. Perhaps they want to find out how to put together a piece of Ikea furniture, or master a particular beauty look; they're putting that term into YouTube and finding content specifically designed for their needs. It pays to have something for them when they get there.
Starting a YouTube channel for your business is simple and creates a platform for you to start building a story with your content. Take the time to brainstorm content ideas and make a plan, but the key is just to start.
User-generated content
There's nothing more valuable to your brand than the word of mouth of customers who love your product. And as videos become more accessible and easier for consumers, there's more opportunity for people to share their good experiences with their friends online.
Making the most of this user-generated content is a no brainer. It's ready-made for you to use, it's authentic, and it's easy. Plus, recent research has shown that 90% of people trust user-generated content when deciding whether or not to buy from a brand.
You can help this along by encouraging your customers to tag your brand in social posts, regularly interacting with your audience on your social platform, and providing incentives for posting, e.g. competitions where entrants need to tag your brand in a relevant video to be eligible.
LinkedIn video
It's only relatively recently that LinkedIn introduced native video on its platform, and it has taken a while to gain momentum. But with the rise in general video consumption and engagement overall, more and more businesses and professionals are looking to LinkedIn for this content.
According to HubSpot, LinkedIn videos generated more than 300 million impressions on the platform in 2018, plus they receive triple the engagement level of text-only posts. And now that they've tightened up their video discovery tools, and put more emphasis on uploaded video content, it means that videos get more engagement and subsequently more leads.
Expect to see more advancements in this space as LinkedIn continues to refine its offering. Still, in the meantime, you need a strategy now to tell your brand's story on the world's biggest professional social media network.
Want tips on how to get the most out of your social media video content?
Download our free
.