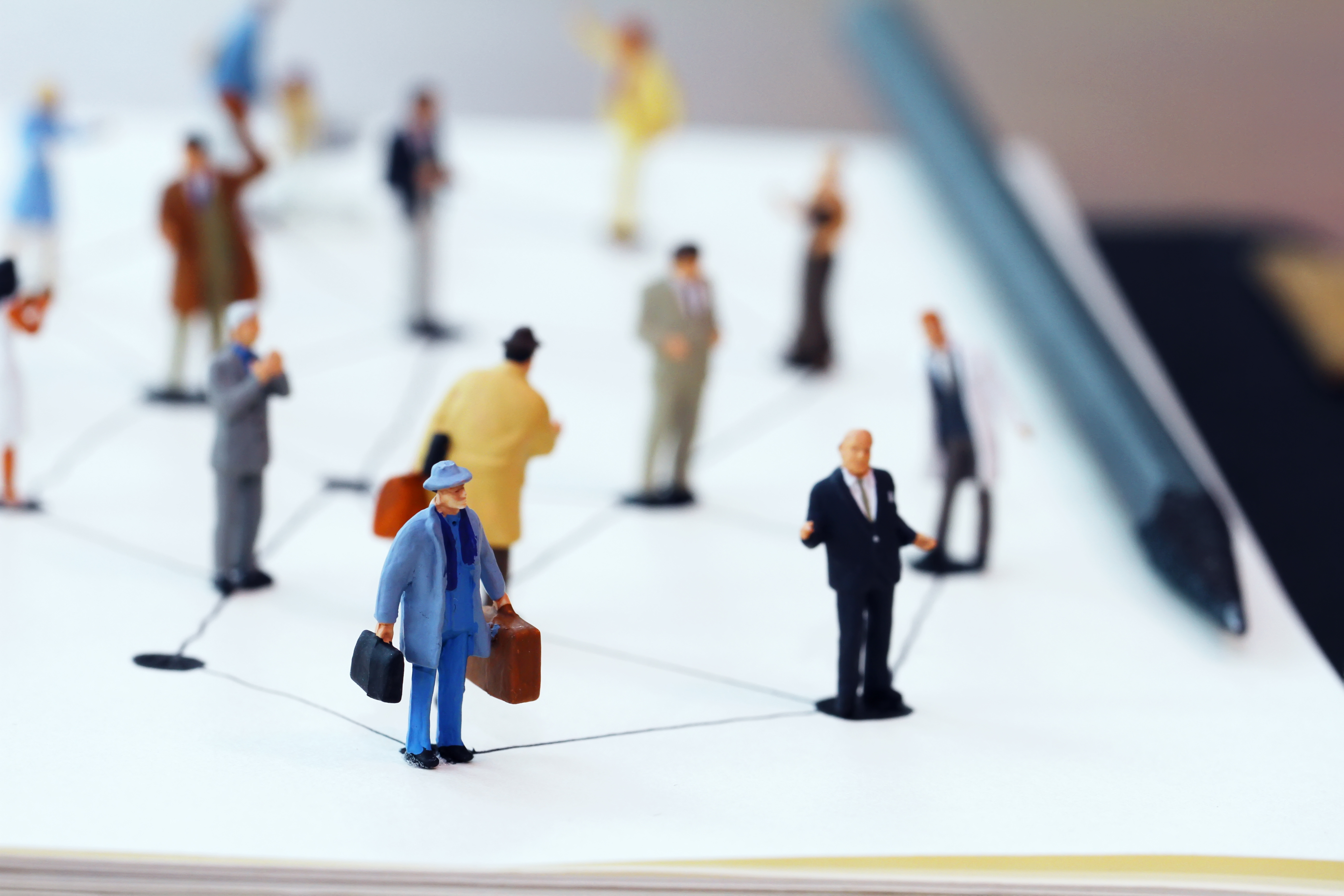 "A picture is worth a thousand words", the old saying goes. Well, an excellent social media video can be worth a thousand dollars, or more, to your business when used as part of your demand generation strategy.
If you'd like to learn about the best social media video formats and benchmark performance metrics for each major social media platform, download fileroom's free "
".
Demand generation strategy? I hear you ask. Demand strategy is (apparently) the new buzzword in marketing, and for a good reason too. When done correctly, it can future-proof your business with a consistent stream of highly qualified leads, already engaged with your brand.
There couldn't be a better time to capitalise on the explosion in the popularity of online video marketing. With the global COVID pandemic showing some signs of easing, it's time to not only survive but thrive through the muddy waters ahead.
Read on, while we discuss demand generation and how social media videos done for you can be the catalyst in a sustainable business future.
What is demand generation?
To put simply, the Content Marketing Institute defines demand generation as:
"the practice of creating demand for an organisation's product or services through marketing."
Of course, there's a lot more to it than that. Creating demand is a long game, accomplished through a gradual, thorough, and organic inbound process that often spans across both the marketing and sales departments. Social media video also plays a crucial role here too.
Demand is generated through several different methods at each touchpoint of your buyer's journey to becoming a qualified lead for your business. Tactics include things like filling out a survey, downloading an eBook, signing up for a webinar, and so forth. The idea is to nurture the lead from that first interaction along the sales funnel until the marketing team can handover the qualified lead to the sales team.
Here's a metaphor for you--The "hard sell" for a quick sale is a short-term relationship (or an underwhelming fling!). Demand generation, on the other hand, is the long-term relationship between your brand's sales and marketing teams, and potential customers. A successful demand generation campaign will generate a constant flow of qualified leads, even while you sleep at night!
Example of a "demand generation buyer journey" starting with social media video
To give you a clear picture of demand generation in action, let us look at an example:
A customer comes across your Facebook video and their interest is piqued with the free tips provided. They click through to your landing page from the social network.
While visiting your landing page, they download a lead-gen eBook, "The Ultimate Guide to a better..."
By downloading the lead-gen eBook, your business receives their email address and a few other details (with permission to email).
You follow up with an email asking if they could fill out a short survey.
You can understand from their answers to the survey precisely what they are looking for and any pain points in their buying decision.
As a result, you send them more content relating to their specific needs and provide solutions to any pain points they have.
You follow up to see if they have any further questions or if there is anything else, they need from you. They are interested in your product, yet still a little hesitant. You offer them an obligation-free trial of your product. They accept.
At the end of the free trial period, it's clear that your product serves the prospect's needs, and they sign up for the real deal. If not, it is passed onto the sales team to nurture and hopefully close. If not, then they are handed back to the marketing team, where you keep in touch with them hoping to convert them down the track.
You will notice that along the whole demand generation pathway, you don't directly ask for a sale. Often, and when done well, they will ask you for the sale, not the other way around. And when (or if) it is handed off to sales, they are gifted with a high-quality, well-qualified lead.
So, how does demand generation differ from lead generation?
Although they are somewhat similar, there is an essential distinction between lead generation and demand generation. It all comes down to the quality of the lead.
Some businesses are indiscriminate when it comes to what qualifies a prospect as a lead. Someone who visits a website may be considered a lead to some companies. As soon as they get your email or phone number, they are on the phone selling to you. Enquiring about a property online comes to mind!
Demand generation takes time, identifying prospects and nurturing them through a process to provide sales teams with more qualified leads. As a result, sales teams achieve higher conversion rates and more sales. Moreover, the marketing team can adequately measure and prove the efforts of their marketing to upper-level management.
Role of social media video in your demand generation strategy
With faster-running internet, mobile connectivity, and high-quality recording devices, social media video has exploded in popularity and looks and sounds better than ever. As such, social media video content and video marketing are an essential part of your demand generation strategy. Today, more than ever, business leaders and entrepreneurs are building reliable brands and followers using social media video and content marketing.
One of the reasons video is so popular with consumers is it is now fun, authentic, and often raw. No longer is there a need for studios, big lights, and expensive cameras. You can tear down the walls to your company and let people see inside a day in the life of your business.
As a result, you allow for transparency within your organisation which creates trust, a crucial factor in your demand generation strategy.
Video content ideas
As you can see from my earlier example of demand generation in action, the first touchpoint was for a social media video. Short social media videos are an excellent start to the demand generation process, a way to capture the attention of your prospect. One way to go about this is to create a short 8-second promotional video.
Start by creating a simple video with the purpose to educate and introduce people to a problem they may be facing. If you don't have the organic reach to generate awareness, you can run paid ads to your videos on Facebook , Instagram and LinkedIn to name a few. Through demographically targeted ads, the right information will reach the right people, and they are likely to stop and watch it.
Some other ideas include:
Tip of the day (or week)
Different uses for your product
Motivational thoughts
Features and benefits of your product or service
Behind the scenes look at your operations
Marketing an upcoming workshop, webinar or product launch
Whichever style of video content you make, the most crucial part is the first three seconds. You've only got a few seconds literally to capture the attention of your prospect before they scroll onto the next piece of content. Make those first few seconds count!
It's never been a better time to connect with social media video
With people forced to work from home, self-isolate and quarantine due to COVID, more people are online and engaging on social media than ever before.
Combine that with the explosion in popularity of online video content, and you have a perfect storm to capitalise on this trend.
There's potentially never been a better time to think about and act on your demand generation strategy. With record unemployment and an inevitable recession headed our way, starting your demand generation process now is a smart way to future-proof your business.
Next Steps
If this all seems too overwhelming, we recommend not going it alone. A quality video production service or motion graphics agency will be able to streamline the whole process for you. Fileroom, for example, takes care of the entire end to end production from scriptwriting, filming, animation, editing, and even uploading onto your website or social media. And all at an affordable price!
It also means you don't have to worry about any of the technical hurdles such as the different platforms requiring various files and formats. However, if you would like to learn about that yourself, be sure to download our free
.
It sure has been a heck of a year so far, and we could be in for challenging times ahead but don't let that get you down. The important thing is to stay positive and have fun making video content. Be goofy, whatever. Your customers will love you for it!
So many people out there want and need your product or service; however, it is up to you to generate the demand so you can not only survive; but thrive in this new world.
Now get filming!