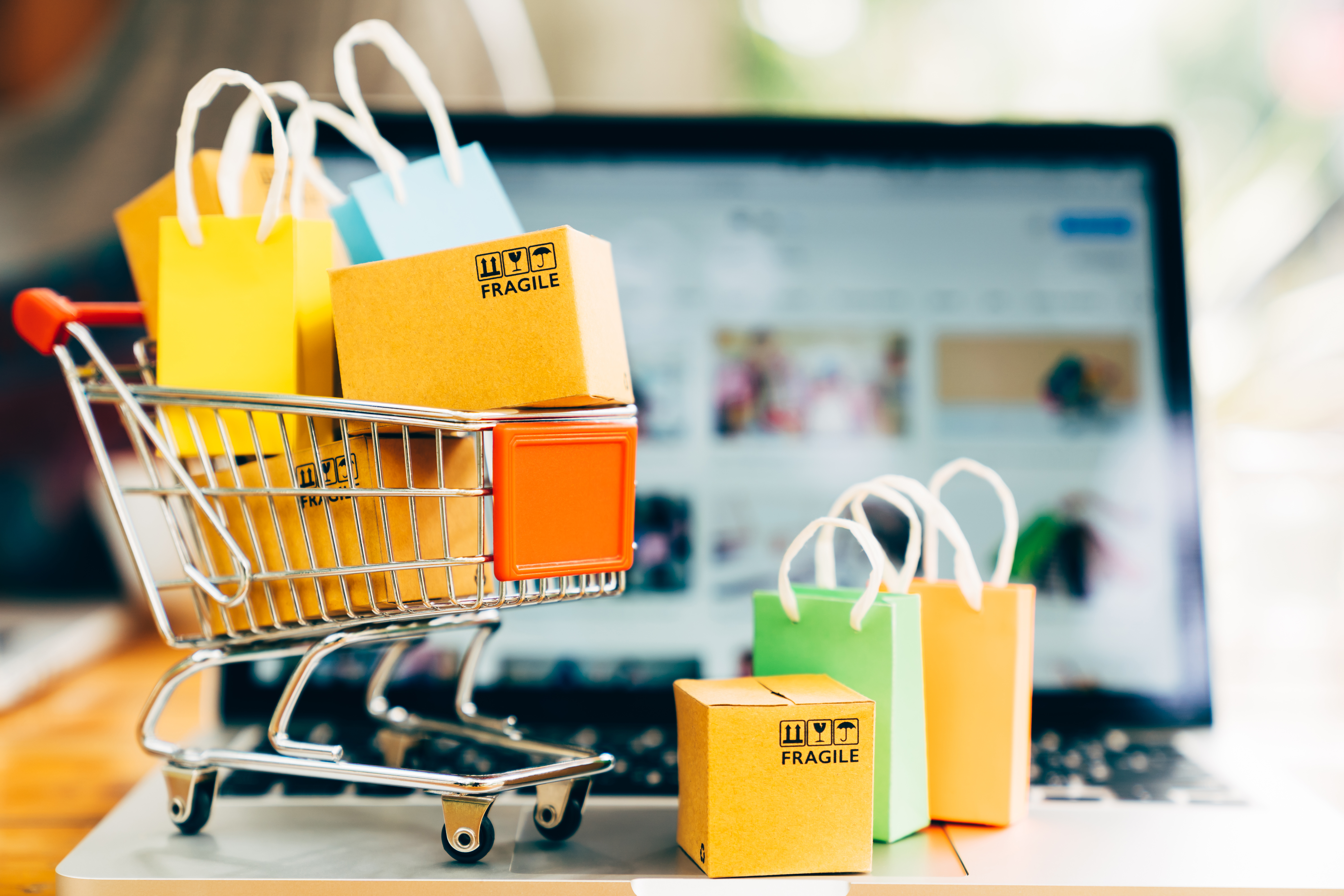 With the arrival of Instagram Shopping, ecommerce will never be the same.
We all know how addictive the scrolling sensation is, right? You quickly jump on Instagram to see your friend's latest holiday snap, only to lose yourself down the proverbial rabbit hole of endless scrolling. Before long, you've viewed and interacted with hundreds of unique posts.
But if you think you're the only one, you can stop feeling guilty. The stats show you're not alone. For at least the past five years, Instagram has been outperforming Facebook and Twitter for post interaction rates in every profile size category, from 1-1k followers to 10m+ followers by as much as 22,600% (Instagram vs Twitter, 1m-10m followers)
With such a meteoric success in branded content interaction rates, it was inevitable that Instagram would eventually decide to cash in and monetise the experience. Hence, Instagram Shopping and (more recently) Instagram Checkout were born.
But what exactly is Instagram Shopping and, more importantly, how can your business gain a competitive first-mover advantage?
Empowering businesses through discoverability
The foundation principle that makes Instagram Shopping works is pretty simple: instead of asking buyers to come to you, you go to them. This principle has found so much success, users are now purposely flocking to Instagram to shop, with 70% of shoppers turning to the App to browse products online.
The success of Instagram Shopping hasn't happened by accident. Arguably, Instagram Shopping owes its success to years of user conditioning with sponsored content, with stats showing 75% of Instagram users take action after viewing an Instagram ad, including making a purchase.
While the ability to 'shop' on Instagram isn't especially new, what is new is the ability to buy products directly from within the App (made possible by Instagram Checkout). Other recent changes include the presence of a dedicated 'Shopping' tab within the Instagram User Interface, making it more accessible than ever. Instagram also uses its algorithm to preview shopping posts in users' 'Explore' tab, while enabling businesses to tag their products in Instagram Stories and videos as well as photos.
What's the secret to its success?
Instagram works because the products being advertised, don't look like adverts at all. They look like branded content. And this factor is essential. Even Instagram users don't want to feel like they're actively being sold to. They want to feel an organic interaction with the brand. This means brands wishing to sell via Instagram Shopping need to have their content strategy and branded content style in tip-top condition for this to work.
A branded content strategy doesn't have to be different, but it does need to be done right. If you think your content production pipeline could benefit from optimisation, fileroom offer a full done-for-you content creation service so you can sit back and relax while we take care of your digital marketing and automation efforts for you.
Eligibility for Instagram Shopping
There are five key eligibility questions for businesses to start using Instagram Shopping. These are:
Is your business located in a supported market?
Supported markets: Eligibility to this criteria depends on the country you're located in. Most major countries, including Australia, are included. There are currently 94 supported markets in the 'all eligible businesses' category, while India sits alone on the list under 'managed clients'. Notably, China does not feature.
Does your business sell physical goods?
Despite the popularity of selling digital products on Instagram through sponsored ads, Instagram Shopping is only available to sellers of physical goods. If your business sells digital goods such as online resources or video courses, Instagram Shopping may not be much use. However, one workaround is to write and sell a physical book on Instagram Shopping, which acts as a prospect lead-in to your digital goods and services.
Does it comply with our commerce policies?
The overview states that products sold across the Facebook group of companies (Facebook, Instagram and WhatsApp) must comply with the relevant 'Community Standards', while providing rules for what type of products and services can be offered for sale on their network, including all the usual suspects. Buyers and sellers are also required to act within the laws of their local jurisdictions. Failure to comply will result in rejection or removal, which can be appealed.
Is your Instagram account a business account?
For many businesses, the untapped potential of a social media strategy could be game changing. If you're a business looking to begin or upgrade your social media strategy, then the first place to start is to secure an Instagram business profile. Doing so will grant you access to unparalleled insights and real-time metrics on the performance of your stories and promoted content. You'll also be given access to insights on how your followers interact with your content while unlocking features to help boost your marketing efforts. Signup is simple, and can be done from within the Instagram App settings.
Is your account connected to a Facebook Page?
Despite this criterion not being compulsory, it is recommended that your Instagram business profile is connected to a Facebook Business Page if you want to get the most out of the business tools on Instagram. To do this, you'll need to be an Admin for the Facebook page you wish to connect. You can do this from within the Instagram App.
Signing up to Instagram Shopping
Connecting a catalogue
Passing the eligibility criteria is only the start of your journey. The additional steps that are required include connecting a catalogue (Step 2), signing up in the App (Step 3), creating your first shopping post/story (Step 4), and taking a look at your shopping insights (Step 5).
There are two methods to connect your Instagram business profile to a catalogue. The first, is doing it yourself via the Catalogue Manager. Here you'll be able to choose what catalogue is best for you, connect to an existing one, or create a new one. The alternative is to seek help from fileroom to manage the setup of all your ecommerce needs (from Instagram, to Shopify and beyond) to expedite your ecommerce journey while removing the stress.
Signing up in the app
Your next step is to go to the settings menu in the Instagram App and sign up for Shopping. This is accessed within the Business tab, then by clicking Instagram Shopping. After following the necessary steps, you can submit your account for review, which usually takes upwards of a few business days. Once you're approved, you'll be notified within the Instagram App and be able to commence tagging your products in posts and stories.
Creating your first shopping post or story
When creating an Instagram post featuring one or more of your physical products, it's time to start tagging them. To do so, simply click 'Tag Products' and select the product you wish to tag from your catalogue.
But there are limits. A maximum of 5 products can be tagged in any one post, and a maximum of 20 products can be tagged in a multi-image, or 'carousel-style' post. The good news is the features are retroactive, meaning you can go back over your old posts and tag products from your catalogue. When it comes to Stories however, only one product 'sticker' can be featured.
Exploring shopping insights
The shopping insights available to business profiles seek to better inform you about what your customers might want, giving you the superpower to read your customers' minds and offer them more relevant products.
Alternatives to Instagram Shopping
As big as Instagram has become, it's far from the only option available to businesses interested in exploring ecommerce. If you're debating which platform to choose, it pays to compare the important stats.
Marketplaces: Amazon, eBay, Gumtree and Facebook Marketplace are all online marketplaces where businesses can register to sell products. This approach usually requires the least amount of time and financial investment, however comes with the sacrifice of digital authority as a result of not being a dedicated, branded website.
Shopify (www.shopify.com): A great platform for larger stores, Shopify offers an easy to use interface and accommodates most major payment methods excluding Square. They offer a free monthly trial with their entry level plan starting from $29/month.
Wix: Wix is a great all-round ecommerce platform offering ease of use and effective sales features, but not offering Amazon or Apple Pay payment methods. They offer a free plan with paid plans starting from $23/month.
Bigcommerce: With a raft of inbuilt features, Bigcommerce offers all the major payment methods (Apple Pay, Amazon, Square, Stripe and PayPal) as well as a free 15 day trial and plans starting from $30/month.
It's important to remember that building your ecommerce platform is only the beginning of your exciting journey. To continue your digital transformation, it'll pay dividends to explore your content strategy, decide what digital marketing you'll require, and explore how marketing automation could supercharge your audience building efforts. No matter where you want to end up, it's important to start with value. For useful ideas on how to build your digital authority, check out this article on thought leadership and demand generation.
Where to next?
The exciting world of ecommerce offers untapped opportunities for businesses who sell physical products and are considering complementing their existing sales strategy with a digital transformation.
When assisted by a thorough content strategy and digital marketing system, businesses are able to transform the way they do business through audience building and marketing automation processes.
Here at fileroom, we've made it our mission to help you establish digital authority through . We specialise in taking care of your content and marketing needs, so you can get back to business sooner. We work with you to future-proof your sales revenue with purpose-fit content for every stage of your buyers' journey, paired with digital enablement, deep-data and artificial intelligence.
Need help with your Start a conversation with us today!