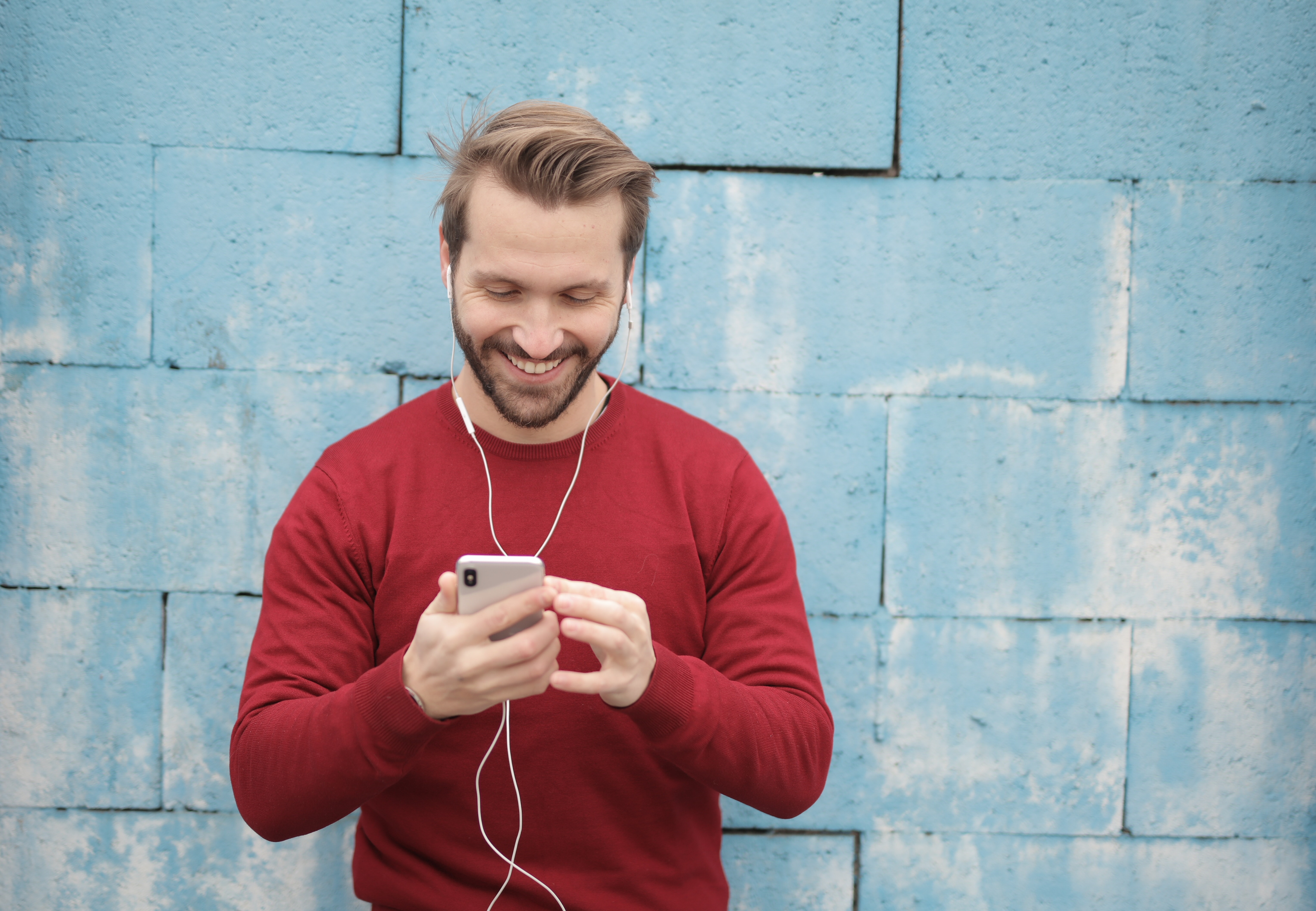 There's no doubt we're living in a content-hungry world, catering to savvy audiences who can easily discern the good from the bad when it comes to marketing. In a market where the competition for eyeballs is greater than ever; the content brands publish must have real value; something that will capture the attention of the target market and keep it.
Video content is on the rise for this reason; its rich, dynamic format provides a vehicle for brands to showcase what they do best in a way that's entertaining and informative. Video has traditionally been viewed as an expensive option. Yet social media video content has come into the mix to provide a cost-effective way to talk to potential customers where they are, in a way that they'll respond quickly.
Thoughtful social media video content is the sweet spot for brands looking not just to increase awareness but increase engagement and genuine leads. According to HubSpot, 78% of people watch online videos every week, and 55% view online videos every day. Plus, more than 80% of users recall a video they watched in the past 30 days and, in a 2018 survey, they found that 54% of consumers wanted to see more video content from a brand or business they support.
So, it's time to get into the social media video game.
Download our
.
In this article, we'll provide our top tips for effectively executing social media video content to grow your business, without breaking the bank.
We'll dive into why it's essential to:
Have a clear strategy and plan for your social video content from the get-go;
Focus on storytelling, not selling;
Choose the right social media platform for your audience and message;
Get their attention right off the bat;
Nail the length;
Use your budget wisely; and
Cater to soundless viewing.
Done right, social media video content can be a powerful sales tool. Compelling videos make it easy to succinctly explain your product or service and establish your brand as one that people should sit up and take notice of. They're a great way to show personality and express values that might be more difficult to convey in words.
Here are our top tips for effective social media video content.
Know what story you want to tell
Before you jump into creating social media video content, it's important to take the time to determine what you want to say and why. Developing a compelling narrative that's more than just a sales pitch is crucial if you're going to cut through the noise and create videos with stopping power.
Don't create content for the sake of it; it's vital to have a clear plan from the outset so you can cut through the noise and deliver content that stops people in their (scrolling) tracks.
Set some objectives from the outset. Ask yourself why you're creating the video - what's its purpose? And what do you want the outcome to be? Then you need to identify what story you want to tell and more importantly, identify why people should care about it.
More often than not, this means zeroing in on the emotional aspects of your brand, leaning on humour and heart to convey your brand value and what sets it apart.
If you're stuck for ideas, start with the basics. Think about past content that's worked well and popular products or services that are in demand. Focus on topical themes or common questions that are relevant to your customers and try to tap into those and become part of the conversation.
Remember, you want your video to elicit a response, so have something to say that's meaningful and then uniquely drive your point home.
Hook them from the get-go
In the attention economy, it's all about creating original content that people want to engage with quickly. Still, the key is getting this attention in the first place.
Think about scrolling through news feeds or other content on your phone - it's fast and frequent, so you've got to capture attention in a matter of seconds, or they'll scroll right past. For this reason, social media video needs to capture attention quickly and make it immediately clear what the video is all about.
It's a good idea to start with some motion, so it stands out to people scrolling through. Steer clear of extended intros lengthy stills with static words, images or logos at the beginning.
Instead, start with a bang, and you can get into detail once you have their attention. Studies by sociable.co reveal that you have 10-seconds to grab your audience and call them to action. We suggest you do it in 6-seconds before engagement drops off significantly.
Length matters
There are lots of opinions out there when it comes to the ideal length for social media video content, but, in reality, it comes down to your message and the purpose of the video. If you're telling a story that warrants a longer time, do it, but it's all about being critical of what you're putting out there.
At the end of the day you need to ask yourself - is this interesting? Is this adding value? Why would someone watch this over everything else that's available?
When it comes to Facebook video in particular, short, snappy videos used to be the way to go. Still, recent changes to the algorithm are now favouring videos longer than three minutes, indicating an appetite for more detailed content. Algorithms aside though, while you may opt for longer videos, you should always err on the side of succinctness. So, say only as much as you need to and then leave it there.
Entertainment and keeping audiences engaged should be your top priority - don't overstay your welcome.
Consider your platform of choice
All social media video platforms aren't created equal. Each speaks to different audiences and favours different content types, plus they all have different requirements that may impact the types of videos you're able to publish.
Download our
.
For example, Instagram allows 15-60 second videos only (or up to 10 minutes on IGTV, their dedicated video platform). In contrast, videos on YouTube can be 15 minutes (unless your account is verified) and Facebook can be as long as four hours.
You'll also need to work out your video specs before filming. Some platforms require landscape, some portrait, some square, so think about this beforehand, because it can be difficult to change after the fact.
If you're planning on using the video across multiple platforms, you may need to consider shooting various ways, so you have options. Keep in mind though that square video is much stronger when it comes to views and engagement across all social media platforms. Bear this in mind when filming and using video editing services.
More than platform spec requirements, the most important thing to consider is the audience and tone of the platform where you're putting your video. Each platform varies in its demographics, engagement style and level of formality, so it pays to bear all these factors in mind and create relevant content that works both for your brand and the specific platform's audience.
You'll also need different messaging, captions and styles depending on the platform. For example, you'll go with a much more professional tone for videos on LinkedIn. In contrast, videos on Instagram can be much snappier and lighthearted.
Make the most of your budget
Social media video content can be a very cost-effective way to get your brand's message out there. Still, there are a few things to consider to keep costs down.
Consider your strengths
Have a videographer on staff? Lucky you! Having some necessary skills and equipment is a real head start when it comes to cost and expertise. Don't worry if photography skills are limited, though, the nature of social media content is that it can be quite low-fi; you can create great videos using a smartphone and some simple editing software.
The most important thing is to understand what you're trying to achieve, know your budget, and then prioritise where your dollars are best spent to get the desired result.
Create content in batches
If you're paying to get a professional to shoot your videos, it's a good idea to plan for them to shoot more than one. Often much time is spent in the briefing, set up and direction, so by bedding down a range of content in one session, you'll be cutting down costs while building a bank of content you can seed out as you see fit.
Choose the right location
Having the right space to shoot your video can make a massive difference to the result. Consider lighting and surfaces and make sure there's room for any props you'll need. Cut costs by using someone's home or getting creative with backdrops to create the illusion you're somewhere you're not.
Most importantly, make sure it's relatively quiet. Otherwise, your video runs the risk of being overtaken by outside noises.
Be prepared
No matter how low-key your video is going to be, it pays to plan it out in advance. Take the time to storyboard your video, planning out what happens from beginning to end, so there's a clear, cohesive narrative throughout. Remember, this isn't about high production values or a big-budget production, people want authenticity and honesty, and they want to be entertained.
Create a simple spreadsheet outlining all the shots you need and how long you'll allocate to each section. If your video requires people speaking, write out a script so that they can rehearse and be ready to go on the day.
Get animated
Motion graphics and video animation are popular on social media marketing tools, and can be a great way to get your brand's message across without having to drop lots of cash.
Because you're removing real people, locations, videographers etc., you're taking out a big chunk of costs that can be used to produce an animated version. This method is particularly useful for brands looking for ways to create compelling content around complex or dry subjects - an animator can bring your message to life in a way that traditional video methods may not.
Have a strong, clear call to action
A compelling social media video should be more than a branding exercise. You need to prompt people to act by telling them what you'd like them to do after watching.
Consider how you want viewers to engage with your brand; do you want them to like and share your video? Visit your online store? Leave you a review? Sign up to your newsletter?
Once you've decided what you'd like your call to action to be, you can choose from a list on your desired platform to make it easy for the viewer to proceed. Popular options are "Shop Now", "Learn More" or "Book Now". This is also a great way to judge how well your content is performing - lots of people might be seeing your video. Still, if they're not taking any action, you might not be creating the urgency and thus getting the ROI, you hope to achieve.
Assume viewers are watching without sound
According to Digiday, 85% of Facebook and Instagram users watch video on social media platforms with the sound off. Whether that's because they're watching at work or in a public place, or just prefer it, your video needs to make sense and be impactful regardless of how it's consumed.
For this reason, you'll need to incorporate eye-catching text captions so that viewers can follow along with or without audio. Your video needs to stand alone, and the audience should get the same message watching in silence, without words, music, or sound effects.
Creating subtitles is simple, and every social network makes it easy to do yourself. Most platforms also offer the option to do it for you. Beware of quality control if you take this option; a machine does the captions, so you'll need to review and check they've got the words right.
Want your social media video content done for you? Get in touch today to see how we can help bring your brand to life.
If you are simply looking for DIY help, Download our
. It will help you plan your social media video content and distribution.