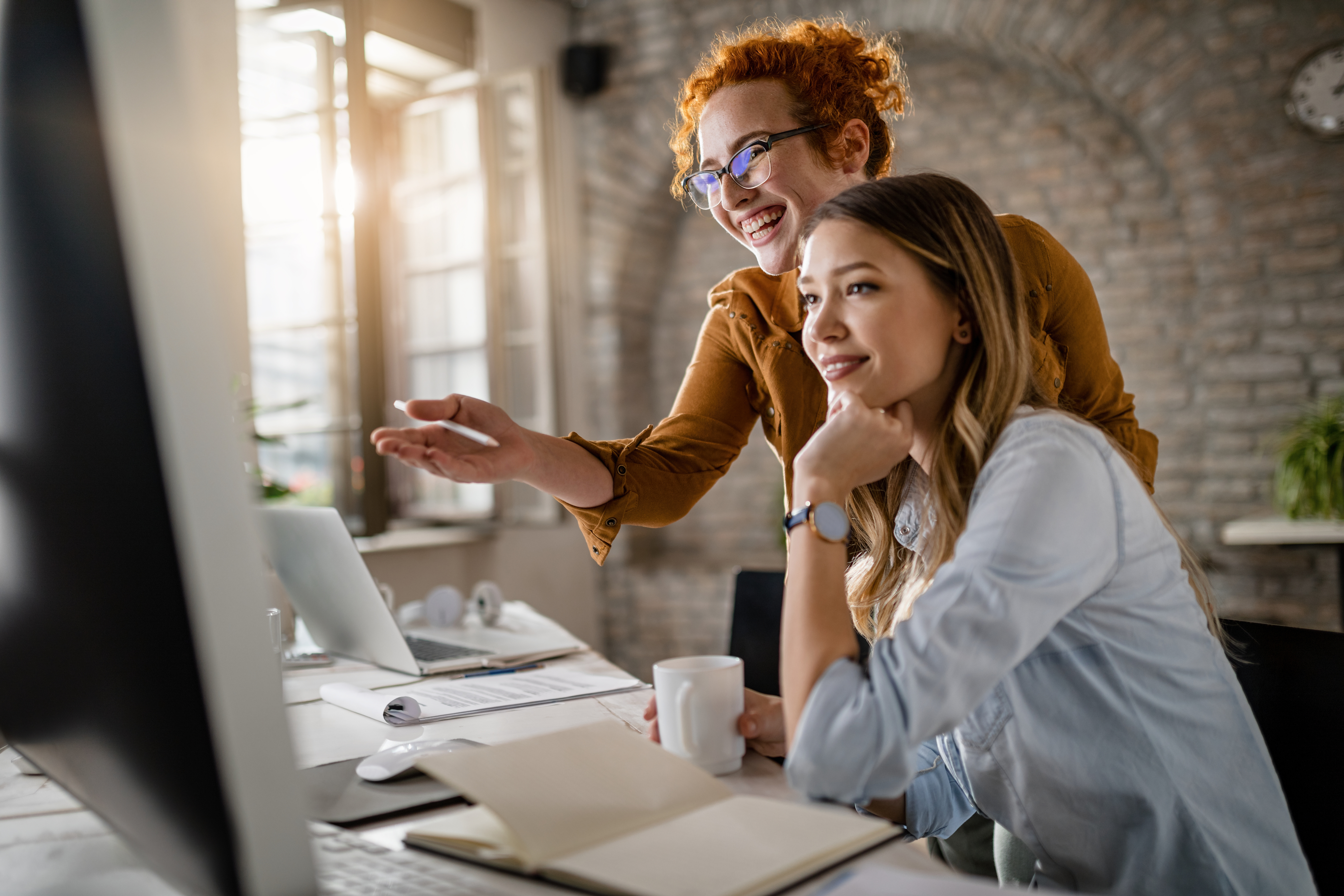 As a business marketer, you're always looking for new ways to improve your search engine rankings and generate traffic to your website. Perhaps you've utilised several tricks in the book, including using keywords for SEO, but still, you're not improving your site's traffic or demand generation.
Unfortunately, search engines', such as Google, mission is to deliver the best answers to its users. The algorithms are always changing and as such forces developers and marketers to create more compelling pieces of content. Moreover, times have changed thanks to advances in technology and the introduction and popularity of voice assistants such as Google Assistant, Alexa, and Siri. As such, how users research keywords has changed, hence the need for a different content marketing strategy- enter topic clusters.
Topic clustering is an inbound marketing strategy that focuses on establishing domain authority by creating a pillar page with an umbrella topic, and several detailed cluster pages linking back to the pillar content.
What is Topic Clustering?

Topic clustering is a model of inbound marketing that focuses on creating a neatly organised architecture for your website and improving your domain authority. For this technique, you create multiple topic clusters around a common topic and then link them to one overarching subject, also known as pillar content.
The pillar page slowly climbs up the search engine page (SERP) rankings due to multiple linking, which improves your chances of drawing more visitors to your website. Generally, you launch your pillar content around a keyword with high search volumes. The keyword used for the pillar page is also broad to allow breaking down into smaller units for the interlinked cluster content.
Perhaps you're wondering, "Why should I switch to content-focused website design, and more specifically, topic clusters?"
The shift to topic clusters spans beyond getting a consumer's attention for the sake of it. Before the popularity of voice searches, users typed in fragmented keywords when finding information. However, users can now create complex questions via text or voice search and post them into a search engine. While the searches may aim at specific answers, they're bound to have different phrases.
Search engines, therefore, adopted their algorithms to their users. Google, for instance, has undergone several changes to its algorithm. The Google Hummingbird update in 2013 launched the beginning of parsing–the breaking down of phrases into components to gather meaning, rather than focusing on a specific cluster of words. In 2015, the RankBrain update further improved Google's search engine by using machine learning to boost search results with regard to context.
Research by Anum Hussain further revealed that focusing on "topics over keywords" increased domain authority, improved their search engine ranking, and also boosted their impressions. Their experiment specifically showed that increasing backlinks helped their sites grow.
Therefore, when you organise your website content around topics, you allow search engines to find your content, and rank your site higher.


Examples of Topic Clustering

To give you an idea of how topic clustering works, let's take a look at the example below.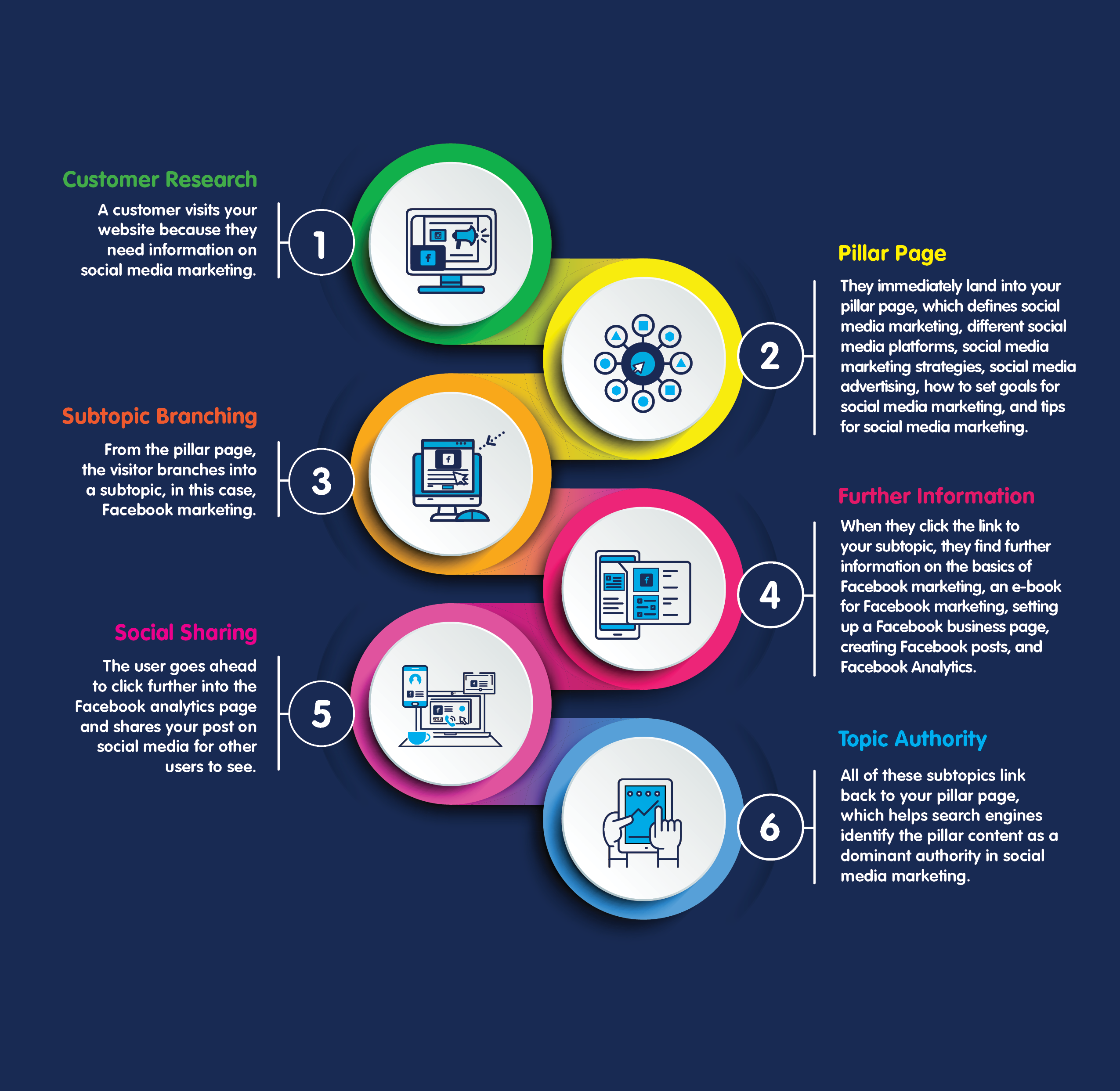 How Topic Clustering Builds Domain Authority

Search engines rely on multiple factors to give users answers. They use different keywords, context, topics, and search terms used in the past and present. Search engines also want to deliver detailed, relevant, and in-depth content to users.
Topic clusters help you grow domain authority by providing varied, researched, and in-depth clusters of information around a broad topic. As you create more topic clusters, search engines recognise that you're an authority around a particular topic. Your website becomes a one-stop-shop for answers, which makes users come back each time.


Benefits/Positive Impacts of Topic Clustering
Topic clustering helps you boost your website's SEO by taking advantage of the current algorithms and making your content suitable for ranking in SERPs.

Each subtopic helps you explore each topic with greater detail, which boosts your content visibility. As search engines crawl your website, they index more information from your site, which boosts visibility. Creating more subtopics also helps you explore more competitive keywords without stuffing them in one post.

As users identify your website as an authority, they become more willing to share your posts on social media and visit your page for content and advice.

Instead of shifting attention to different sites, you can focus your efforts on the pillar page to improve ranking and traffic.

Subtopics help you address various customer pain points at length.
How to Research Relevant Topics and Create Topics

At this point, you're probably overwhelmed thinking of the work needed to restructure your website. However, finding relevant topics and clusters doesn't mean losing your website.


Review existing content pages

If you've already launched your website, you've likely searched primary and long-tail keywords to create relevant blogs. Each of your posts is also centred on a target audience and probably linked back to one of your posts. Look through your posts and organise them by topic. To create a pillar page, always ask yourself of the main page relates to any question a user would ask about a topic.
Alternatively, you can hire a content agency to help you repurpose your posts. The entire process may take a while, and a strategic content agency can help you review the performance of each post, before perfecting it for your pillar page.


Create Subtopics

After going through your content, you may discover that you need additional subtopics to support your pillar pages. One way to achieve this is to brainstorm or use tools to generate subtopics. , BuzzSumo, Google Trends, and Alltop can help you with topic cluster research by suggesting topics and trends for cluster content.


Review Frequently Asked Questions

Responding to consumer problems is an excellent way to generate cluster topic ideas. What challenges is your target audience facing? You can also ask a content creation agency to help you find relevant questions that need answering and how you can use these questions to boost your pillar page.


Follow The Search Engines Lead

Search engines can be useful for developing ideas around a common topic. When you make a post in the search bar, the search engine suggests common phrases and questions people ask around a topic. If you haven't used these questions, add them to your list of subtopics, or forward them to your content strategy agency for build-up.


Interlink All Your Posts

The most crucial part of topic clustering is linking your posts and pages. Link all your subtopic pages to the pillar page, and also link the main page to your subtopics. This linking ties your content together and helps search engines identify the semantic relationship between different pages and the depth and breadth of your content.


What's The Next Step?

If re-creating your website content and creating topic clusters seems is overwhelming, we suggest seeking content production services. An experienced content marketing agency can help you review your content, restructure your cluster content, create pillar pages, and relevant ideas for future content marketing.
Fileroom, for instance, specialises in content creation services from brainstorming to creation, distribution, and management. You don't have to worry about topic clustering and related work when you have an experienced team to assist you.
However, if you're ready to bootstrap, you can download our for free Easy Guide to Content Strategy and get started.