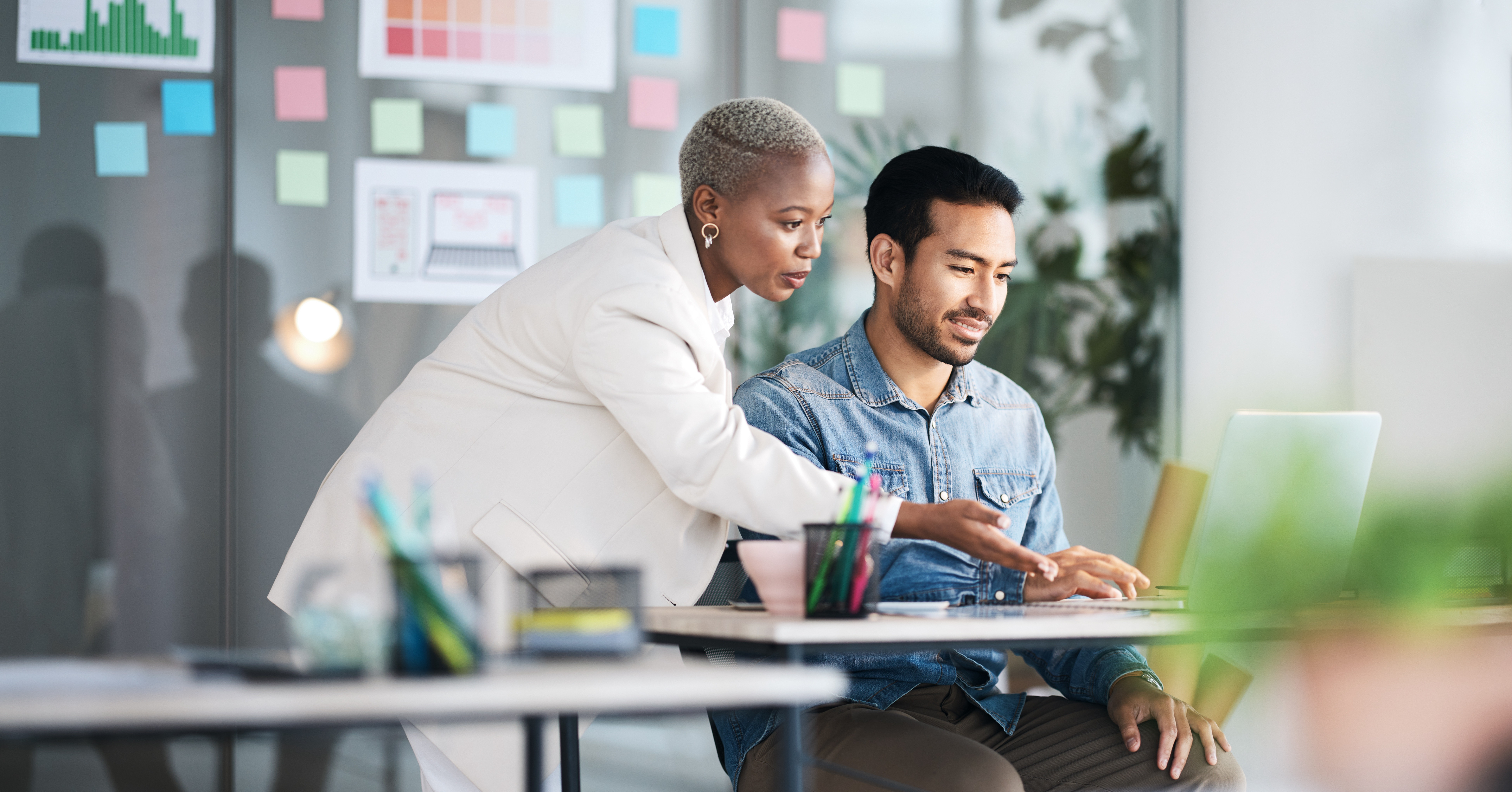 Everyone is talking about HubSpot. What is HubSpot? Why use HubSpot? What does HubSpot do? HubSpot is a comprehensive business software platform that has been proven to increase leads and deals closed compared to businesses without sales and marketing hubs. HubSpot offers a unified system where a variety of services can be carried out efficiently. There are so many benefits to using HubSpot it's challenging to ignore the calls to upgrade existing CRM and CMS systems. So, let's discuss what HubSpot is and why HubSpot CRM and CMS will give your business the edge.


Why Use HubSpot?

HubSpot has been designed to help companies in many aspects of their day-to-day business dealings. HubSpot offers a unified CRM or customer relationship management software when you need a way to support your business growth strategy. Such software manages everyday activities in such a way as to save time, effort, and resources, which is why most marketers use it. If you are looking for marketing software, HubSpot CRM is a platform which provides various inbound marketing and sales functionality which meets and exceeds the needs of companies. Despite the numerous rivals on the market, HubSpot is widely considered one of the best, if not the best.


What is HubSpot?

HubSpot is a software platform which allows you to perform inbound marketing, sales, and customer service tasks from one place. It has been designed to attract visitors and potential leads, convert them into leads, close deals, and retain new customers. HubSpot brings a variety of functionalities together so that the marketing, sales, and service teams can manage their tasks in one place. Functions such as content creation, workflow automation, social media sharing, lead capture, sales, service, and managing customer relationships can be performed and monitored using HubSpot. At the same time, various teams carry out these tasks and HubSpot maps and tracks performance in each of these areas.

HubSpot allows companies to manage these activities so that everything to do with the customer experience can be improved. Leads are easier to nurture throughout the sales journey because all available information is no longer divided into separate silos and departments – everything happens on the same platform, on HubSpot. The emphasis is on improving and shortening the customer journey, which ultimately endears your clients to you and improves your bottom line.


Why Should my Business Use HubSpot?

Anyone who wants to improve their customer journey and streamline the sales funnel should consider using HubSpot for their business.


Why use HubSpot:
HubSpot simplifies marketing management but houses your website, blog, social media, email marketing and more in one place so you can keep track of every interaction your company has with leads and potential leads.
With an overview of the entire marketing and sales cycle, HubSpot users can align various departments with one another to improve marketing, sales, and customer retention efforts.
HubSpot allows users to keep using the apps they have been using by integrating them with the platform. This added convenience means you don't have to discard your favourite apps and learn to use new ones.
With HubSpot user groups or HUGS, you can connect with similar users, learn from HubSpot experts, and apply best practice to improve your marketing efforts and increase your bottom line.


What is HubSpot, and How Will My Business Benefit?

Full disclosure, Fileroom is a HubSpot partner, but that's how we know it's such an excellent inbound marketing sales and service platform. So, let's discuss what HubSpot is and what it can do for your business. Once you know more about HubSpot, you'll get just as excited about this comprehensive platform as we are.

Firstly, HubSpot is a software platform with all the tools and features you need to successfully manage your customer journey. Everything from inbound marketing to operations and delivery can be created, shared, tracked, and managed at every step of the journey. The HubSpot CMS even allows users to build, host, and optimise their websites without changing platforms.

More than inbound marketing, HubSpot serves as a unified CRM platform. To this end, you will be able to use a variety of sales and automation features which enable the marketing and sales teams to collaborate. HubSpot makes assigning leads from the marketing to the sales department a breeze. Ultimately this results in increased sales figures through lead generation and lead nurturing.


What Can a HubSpot Partner Agency do For Me?

HubSpot partner agencies are critical in launching your HubSpot CRM and CMS. It's about more than just setting the platform up; proud and professional HubSpot partner agencies are certified to train your marketing and sales teams. FIleroom's industry knowledge and expertise are crucial to helping you unlock the most helpful features of the HubSpot platform, which will help your business in ways you would never have imagined.

Our team uses HubSpot every day to build websites, create content, manage social media, and support our sales team, so we really mean it when we call ourselves experts. In our agency, we test each and every HubSpot tool before rolling it out and recommending it to our customers. This approach lets our customers know that we have only their best interests at heart, and our advice comes from real-life experience. We believe wholeheartedly in HubSpot because we have seen first-hand the impact it has on businesses.


More About the HubSpot CRM

In 2005, HubSpot started its business, launching only a marketing CRM or customer relationship management software. Since then, they have grown their product line to include the Sales Hub, Service Hub, CMS Hub, and the Operations Hub. Since its inception, HubSpot's CRM has been labelled as one of the fastest-growing CRMs. The HubSpot organisation has shown a deep understanding of business strategy by providing users with the tools to thrive. They've done this by responding to the needs of their users with agility, ensuring better, noticeable outcomes.

In its latest strategic move, HubSpot has delved into revenue operations, also known as RevOps. Revenue operations software offers customers a consistent experience starting with first contact right through to closing the deal. HubSpot is all about streamlining operations for the benefit of both the customer and you.

Are you ready to streamline your business, save time and resources, and improve the customer's sales journey? HubSpot is the answer. Moreover, Fileroom is the answer to setting it up, onboarding and training your teams, and ensuring your business reaps the benefits. If you're ready to give HubSpot a go, get in touch with Fileroom today. We are a HubSpot Agency Partner and can answer all your questions to set you up for success.