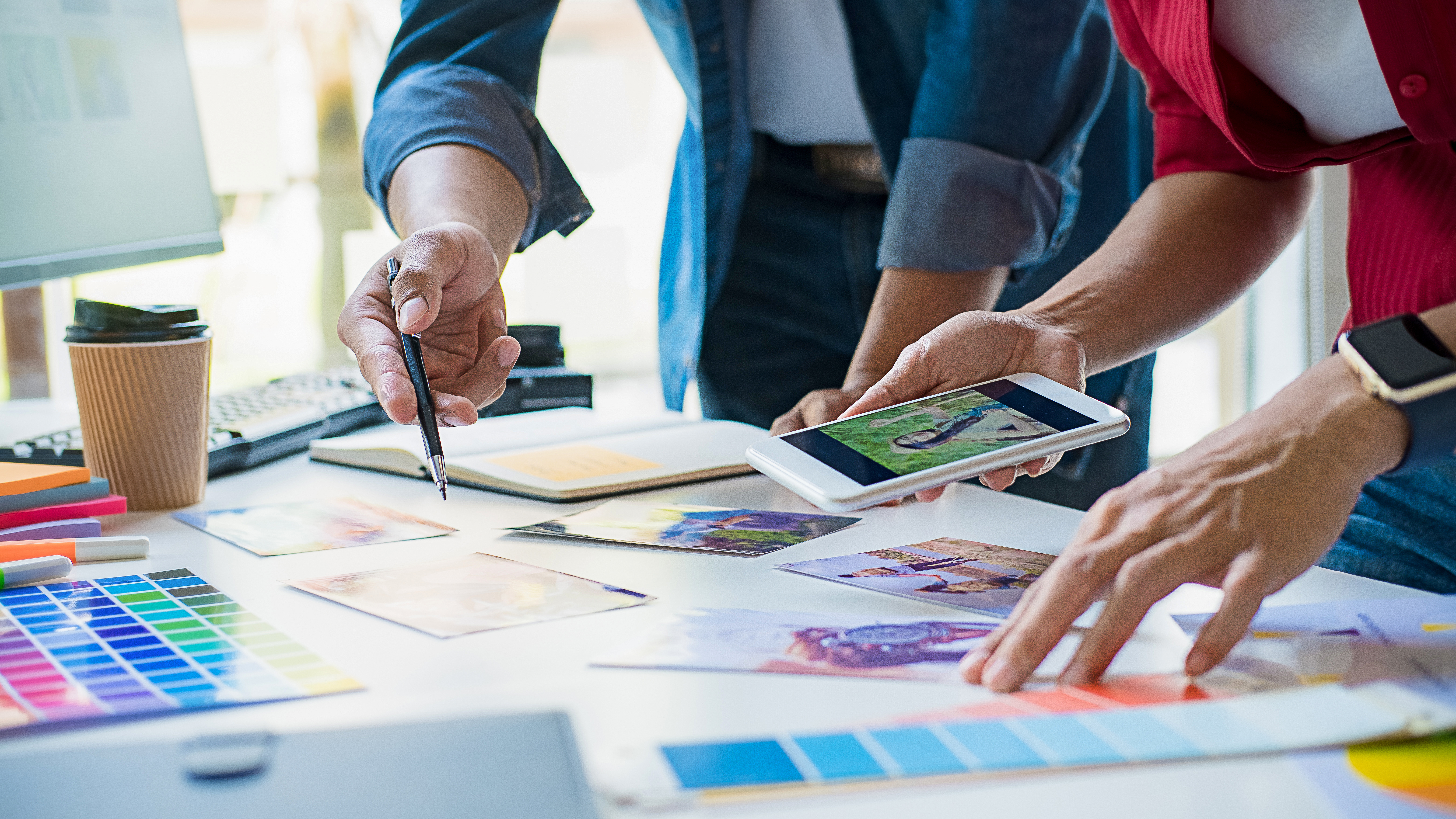 Are you launching a social media strategy for your business? Social media accounts for your B2B business are for more than just celebrating your business' birthday and wishing your followers happy holidays. A successful social media strategy has the potential to secure leads and drive sales, as well as nurture your audience and increase your brand authority. Win-win right? But, posting for the sake of posting to irrelevant social media channels is a waste of your resources.
The latest data shows there are currently over 3.78 billion social media users worldwide, and in 2020, the worldwide average for time spent on social media daily was 147 minutes. Whether you love or loathe social media, the amount of time we spend online is increasing. Consumers are looking across all avenues to connect with businesses, and not having an established social media presence waiting for them is only harming your potential reach. There is an array of social media networks to publish content and connect with your potential audience. To ensure a higher ROI, you may be wondering which social media platforms are best for B2B businesses?


LinkedIn

No, LinkedIn is not just for stalking your ex-colleagues and seeing where they are working now. Currently, LinkedIn is the most used and profitable social media platform for B2B business. LinkedIn is the world's largest professional network. In fact, 95% of B2B companies post organic content on LinkedIn, and 65% of them use paid ads on the platform to secure leads. Thus, it is an excellent avenue to talk about your business.
For B2B businesses, posting to LinkedIn feels a lot more natural than other social media platforms. Your advertisement or organic post falls amongst expert advice, industry updates, recommendations and career opportunities. It is the perfect channel to develop your brand as a thought leader by sharing posts, networking with potential clients and building a professional brand reputation.


Twitter

For the opportunity to have conversations with your audience, Twitter is the best platform to do so. A considerable part of any social media strategy is obtaining customer information and insights. Twitter allows you to participate in trending online conversations and voice your industry expertise and insights to over 206 million active users daily.
Whilst you most likely won't be visible to all 206 million Twitter users, B2B businesses can gain valuable insights from their target audience, identify their pain points and adjust their marketing strategy accordingly. Take a look at how B2B businesses like Adobe, Intel, and Google use Twitter to boost their brand authority and customer engagement.


Facebook

Despite the rise of TikTok and Instagram in recent years, Facebook remains the most popular social media platform with 1.93 billion active users. You would be remiss not to have a Facebook strategy for your B2B business. Your target audience is more likely to have a Facebook profile than any other social media account. Facebook enables you to reach a wider audience of businesses and consumers alike and allows you to provide entertaining, thought-provoking content to build a community to nurture into leads. B2B businesses get the most out of Facebook by creating groups of like-minded members to ask questions, receive exclusive advice and network.
A Facebook group for your B2B business should include relevant information and hacks focused on adding value to your audience for your ideal client. Facebook's live feature is an opportunity to demystify the smoke and mirrors around your B2B company, interact with your customers and build trust. Feed posts with videos and images continue to be the most successful on Facebook's algorithm. So, use this social media presence as a chance to display compelling brand visuals.
Why use social media for your B2B business?
Through the use of social media for your B2B business, you are building brand awareness and industry authority, as well as nurturing your audience. You also have the opportunity to present your business values and ethos in a more compelling way than merely an About Us page on your website. In an ever-increasing digital world, a digital marketing strategy without a focus on social media is a missed opportunity for your business. Social media is a valuable asset to gain customer insights and secure leads. However, for any B2B social media presence to be successful, it needs a thorough strategy.


Here are some tips for your B2B social media strategy:
Be clear on your brand voice
Share original content
Create valuable, informative or entertaining posts
Use multimedia assets as much as possible
Post consistently
Engage with your audience
Ask clients for reviews and testimonials
Showcase the team behind the business
Connect with competitors
Develop user-generated content campaigns
Analyse audience insights to post at most engaging times
Are you still looking for some B2B social media strategy guidance? We have many blog posts on social media management, like How to use LinkedIn for Business Marketing and New Ways to Reconnect with Customers using Social Media Videos. We are passionate about valuable content at fileroom, and we know the immense benefit it can have on leading potential customers through the sales funnel. If you want to know more about our service and what we can do to help your B2B digital growth, please don't hesitate to contact us.