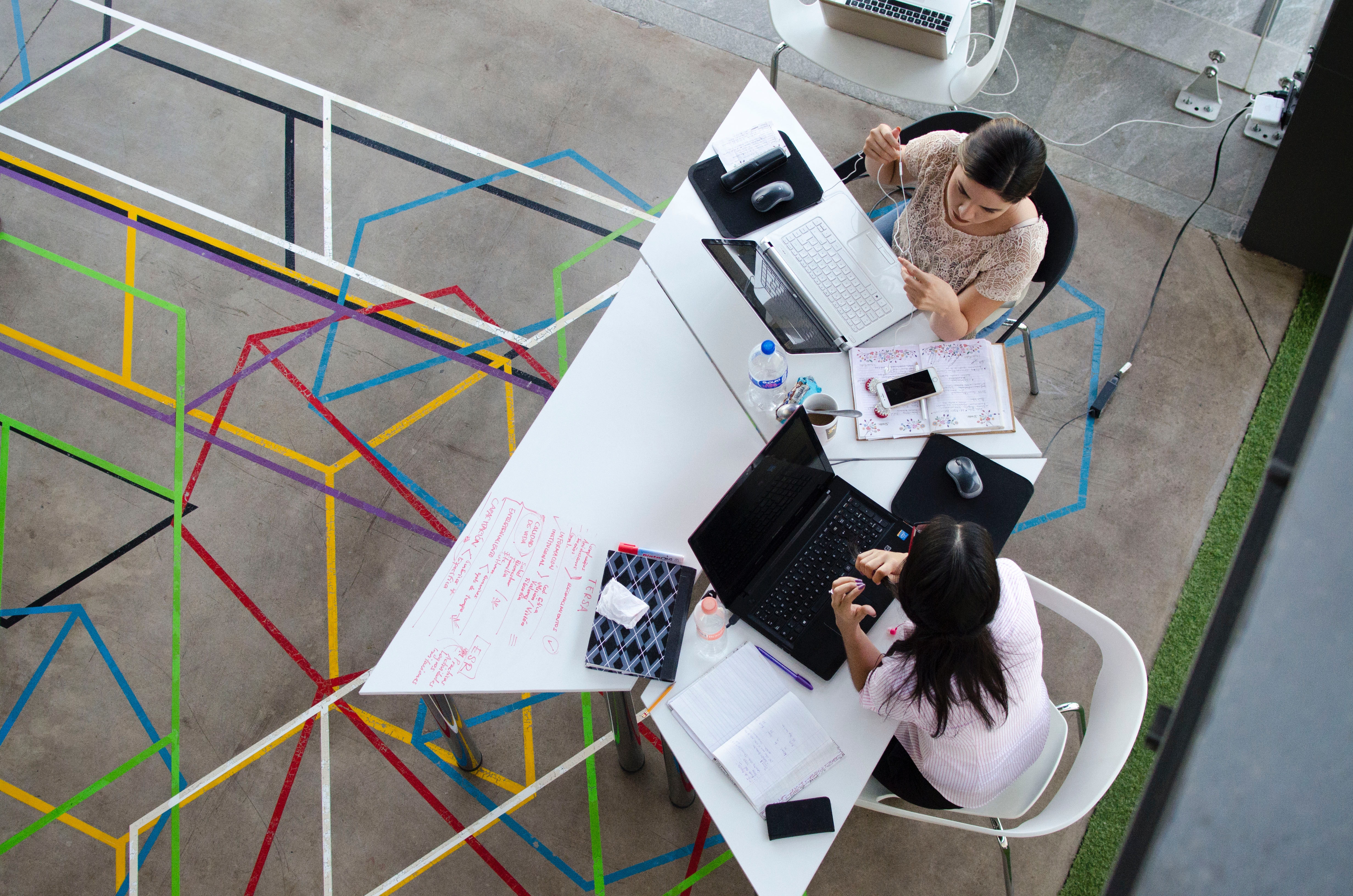 Isn't a professional growth marketing agency the exact same thing as a marketing agency? Although marketing and digital marketing agencies both help businesses grow, the answer to this is NO! Learn why here.
So, you might have heard recent approaches to the idea of marketing for business growth but aren't exactly sure how it is different from traditional marketing. Read on as we discuss growth marketing, how it works, and how it can benefit your business.
What is growth marketing really?
To start with, it goes deep into your business with data-driven insights, brand strategy, omni-channel execution, strategic modelling and CRM technology. Growth marketing helps consolidate your business's marketing, sales, and technology efforts using a customer-centric core strategy focused on revenue conversion, customer satisfaction and ultimately a robust marketing investment model design to give confidence and drive you towards achieving your key objectives and growth.
Unlike a sales, marketing, or technology agency or department, a professional growth marketing agency uses data to inform decisions and influences every part of your business, from selecting marketing KPIs (Key Performance Indicators) to products and service development or innovation.
Over a decade ago, angel investor, venture capitalist, and founder of startup accelerator 500 Start-ups, Dave McClure, introduced a 5-step funnel for growth known as the Pirate Metrics, or AARRR, which focuses on understanding your customers and then optimising each stage of your funnel for them.
AARRR is a growth marketing acronym that stands for:
The first A is for acquisition, which describes how people find your business and, ultimately, how they turn into customers. Acquisition is a top of the funnel activity, and in growth marketing for business is viewed holistically and tracks each step your customer takes on their journey along their buying journey with your company.
The second A is for activation, and it focuses on the very first experience a customer has with your business, and the first time they realise the real value in your product or service. Activation (also called the Aha moment!) is simply the period between your customers performing an action, like following you on Instagram or downloading your App, and the moment they realise they love you.
The first R in the AARRR acronym stands for retention of customers. Essentially, customer retention means people regularly return to your business, to purchase more products, or services. Depending on your business and industry, customer retention comes in different ways from repeat orders, continued use of services, ongoing subscriptions use of an App or software, and so on...
Since the beginning of time, people have trusted referrals from family and friends, which is why the second R stands for referral. Referrals are hands down one of the best ways to drive growth, generate leads and improve revenue. Today, it is still one of the highest performing channels for business' who are customer centric and deliver continued value to their customers.
Last but not least, the third R in the Pirate metrics means revenue. Once a business is optimised to generate acquisition, improve activation, increase retention and leverage the power of referrals, it results in Customer Lifetime Value (CLV) increasing and Customer Acquisition Cost (CAC) decreasing, leading to an increase in revenue as a result. This is part of the essence and shifts you into a growth marketing mindset and understanding of how this strategy can make a big difference to your business growth and performance.
How does growth marketing tactics differ from traditional marketing?
Still wondering how marketing for business growth differs from traditional marketing tactics? One of the easiest ways to define growth marketing is to compare it to traditional marketing.
Growth marketing works across the funnel
Traditional marketing focuses on delivering on marketing KPIs. Growth marketing looks at a business's growth objectives holistically to ensure each stage of the marketing funnel is measured, understood and optimised, for the customer.
Focuses on multiple departments
Traditional marketing tactics, including marketing, digital marketing, sales and technology, exist as separate business tools that solve specific problems. For example, sales will focus on increasing sales and revenue, while digital marketing focuses on growing traffic and unique visitor sessions on your website.
In growth marketing, all these complementary concepts and practices in various departments (i.e. sales, digital marketing, marketing and technology) combine to assist and inform your business's overall growth.
Growth markets have a clear singular goal
Instead of trying to meet multiple KPIs and business objectives, growth marketing tactics use data to drive strategies and work towards a single metric or outcome to focus on your business's 'bigger picture.'
How your business can benefit from growth marketing?
So, why is growth marketing right for your business? If you're looking for real growth opportunities beyond simply marketing your business, products or services, then you should consider growth marketing. Here's why!
Growth marketing is data-driven
Data-driven marketing strategies used in growth marketing tactics help inform decisions, improve accuracy and reduce risks.
Using real-time and reliable data from a suite of Artificial Intelligence based tools allow a 360 degree view of target customers interests and intentions in your market. Using these tools, assist in taking the guesswork out and decrease your overall business risk. Geographic, demographic, psychographic, and behavioural, data on your customers helps refine your targeting for each stage of your sales funnel.
Growth marketing is product-focused
One of the benefits of growth marketing is that it takes a holistic view of your business and uses data to determine your product's strengths and weaknesses. This information helps you learn how innovation and technology can better tailor your offerings to potential clientele.
Focuses on more than just traditional marketing
While traditional marketing uses research and data to understand and define target markets, marketing for business growth goes one step further. Growth marketing acquires, interprets, and uses insights into your customer's needs and behaviours to personalise offers and improve your customer's overall experience while developing a personal relationship with them.
What are the benefits of growth marketing?
1) It helps you work smarter
With growth marketing for business, you can use data-driven marketing principles to outsmart your competitors. So, instead of increasing your marketing budgets to try and outbid them, you can use real-life data to understand your customers better.
2) encourages innovation
By combining the efforts of sales, marketing, customer service, digital marketing, technology and product development, growth marketing leads to innovations, new solutions and even new business offerings.
3) Gathers useful data
As your customers move down the sales funnel, growth marketing continues to collect data on them, their actions and their experiences. A leading CRM, like Hubspot, helps you build insights about your customers and their engagement with your content and marketing activities. This information helps you learn more about your customers, what brings them joy, their struggles, and what will leave a lasting impression.
4) It's cost-efficient
Think you're currently spending too much on trying to reach your target market? You can reduce your budgets and start with small targeted campaigns with growth marketing. This is where micro strategies and testing is delivered before you scale. Then, once your data-driven marketing strategy begins to pay off, you can scale activities and focus on what really works for your customers.
5) It's really fast
Time is money; we all know that! And, when it comes to getting results, the faster, the better! The process involved in growth marketing for business is it provides results and data quickly and saves you time.
6) It's data-driven
Instead of wasting time (and budget) on hunches, assumptions or even gut feelings, data-driven marketing measures all your marketing efforts and defines precisely what works and where your business is heading.
7) Hands-on experience
With a growth marketing agency, you'll learn to understand the strategies and the mentality behind business growth marketing. Instead of traditional client and digital marketing agency roles - which usually entail stepping back while a marketing agency takes over - growth marketing includes you and provides you with a collaborative, learning experience and deep benefits to your business.
8) Solves all of your problems
Rather than focusing on improving only one aspect of your business, growth marketing uses data to address all the challenges your business faces using the Pirate metrics (AARRR).
9) You can rely on automation
Why do everything yourself? Take manual tasks off your to-do list with automated growth marketing tools and growth marketing experts who know how to use them.
Now that you understand what growth marketing entails, how it's different from traditional and digital marketing practices, and how it can benefit your business—we're sure you'll want to start implementing this strategy to jumpstart your business's growth.
Don't have the capacity or time to navigate the ins and outs of data-driven marketing? Getting a professional team to create and use your unique growth strategy is the next best thing. Fileroom is a full-service growth marketing agency here to help you reach the growth goals you have set for your business.
If you want to discover how developing and implementing a data-driven marketing strategy can benefit your business and aid your growth, Fileroom is here to help. Reach out and start a conversation with Fileroom's specialised growth marketing team today.