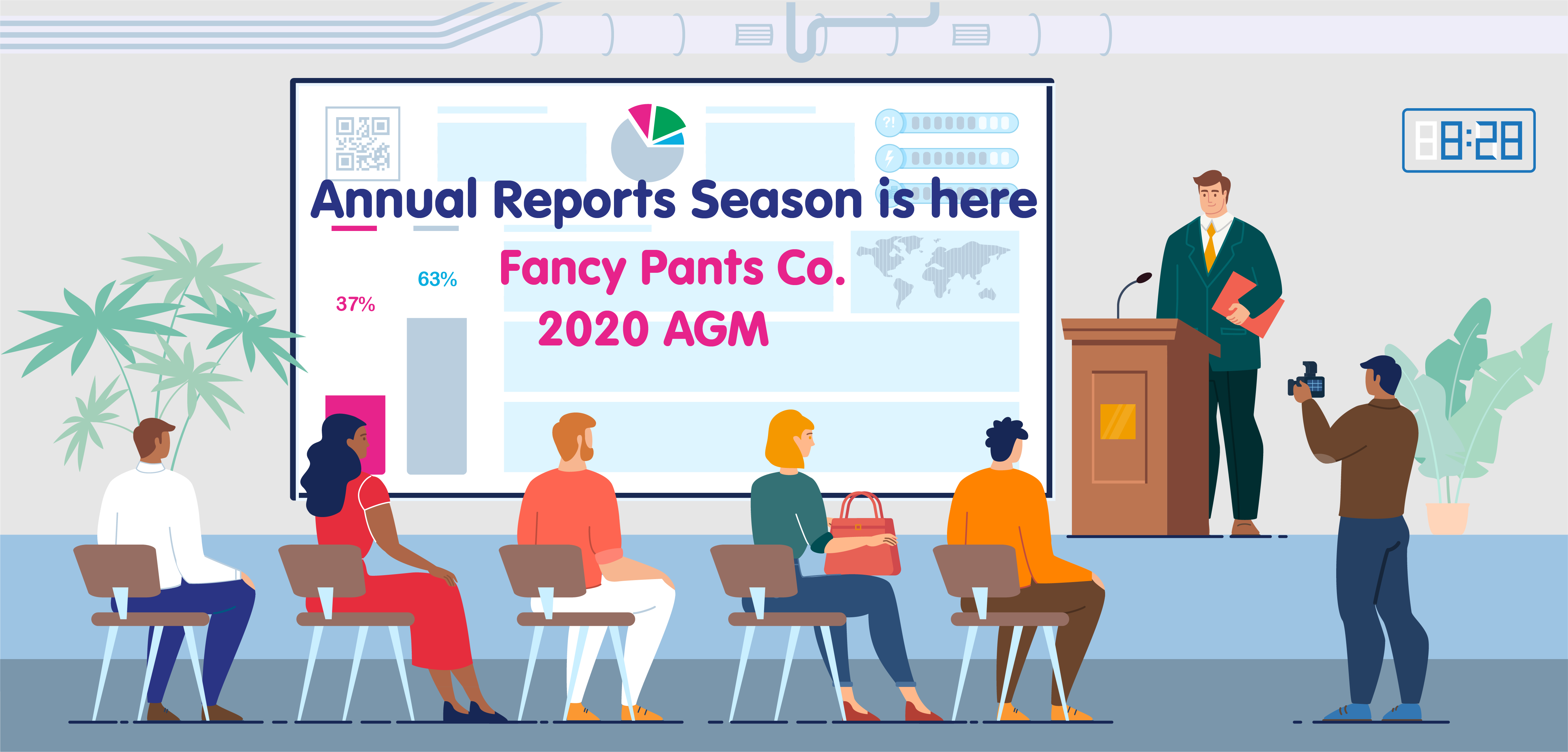 Your company expends a significant amount of effort each year creating an annual report. The data plays a critical part when communicating how your organisation has performed against its strategy and financial targets. By taking advantage of specialist document design services, you have the means to turn your annual report into a digital marketing tool, capable of not only meeting ASX compliance and reporting requirements but also engaging your target audience ahead of your annual general meeting.
There are many benefits when it comes to creative annual report design and your design agency can work with you to produce a top annual report design this ASX reporting season. An effective report design will build:
Stakeholder engagement,
Employee culture and pride,
Positive market sentiment, and
Customer confidence
When you design your report, remember it needs to convey critical strategic and financial information to a range of individuals — regulators like the ASX, shareholders, potential investors, creditors, employees, government bodies, and even environmental organisations.
Annual reports are evolving each year and they need to do more than meet ASX compliance and regulatory requirements — they also need to engage your audiences and deliver on their purpose. The latest trends for 2020 involve digital delivery, ensuring you can achieve accessibility benefits, enhance visual engagement, save on production costs, and lessen the impact on the environment.
Let's go over the benefits in detail and show you some annual report design tips.
Engage Your Shareholders
Your shareholders look forward to your report. It allows them to understand the financial aspects of your business and to explore business performance on a deeper level. Rather than simply handing them a report with the numbers, you can use it to tell your story visually and keep them engaged in your business.
Highlight some of the areas where you have taken the business to new heights during the year. Give them a reason to continue to be a shareholder or become one – and potentially show prospective investors what your organisation can provide by way of investment and return opportunities.
Remember that as people share information and as shareholders talk with one another and other investors, they'll have a powerful marketing tool for your business in their hands. That alone is worth taking on a more impressive annual report design. The same goes for your interim reports and interim financial reporting requirements.
Showcase Employee Culture and Pride
Who you are and what you are capable of as a company is based heavily on your values and culture. When you showcase your organisational culture in your annual report, you're demonstrating how important your whole workforce is to your success. It also shows that you're capable of measuring it and keeping your senior leadership accountable for progress.
Engagement surveys and other metrics can be included. Within your report you can highlight the factors that have contributed to your success and how you have achieved continuous improvement within your organisation.
Some historical figures you might want to include are:
Diversity
Retention levels
Years of service
Using a professional graphic design agency to help you with corporate and annual reports will ensure that you effectively tell your story in a way that values all the people in your organisation.
Exhibit Positive Market Sentiment
Show excitement over what the market holds so that your investors do the same. How you showcase certain numbers can help you highlight what is going in your favour. Maximise the opportunities. Graphs, charts, and more will make it easier for people to digest the financial information that you're sharing in your report.
Even if the market isn't doing well or you are facing challenges that COVID has brought on, you can still show a position of strength in brand identity and communication with the overall design that you use. Since your shareholders have a stake in the company, it is up to you to put their worries at ease – and your financial report should be a marketing tool to give them confidence that they are invested in a company that has a positive future.
Deliver Customer Confidence
As one of your most important stakeholders, customers also want to learn more about you. They know that they have options when it comes to who they're going to do business with – and often, it comes down to the company that provides the most information. This is when it can be beneficial to use digital content to ensure that your customers are confident in your company's ability to be an industry leader and achieve the goals continuously set.
Gather customer insights to deliver content that adds value to their education process. Write and produce it from the eyes of your customers, not your own.
Think of your annual report creation process as a marketing campaign. It needs to be branded. You need to highlight the numbers in such a way that customers can find the information. When you are proud of your numbers, it delivers confidence. When you hide the numbers, customers begin to question your integrity – and the right design can ensure that you're making the right moves.
Agencies like fileroom are capable of creating the online digital content and managing the offline print production that's needed. Think about going digital this year to deliver your performance results to your stakeholders in a fun and engaging way.
Don't Make Compliance Boring
You may have to submit annual reports but that doesn't mean that they must be boring. You wouldn't want your marketing materials to be boring, right? Essentially everything released from your company that could land in the hands of the public should be treated as a part of your brand strategy.
It's important to adhere to the ASX reporting calendar 2020. This includes ensuring that you have an auditor's report and directors' statement by 30 September. By planning out an annual report design template now, you can decide how you want to improve the overall appearance – and even what new information you want to include as a way to educate and engage stakeholders and others.
Get Annual Report Design Inspiration from Fileroom
If you're like the average company, annual reports are often left until the last minute. They are often time-consuming to create because of the amount of information that goes into them and the coordination it requires to bring it all together. As such, you're typically not focused on the visual and graphic design parts until the last minute. You're lucky if you simply meet the various deadlines.
By taking advantage of fileroom's digital design services, you can focus on getting an annual report layout design ideas that truly become one of your best marketing tools.
The fileroom team can provide end-to-end content creation services including digital and graphic design services that ensure that your company's branding is present while also illustrating key points that you want to make.
When it comes to data visualisation, some of the ideas you may want to incorporate include:
Layout with bullet points to break up blocks of text
Larger font sizes for emphasis
Include photos to engage
Use of infographics, charts, graphs, and more to show performance trends
Motion graphics and stakeholder highlight videos to get your audience to read the full report
Additionally, when you're allowing your annual report to be presented online, such as a download to customers, you can include more features and even create a mini-website for your annual report presentation at a fraction of traditional print production and mailing costs.
Remember, annual reports don't have to be boring. With a digital presentation and design elements using photos, videos, and other tools, you can meet the requirements of the ASX while also having a better marketing tool in place.
Learn more about the annual report design process by contacting us today. It's a chance to learn more about our unique services and how they can help you present content in a way that gives you a bang for your investment this financial year.